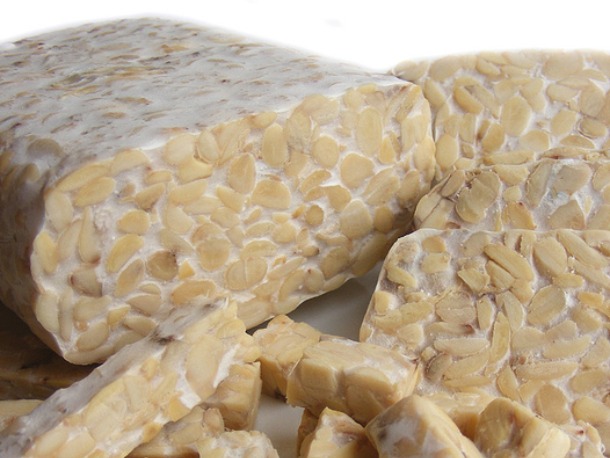 My sister, a vegetarian for over four years now, has been one of my biggest inspirations for wanting to give up eating meat. One recent evening while I was staying at her home, she offered to make one of her favorite dishes: smoked tempeh sandwiches. My response? "What the heck is tempeh?"
It turns out tempeh is a fermented soy product. The difference between tempeh and tofu is that tempeh is made from whole soybeans, while tofu is not. The soybeans are compressed into a "cake," offering a chewy and hearty texture. Plus, it is packed with plant-based protein!
The sandwiches turned out delicious. The tempeh was marinated in barbecue sauce topped with a creamy coleslaw. I couldn't help but grab seconds! I recently found myself wanting to try cooking tempeh myself. I found a good recipe online with an easy-to-follow You can find the it here.
Once your tempeh is cooked, eat it on a bun with whatever toppings you'd like, or you can dice it up and add it into a salad! That's the great thing about tempeh, you can get really creative with it!
Happy Friday!