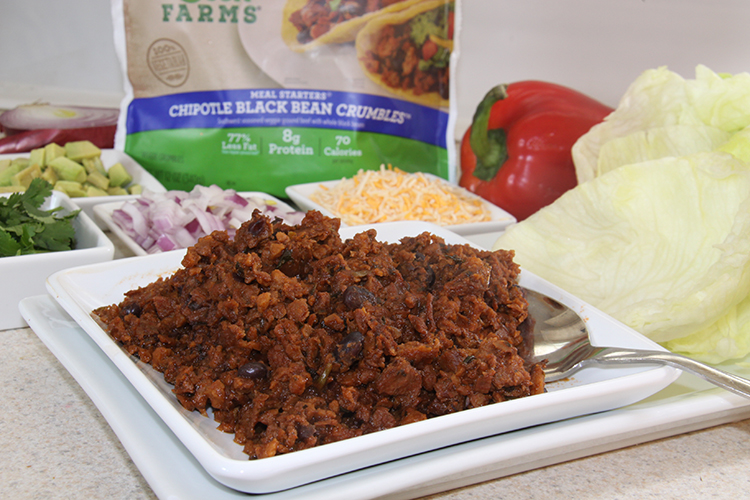 I think it's safe to say everyone loves a good taco. But what if you're trying to cut back on meat and you're craving Mexican food? This happened to me the other day, so I came up with a great recipe to satisfy that craving. Here's what you'll need:
Morning Star Chipotle Black Bean Crumbles
1 red onion, diced
Shredded lettuce
Flour tortillas
Cheese
Sour Cream
So all you need to do is prepare the Morning Star crumbles according to the directions on the back of the package. While that's cooking, chop up your onion and add it to your crumbles once they are almost cooked through. Then, you just prepare your tacos to your liking! I was really surprised by how closely these tacos resembled ground beef tacos. My boyfriend, who is a big meat eater, loved them too! This is just one example of how you don't need meat to have a delicious meal.
I served the tacos with Rice a Roni Mexican Style Rice on the side.
Go ahead and give this a try, I hope you like it as much as I did!