Finally, the Premier League has resumed its normal times and dates. This week was a high scoring one as 6 games had 3 goals or more. Typically, 3 goals in a football match are considered a high scoring game.
The first game that caught my eye was the battle for the top four and the mighty Champions League spot. Chelsea, the current fourth place holders, hosted Tottenham. Both teams are arguably in a poor run of form. Chelsea was all over Tottenham on the scoresheet, literally. All three goals in this thrilling 2-1 Blues victory came from a Chelsea player. After Tammy Abraham's poor run of form and tweak in his leg, the league vet, Oliver Giroud, stepped up to clean up a sloppy mess in the Spurs penalty area. Alonso added one more right after the half to make it 2- nil. Tottenham under their new manager, Jose Mourinho, has been insurmountably unimpressive and quite toothless in attack. Although injuries have struck them, they still have quality in their side that should be filling the void. To make things interesting, Antonio Rudiger scored an own goal to make it 2-1 late on. Chelsea was able to ward off anything that the Spurs threw at them and retained a grip on the coveted Champions League position.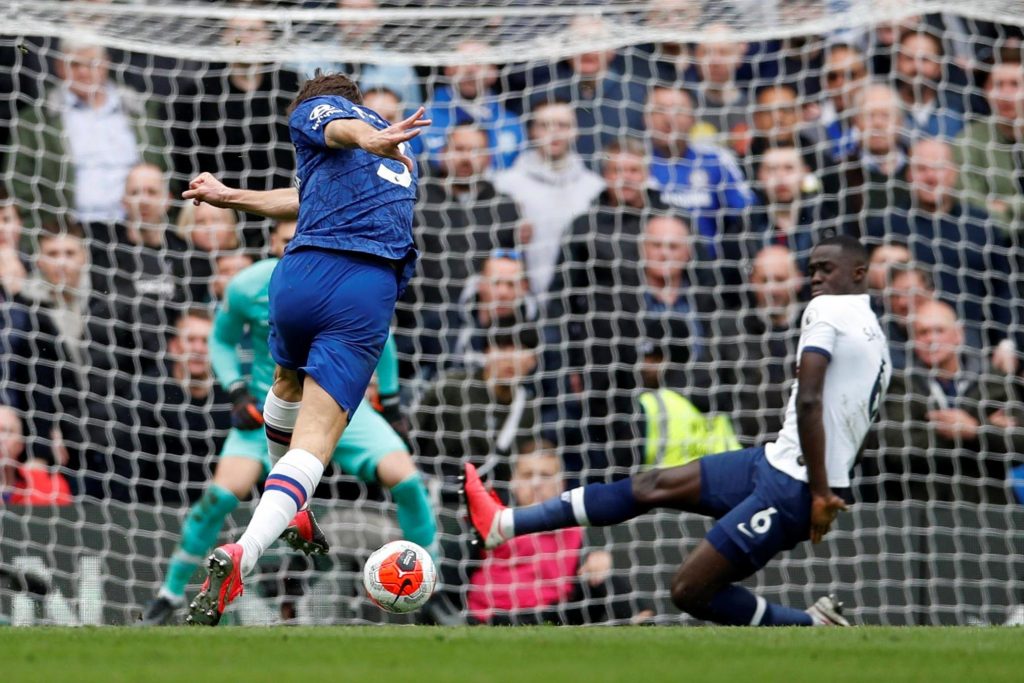 The second game of note was the 5-goal thriller between the two midtable teams, Arsenal and Everton. This game was exciting as you never know what you're going to get from these two sides. Defensive errors, forwards shooting blanks in front of goal and an overall lapse in concentration have plagued these two sides all season. To make matters more interesting, they both have relatively new managers with polar opposite playing styles than the manager before them. This game started off with a bang. In the 2′ minute, Everton took the lead through an acrobatic finish worthy of a watch. After that, Arsenal responded with two quickfire goals only six minutes apart. On the brink of halftime, a goalmouth scramble saw Everton's Riharlison sneak the ball over the line to make it 2-2 going into halftime. Arsenal said whatever you can do Everton I can do better. The start of the second half saw Arsenal's in-form Aubameyang score just one minute after play resumed. His second goal of the day saw off Everton moving the gunners 5 points off of European football.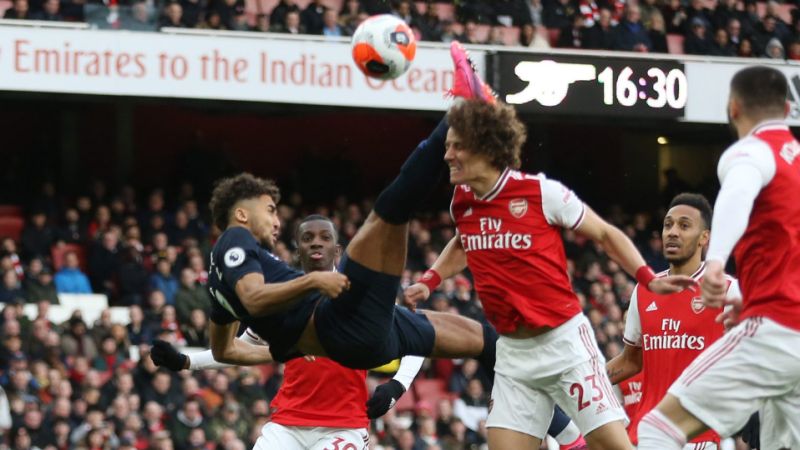 This week was blessed with high scoring games, but the most anticipated game was between second-place Manchester City and third-place Leicester City. This was not a goal-fest, in fact, it was quite a cagey affair. The two sides were locked in and did not want to give up the first goal. In the 62′ minute City was awarded a penalty as a result of a Leicester handball- after being reviewed by VAR, of course. City's penalty woes continued as Sergio Aguero stepped up and missed it going down the middle. City has missed 5 of their last 7 penalties which is nothing short of a calamity. Luckily, Jesus their second striker was subbed on late in the game and received a perfectly timed pass from the former Leicester city man, Mahrez, and beat Schmeichel at the near post. Jesus was only on for 3 minutes before finding the net. City completed the double over Leicester this season giving them a vital 6 points against the closest team in the standings.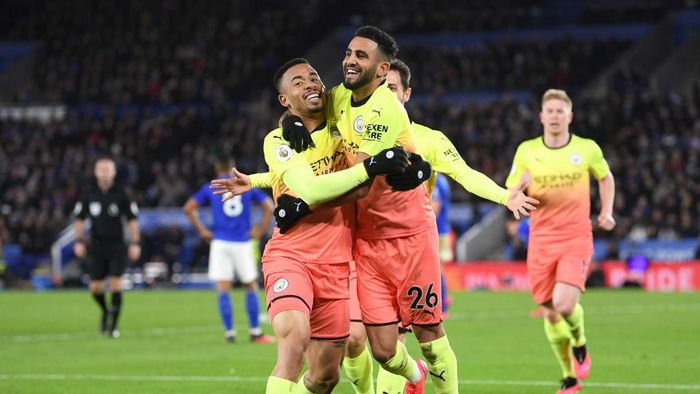 That's all for this week's roundup! Let's see what next weekend brings…