October 18, 2019 on 12:00 am | In
Minor
,
Research
|
No Comments
This summer, lecturer Megan Matthews was part of a panel presentation at the Association of Arts Administration Educators on the topic of how universities launch new programs.  The panel, "…By Any Other Name…", was created in response to recent research about how programs choose their names, what kind of political and administrative realities affect creation of new programs, and how several programs have navigated through the process of starting up.  In choosing names, programs tend to use terms that
Describe the program
Distinguish the program from competitors
Avoid crossing institutional boundaries.
But questions remain – especially about whether and how a name might impact curriculum and outcomes. For instance,
Does an entrepreneurship program aim to produce a different kind of graduate than a management program?
Do enterprise alumni have different career goals than administration alumni?
Do graduates of a leadership program hold a unique world view?
Megan shared data from research conducted on a Creative Enterprise program she has helped to develop at UW-W.
As UW-Whitewater launches the Nonprofit Management minor this fall, we're sure that it smells pretty sweet – but we'll continue to monitor evolving understandings of whether a new program by any other name would also be just as rosy.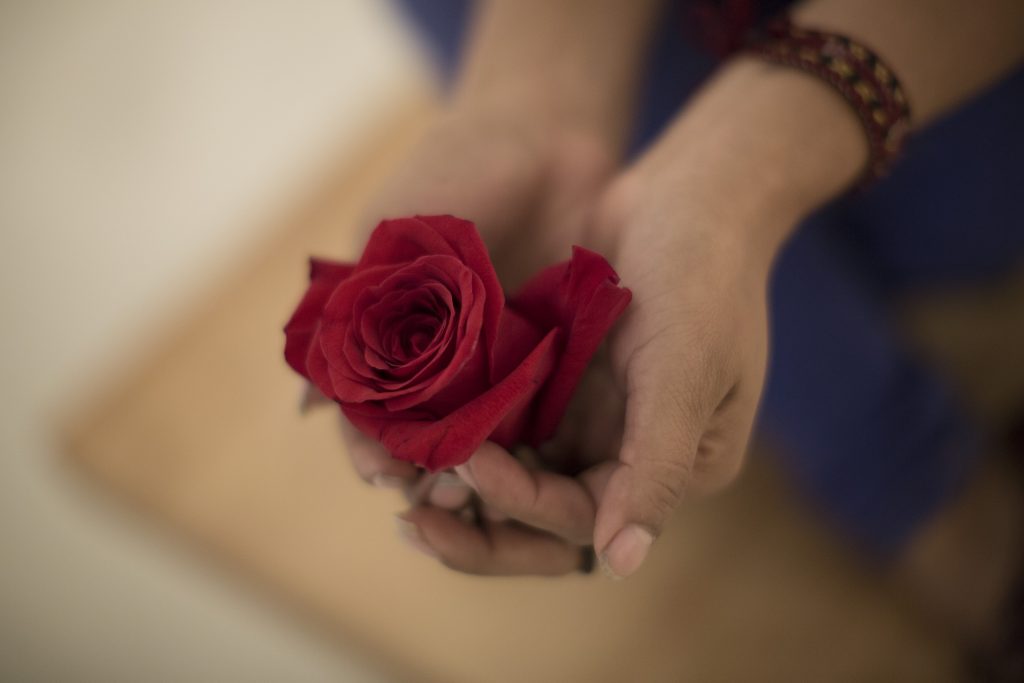 Follow us on Twitter! @NonprofitUWW
March 22, 2019 on 11:32 am | In
Research
|
No Comments
One of the enduring critical issues of societies across time is how to care for those in need. Who is responsible for providing care? Who is responsible for funding it?
We know that charitable giving isn't evenly spread across the nonprofit sector. What can published accounts tell us about what Americans consider less worthy of donations? Over this academic year, students Alexandra Lewis '18 and Mariah Navis '19 have been working with Dr. Ruth Hansen to replicate a study first done in the United Kingdom by Dr. Ali Body and Dr. Beth Breeze, using published accounts as a proxy to determine which charities and causes are considered unpopular or unworthy by the general public. Alex and Mariah presented the study's preliminary results at the UW-W Undergraduate Research Day on March 21.
Preliminary findings show some differences between the list generated by reviewing UK media and the one reviewing US media.  For instance, US articles identified Confederate heritage as an unpopular cause.  Articles on the topic started appearing in 2015, after a mass shooting in a historic black church in Charleston, SC prompted national debate on displaying the Confederate flag and other monuments to the Confederacy.
Mariah and Alex will also present preliminary findings at the system-wide undergraduate research symposium, held this April at UW-Green Bay. The research team plans to conclude analysis this spring.
January 29, 2018 on 12:31 pm | In
UWW Program
|
No Comments
The College of Business and Economics (CoBE) at the University of Wisconsin-Whitewater began laying the groundwork for a nonprofit and nongovernmental program in its Department of Management in 2014.  Our first faculty member, Carol A. Brunt, Ph.D. was hired in 2015 to initiate program development.  Dr. Brunt has professional experience in international development and environmental NGOs, especially on the African continent.
Within that first year, she developed an introductory graduate course, "Social Transformation and NPO/NGO Management," and began recruitment for a second faculty member. Ruth Hansen, MJ joined the College in Fall 2016.  Ms. Hansen (soon to be Dr. Ruth – she anticipates her Ph.D. this summer) has professional experience as a fundraiser in the US.  We also developed an undergraduate introductory course, "Foundations of Nonprofit and Nongovernmental Organizations."
Both courses provide students with foundational knowledge of the NPO sector. Initial student feedback has been enthusiastic, and with the introduction of an undergraduate emphasis in Nonprofit Management as one of the options for the General Management major, nonprofit education has officially joined UW-W's Management curriculum.
Our program team also includes Megan Matthews, MFA.  Ms. Matthews has a professional background in fundraising and in arts management.  Together, we are focusing on well-founded program development, including curriculum design, course instruction, student inquiries, community partnerships, and interdisciplinary projects.  Next up: developing an undergraduate major in Nonprofit Management, guided by the NACC curriculum recommendations.  Building on current strengths, we will start by focusing on HR management, leadership, grants management and fundraising.
The research agenda of our program team focuses on aspects of nonprofit management, using multiple research methodologies.  Dr. Brunt examines strategic human resource management (SHRM); career development and adult learning theory; and social unionism in the nonprofit sector.  Ms. Hansen researches fundraising, focusing on individual fundraiser agency, communication, and socially marginalized client groups; donor behavior; and policy and regulation of nonprofits.
Our diverse interests, experiences, and multidisciplinary approaches lead us to eagerly anticipate collaborative, dynamic programming within our fledgling Nonprofit Management program.  This past year, CoBE sponsored its first Nonprofit Week on campus, featuring a research presentation by Doug Ihrke and Crystal Mederies Ellis of the Helen Bader Institute (HBI) at UW-Milwaukee, and a panel presentation on Careers in the Nonprofit and Public Sector. In February, we'll be presenting in HBI's Colloquium Series at UW-Milwaukee.
Both Dr. Brunt and Ms. Hansen moved to Wisconsin recently, and are enthusiastically getting to know the nonprofit community in southeast Wisconsin.  This includes site visits with local organizations, as well as engaging with local chapters of associations serving nonprofit professionals.  Ms. Matthews is a Wisconsin native, and is active in integrating arts in communities across the state.
Follow us on Twitter at @Ruth_K_Hansen and our blog at Nonprofit@UWW.
Powered by WordPress with Pool theme design by Borja Fernandez. Theme pack from WPMUDEV by Incsub.
Entries and comments feeds. Valid XHTML and CSS. ^Top^