February 18, 2020 on 5:20 pm | In
Events
|
No Comments
The Nonprofit Management program at UW-W is collaborating with The Helen Bader Institute for Nonprofit Management  at the upcoming 2020 conference of the International Society of Third-Sector Research (ISTR) in Montreal, Quebec!  Together, we're sponsoring a day-long workshop entitled:
Human Resource Management & Employee Relations in the Nonprofit Sector: A Comparative Look at Practice
We are seeking two Wisconsin-based nonprofit professionals with extensive experience in nonprofit HR and/or volunteer management practice to take part in a round table discussion on major HR & employment trends, dimensions, and issues in nonprofit organizations across North America.  The scholarship will cover round trip airfare to Montreal from Milwaukee, 2 nights lodging (July 8-10), and registration to the ISTR conference.
Please note that some meals will be provided as part of the conference registration. Remaining meals will be at the recipients' own expense.
Scholarship application deadline is March 6, 2020.
Applicants will need to submit a letter of interest and current resume. Applicants must have a current passport.
Questions? Contact Bryce Lord, Associate Director, HBI at balord@uwm.edu or (414) 229-3176.
Follow us on Twitter @NonprofitUWW and Instagram @Cobenonprofit !
October 18, 2019 on 12:00 am | In
Minor
,
Research
|
No Comments
This summer, lecturer Megan Matthews was part of a panel presentation at the Association of Arts Administration Educators on the topic of how universities launch new programs.  The panel, "…By Any Other Name…", was created in response to recent research about how programs choose their names, what kind of political and administrative realities affect creation of new programs, and how several programs have navigated through the process of starting up.  In choosing names, programs tend to use terms that
Describe the program
Distinguish the program from competitors
Avoid crossing institutional boundaries.
But questions remain – especially about whether and how a name might impact curriculum and outcomes. For instance,
Does an entrepreneurship program aim to produce a different kind of graduate than a management program?
Do enterprise alumni have different career goals than administration alumni?
Do graduates of a leadership program hold a unique world view?
Megan shared data from research conducted on a Creative Enterprise program she has helped to develop at UW-W.
As UW-Whitewater launches the Nonprofit Management minor this fall, we're sure that it smells pretty sweet – but we'll continue to monitor evolving understandings of whether a new program by any other name would also be just as rosy.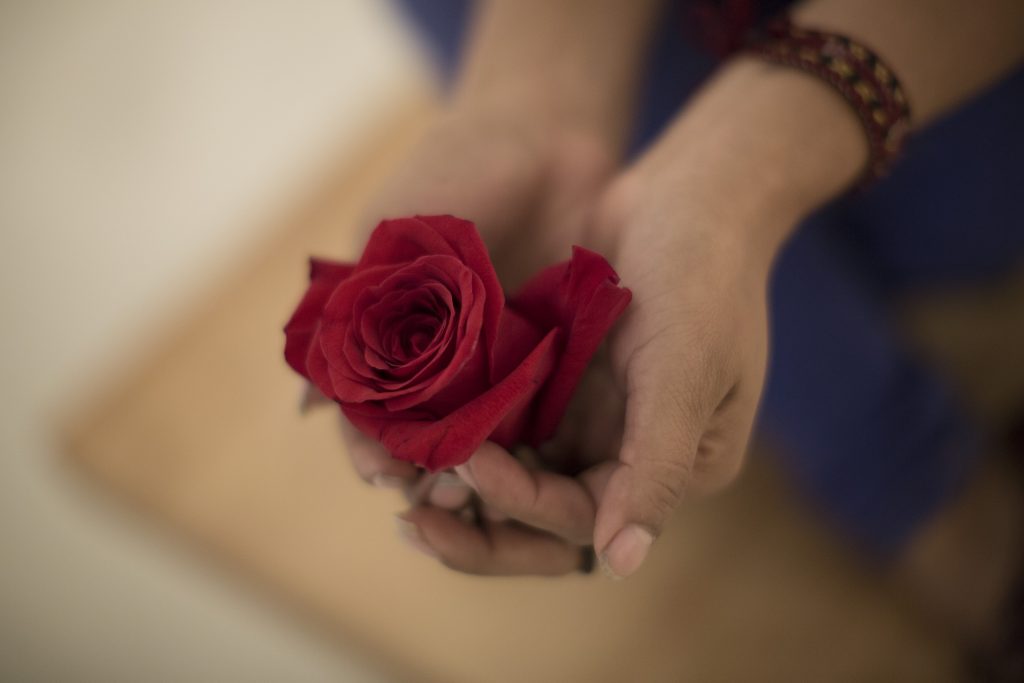 Follow us on Twitter! @NonprofitUWW
March 22, 2019 on 11:32 am | In
Research
|
No Comments
One of the enduring critical issues of societies across time is how to care for those in need. Who is responsible for providing care? Who is responsible for funding it?
We know that charitable giving isn't evenly spread across the nonprofit sector. What can published accounts tell us about what Americans consider less worthy of donations? Over this academic year, students Alexandra Lewis '18 and Mariah Navis '19 have been working with Dr. Ruth Hansen to replicate a study first done in the United Kingdom by Dr. Ali Body and Dr. Beth Breeze, using published accounts as a proxy to determine which charities and causes are considered unpopular or unworthy by the general public. Alex and Mariah presented the study's preliminary results at the UW-W Undergraduate Research Day on March 21.
Preliminary findings show some differences between the list generated by reviewing UK media and the one reviewing US media.  For instance, US articles identified Confederate heritage as an unpopular cause.  Articles on the topic started appearing in 2015, after a mass shooting in a historic black church in Charleston, SC prompted national debate on displaying the Confederate flag and other monuments to the Confederacy.
Mariah and Alex will also present preliminary findings at the system-wide undergraduate research symposium, held this April at UW-Green Bay. The research team plans to conclude analysis this spring.
Powered by WordPress with Pool theme design by Borja Fernandez. Theme pack from WPMUDEV by Incsub.
Entries and comments feeds. Valid XHTML and CSS. ^Top^