27 Jan
The Nonprofit Management program at UW-Whitewater offers paid internships for students in the emphasis to provide real-world experience that complements classroom instruction. December 2021 graduate Theresa Mendoza, and senior Rebecca Cohen had the following to say about the impact of their internships.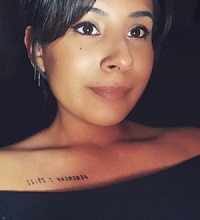 "My internship with Meals on Wheels has been the most influential of my previous coursework. I'm thankful to have been able to play a part in ensuring over 800 clients receive their meals from a friendly face at their door every day. I worked with the Volunteer Coordinator to manage the 60+ volunteers that come through the office daily, assisted with planning and coordination of a fundraiser and a few events, and built a solid network base within the organization. I received firsthand experience in what a successful nonprofit organization looks like and how it operates. This opportunity has allowed me to set a standard when it comes to my work environment and the type of organizational structure underlying it. There were several times I recalled something I had learned in class as it applies to the moment. Navigating a work environment, working with a team to achieve a common goal, assessment of a situation and evaluation of what needs to change, and more enabled me to apply my classroom knowledge to real life circumstances. My time with the organization enhanced my professional and interpersonal skills and behavior in a work setting. This combination will help me better prepare as I enter the workforce after Graduation." -Theresa Mendoza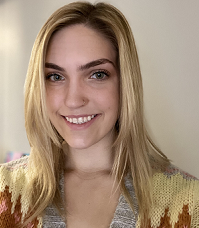 "Throughout my internship at Bethel House, I have gained and developed so much in terms of my skills and just myself as a person. I've stepped out of my comfort zone and have accomplished things that would've seemed impossible to me a year ago. At the start, when I heard that Kristy (my supervisor) would be going on a 6-week sabbatical, I couldn't imagine working without having guidance; but after a few weeks, I was able to do things on my own and became so much more self-sufficient! It was an unforgettable experience to be involved in the actual operations of a nonprofit and to have direct contact with the Board of Directors. During the duration of my internship, I became more confident, more skilled, and happier as a person. I've always wanted to help others and I am so grateful for my internship at Bethel House, where I can help make a difference in the community. Fast forward to the end of fall semester and I actually received a job offer from Bethel House to be their first employee! I've made so many connections and have had the opportunity to step into different roles during my internship, that now being an actual employee is a whole new experience in itself. I am beyond excited to see where this opportunity takes me and cannot wait to learn more and gain more experience with this nonprofit." -Rebecca Cohen
If you are interested in the Nonprofit Management program, please contact Program Coordinator Dr. Ruth K. Hansen at hansenru@uww.edu. If you are already a Nonprofit Management student and would like to be considered for an internship, please contact Internship Coordinator Megan Matthews at matthewm@uww.edu.