30 Jun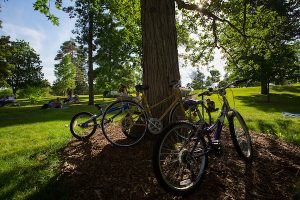 Over the Spring semester, UW-W nonprofit students worked with the UW-Whitewater Foundation and a local organization that serves families at risk of being homeless. While students' experiences did not go as originally planned due to COVID disruptions, interns were able to finish their work remotely.
We have had discussions with several area nonprofits about future internships, and continually cultivate relationships for future opportunities as interest in our program grows. Currently, we are exploring the concept of virtual internships, and opportunities available for students in Fall 2020 and beyond!
If you are a student interested in an internship, contact Megan Matthews at matthewm@uww.edu to discuss details.
If you are a nonprofit interested in hosting an intern, contact either Megan Matthews (matthewm@uww.edu) or Carol Brunt (bruntc@uww.edu) to discuss the program.
Follow us on Twitter! @NonprofitUWW