Since two cats joined my household, I've been enjoying a guilty weekend pleasure: sitting with a contented, purring, and often sleeping cat on my lap. Staying put requires preparation–gathering within easy reach a beverage, whatever book(s) I'm reading, crosswords, and a remote.
An unexpected benefit of being in one spot for a while is my discovery of many good (interesting and educational) TV shows! Digital 3.2 (TVW, Madison) airs animal shows on Saturdays such as Animal Atlas and Jack Hanna's Animal Adventures & Into the Wild shows. Digital 21.3 (WPT Create) has travel shows such as Rick Steves' Europe and Equitrekking (experiencing travel on horseback–who knew?!). Oh, yes, there are lots of cooking and crafts shows too, which I skip.
Here's an Earth Week-appropriate example and one of my favorites so far: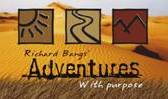 Public TV aired Richard Bangs' Adventures with Purpose episode about New Zealand. It was interesting and informative from a cross-cultural perspective as well as a save-the-planet perspective. For example, the indigenous Maori believe
"We are the land and the land is us, that's just what we believe. We connect with the land, whenever we introduce ourselves, it's all about where we're from. The last thing we say is our name because where we're from and the place that we connect to is our mountains and our rivers, because our mountains and our rivers are our people."
The Maori perspective is being adopted by more "kiwis" as they (and others) become more cognizant of a need to act to preserve our planet. The show highlighted New Zealand's embracing of eco-friendly tourism and lodgings, in keeping with the Maori concept of Kaitiakitanga, "a caring system for anything which is important for the nurture of a people, whether it be a food source, or a shelter, or a history, or a place. It's something that needs to be cared for the greater good of the tribe or the community as a whole."
I found the episode packed with information. The link above to the New Zealand episode gets you to the show's script, and you can search YouTube to find excerpts from the program such as this one:
[youtube width="255″ height="215″]http://www.youtube.com/watch?v=UVCuErVJF8I[/youtube]
There also are resources in Andersen Library if you are inspired by programs about animals or travel to learn more. Using the New Zealand program as an example, searching the HALCat library catalog will find books such as Ecotourism policy and planning, which contains sections on New Zealand as well as Australia (3rd-floor Main Collection, G156.5.E26 E355 2003). Searching article databases will find articles such as "Exceptional visitors: Dimensions of tourist responsibility in the context of New Zealand" (Journal of Sustainable Tourism, 2008, vol.16:no.3, pp.258-275) and "Greening New Zealand" (Travel Weekly Australia, June 1, 2007, no.50, p.5). Tourism New Zealand's web site provides information about their focus on responsible tourism and ecotourism in New Zealand. Bangs' web site also has brief information about eco tourism, and links for additional information about eco travel. The UN's World Tourism Organization provides information such as the epublication From Davis to Copenhagen and beyond: Advancing tourism's response.
Please ask a librarian for assistance with finding materials.

Andersen Library is a federal depository with many federal, state, local, and international documents on a variety of current and relevant issues available to you in print, microfiche, CD-ROM, and electronically. Come check out your government at Andersen Library!