At the beginning of the 2007 football season, the Warhawk Football Team started with both a new coach and a new starting quarterback. With these big changes, the 2007 season was going to be a challenge.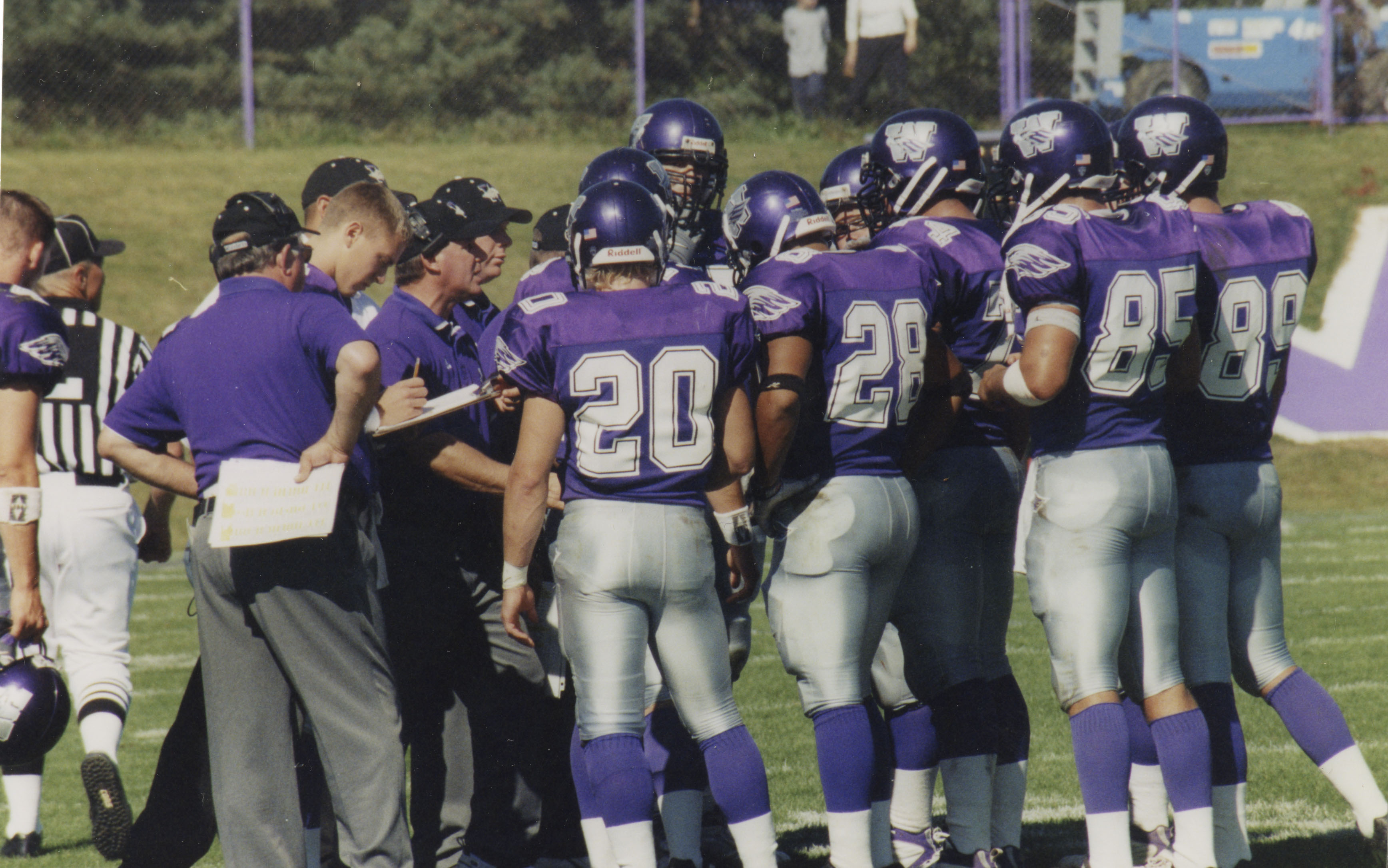 The Whitewater Warhawks Football Team made it into the playoffs with a 14-1 winning record. In early December of 2007, the Warhawks football team won the semi-final playoff game against Mary-Hardin Baylor.[1] After winning the semi-finals, the Warhawks were able to play in the National Championship at the Amos Alonzo Stagg Bowl in Salem, Virginia. The Warhawks played Mount Union College Rangers on December 13, 2007. It was the third time the Warhawks would face the Rangers at the National Championships. The previous championships in 2005 and 2006 were both won by the Mount Union Rangers. The third time was the charm for the Warhawks, when they won the National Championships for the first time in Whitewater's history.[2]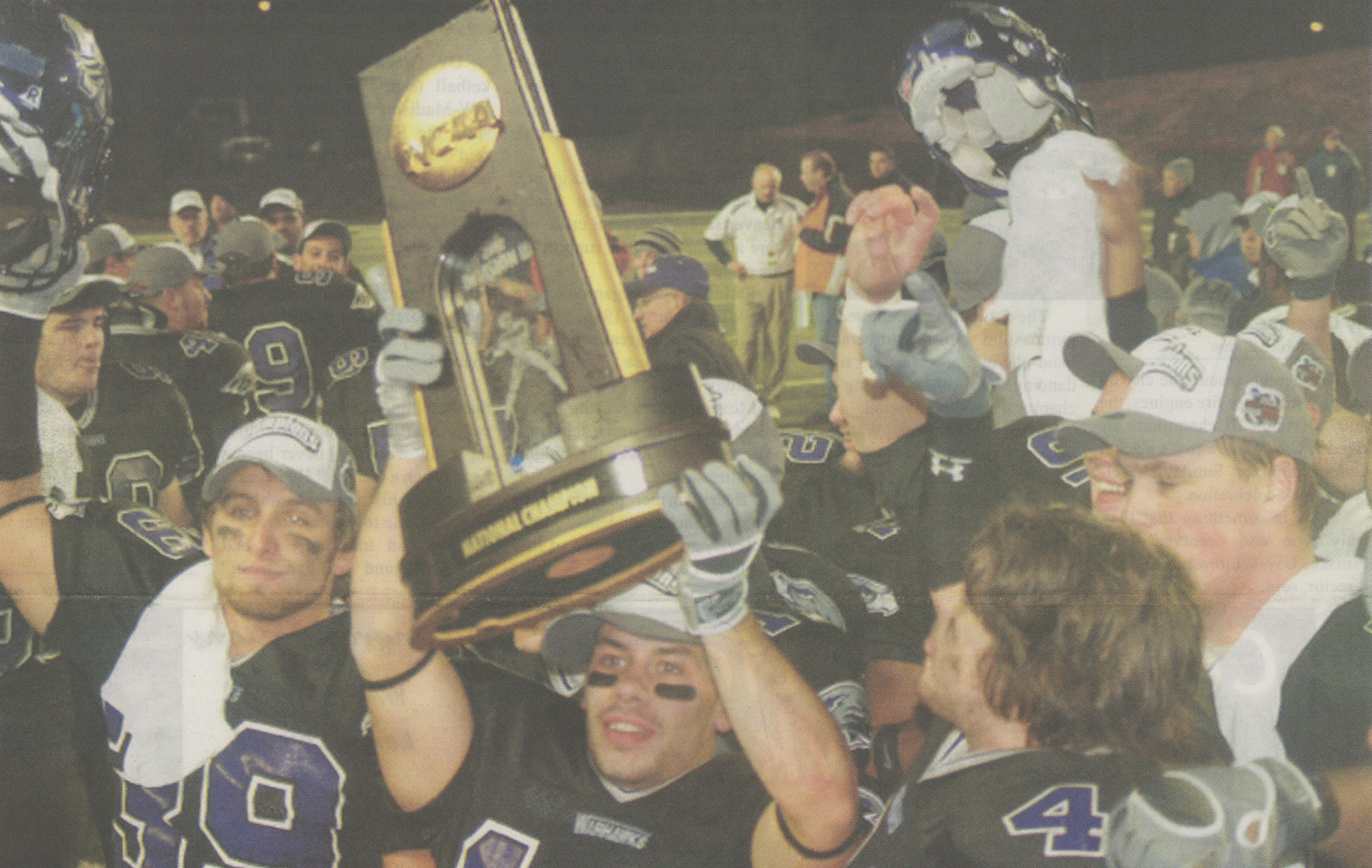 The team was led by senior starting quarterback Justin Beaver. Beaver told The Whitewater Register "all season long, we had fans, cheerleaders, the band, who all came out to our games and supported us. We won this title not just for us, but for the entire community. They deserve it."[3] Justin Beaver was awarded the NCAA Division III Player of the Year and the Gagliardi Award for his time on the football team. Since 2007, the Whitewater Warhawks have won a total of six National Championship Titles.
---
[1] "Warhawks return to Stagg Bowl for National Championship," The Whitewater Register. (Whitewater, WI.) Dec. 30, 2007.
[2] "Third time is a charm: Beaver leads Warhawks to national championship," The Whitewater Register, (Whiteater, WI.) Dec. 20, 2007.
[3] [3] "Purple Reign: 'Hawks land first national championship," Royal Purple, (Whitewater, WI.) Dec. 19, 2007.