As we see another class of UW-Whitewater students graduating and moving on into their careers after college, it reminds us of graduations gone by and long past. After opening its doors in 1868, Whitewater Normal School (now UW-Whitewater) saw its first class of graduating students in 1870. Six students graduated in that first commencement; they were Samuel Alden, George Bowen, Charles Brockway, James Congdon, Mary McCutchan, and Andrew Steele.[1] The commencement ceremony took place in late June, and despite the sweltering heat, was well attended. The ceremony was held at the Universalist Church and was "crowded with those anxious to witness the exercises of the first graduating class of the Normal School."[2] The ceremony began after the students and faculty processed from the school to the church. After an opening prayer by Reverend Rogers, pastor of the Universalist Church, each of the graduating students gave speeches. After the graduates spoke, President Arey awarded their diplomas and gave a speech that was "touching and truthful."[3]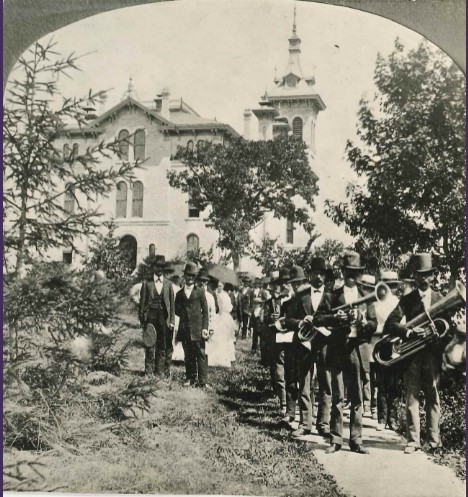 Most of these students went on to start their careers in education or other fields. Charles Brockway became a successful lawyer. James Congdon went into administration and became a principal in La Crosse. Andrew Steele became an early faculty member of Le Moyne Normal Institute in Memphis, TN. Mary McCutchan stayed in Whitewater and became principal of the preparatory and grammar departments at the Normal School.[4] McCutchan Hall was originally constructed as a dormitory and named in honor of the first women graduate. The building still stands on campus and now houses the Royal Purple Newspaper, the ROTC, and other organizations and programs.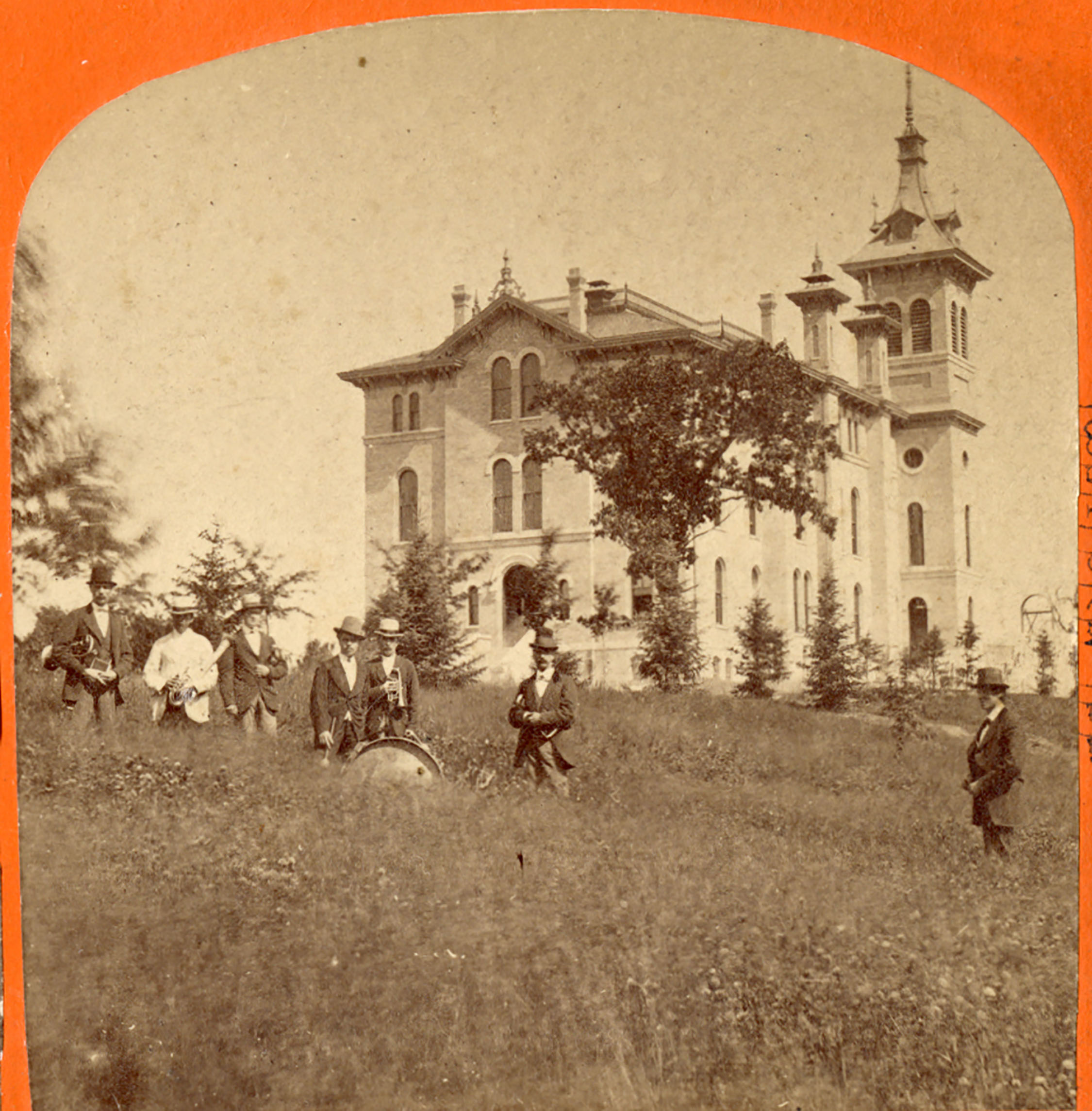 ---
[1] Albert Salisbury, Historical Sketches of the First Quarter Century of the State Normal School at Whitewater Wisconsin, (Madison WI: Tracy, Gibbs & co., Printers, 1893), 6.
[2] "Commencement exercises of the first graduating class of the Normal School," Whitewater Register, July 6, 1870.
[3] Ibid.
[4] Mary Janette Bohi, A History of Wisconsin State University Whitewater, 1868-1968, (Whitewater WI: Whitewater State University Foundation, Inc., 1967), 50, 261.