On May 8, 1945, the United States celebrated victory over Hitler and the Nazis in Germany, the day known as Victory in Europe (V-E) Day. In Whitewater, the end to the conflict in Europe was celebrated with religious "services of thanksgiving and prayer."[1] The Whitewater City Council had decided previously that it would be inappropriate to hold a celebration for V-E Day unless they were religious ceremonies.[2]
Though the end to the fighting was celebrated, the students of Whitewater Teachers College (now UW-Whitewater) paid tribute to those who lost their lives in the conflict. Earl Fritz was Whitewater's first alumnus to die in the war. Fritz, who had graduated only one year prior in 1941 was involved in many activities on campus including sports and the Sigma Tau Gamma fraternity. He was even elected junior prom king in 1940.[3] Those who knew Fritz during his time in Whitewater remembered him as "proud, strong, [and] courageous."[4] He was also a leader on the football team, and his coach called Fritz "the greatest athlete I've ever coached."[5] The news of Fritz's death in 1942 shook the campus community and reminded everyone of the realty that they were "a nation at war."[6]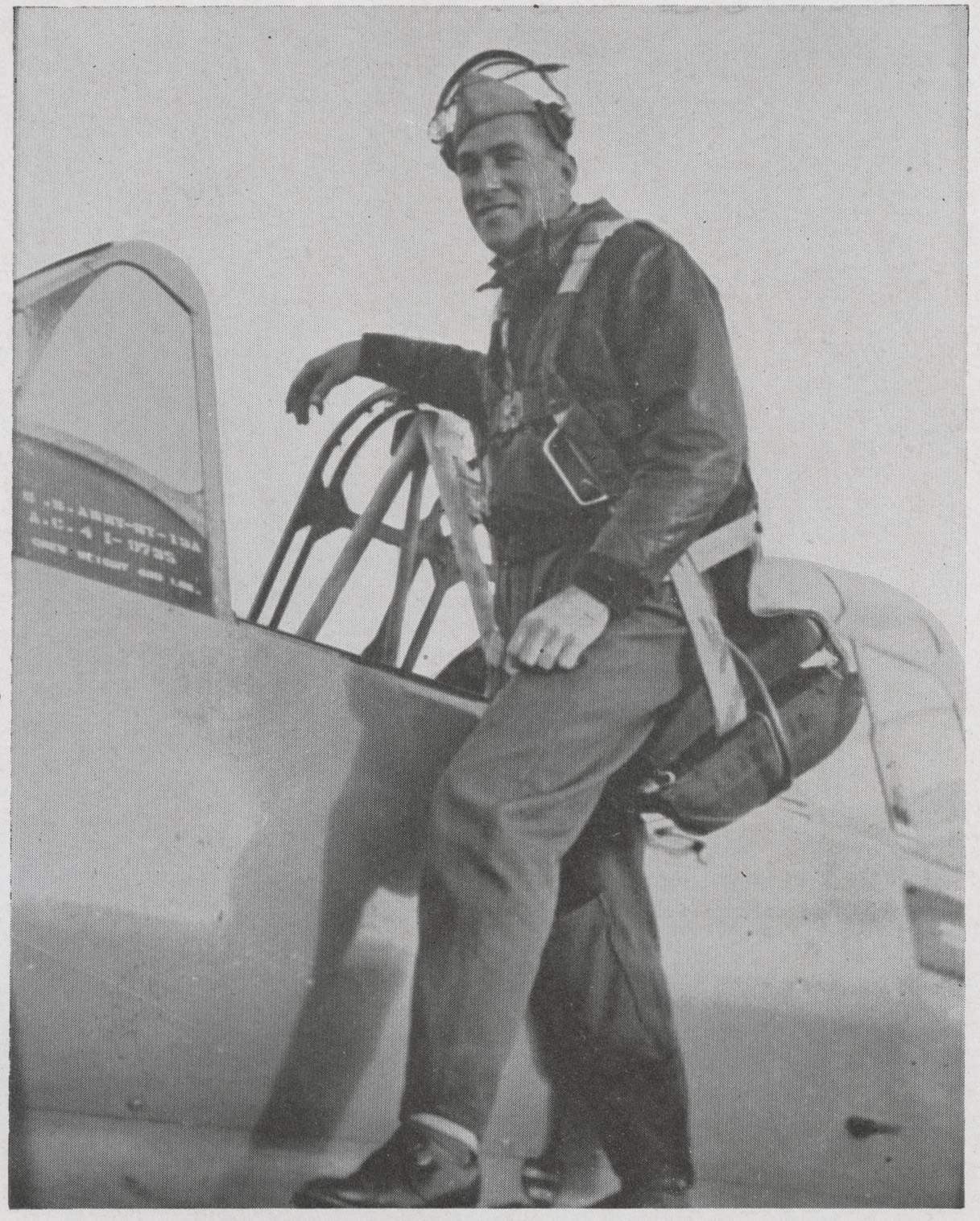 Students found ways to help the war effort while staying in Whitewater as well. Many sororities volunteered with the red cross preparing bandages to be sent abroad. The Homecoming committee sponsored a scrap metal drive, and the Royal Purple newspaper promoted stamp and bond sales.[7] Students did what they could to support the war effort while "looking forward to the day when… peace will reign."[8]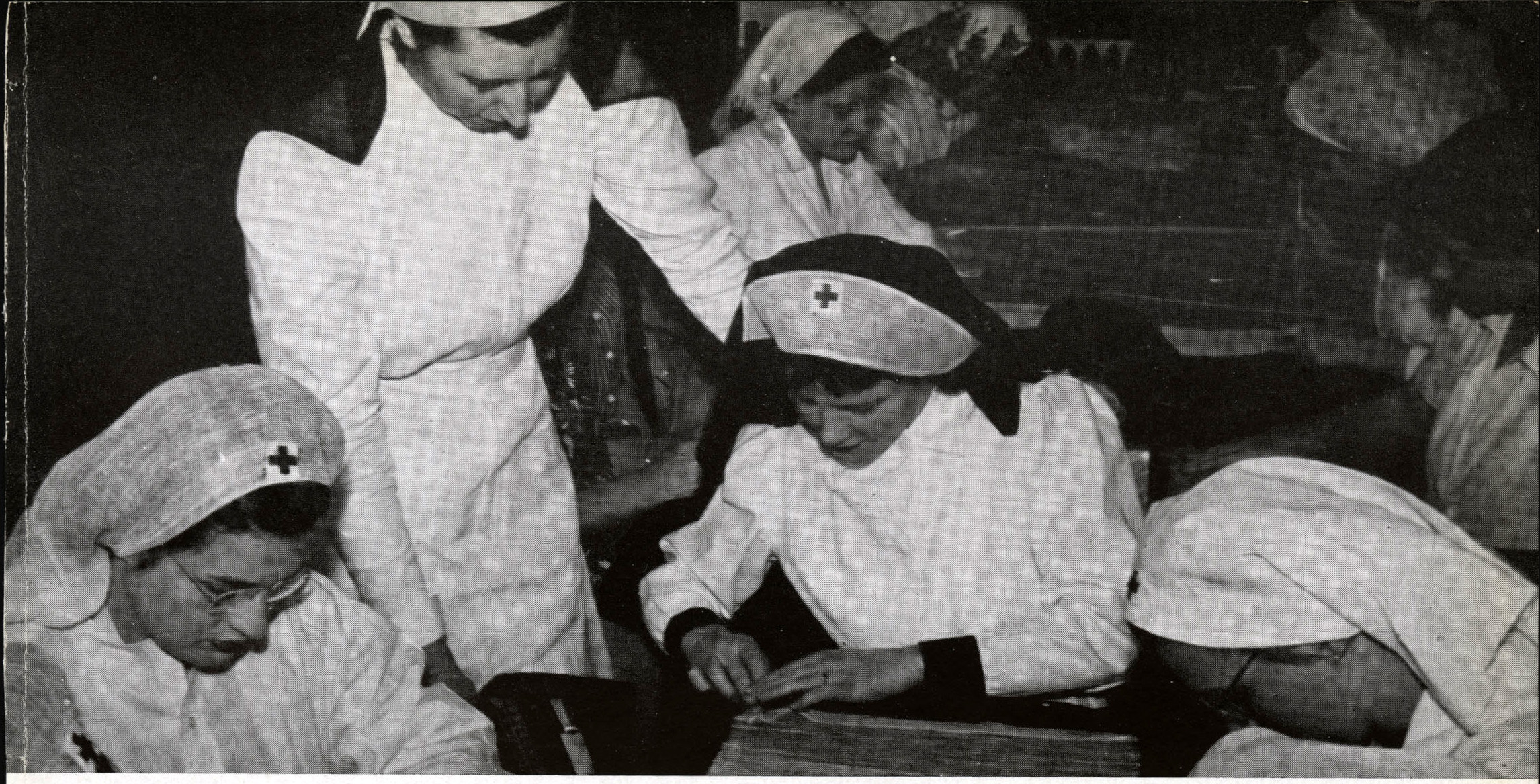 World War II took its toll on Whitewater as it did to every community across the country. Though the conflict in Europe was over, fighting would continue in the Pacific until August of that year. Even though victory in Europe was an important step in ending the war, it would have been inappropriate to hold victory celebrations while American soldiers were still fighting in the Pacific. The most respectable way for Whitewater to recognize this victory was to remain "happy but dignified."[9]
---
[1] "We Were Happy But Dignified On V-E Day," The Whitewater Register, May 10, 1945.
[2] "Council Proceedings," The Whitewater Register, May 3, 1945.
[3] UW-Whitewater. 1942 Minneiska, n.d. https://jstor.org/stable/10.2307/community.29546575.116.
[4] Ibid,131
[5] Ibid.
[6] Ibid.
[7] UW Whitewater, 1943 Minneiska. Retrieved from https://www.jstor.org/stable/community.29546576. 13,14.
[8] Ibid, 15
[9] "Happy But Dignified."