Thursday, May 6, 2021
The King/Chavez Scholars Program will be holding its annual research poster symposium in the Andersen Library at UW-Whitewater from 8-9:30 am on Thursday, May 6, 2021. The posters are up now and will be available through 12:30 pm on May 6.
This event will also be live-streamed for people who are unable to attend in person!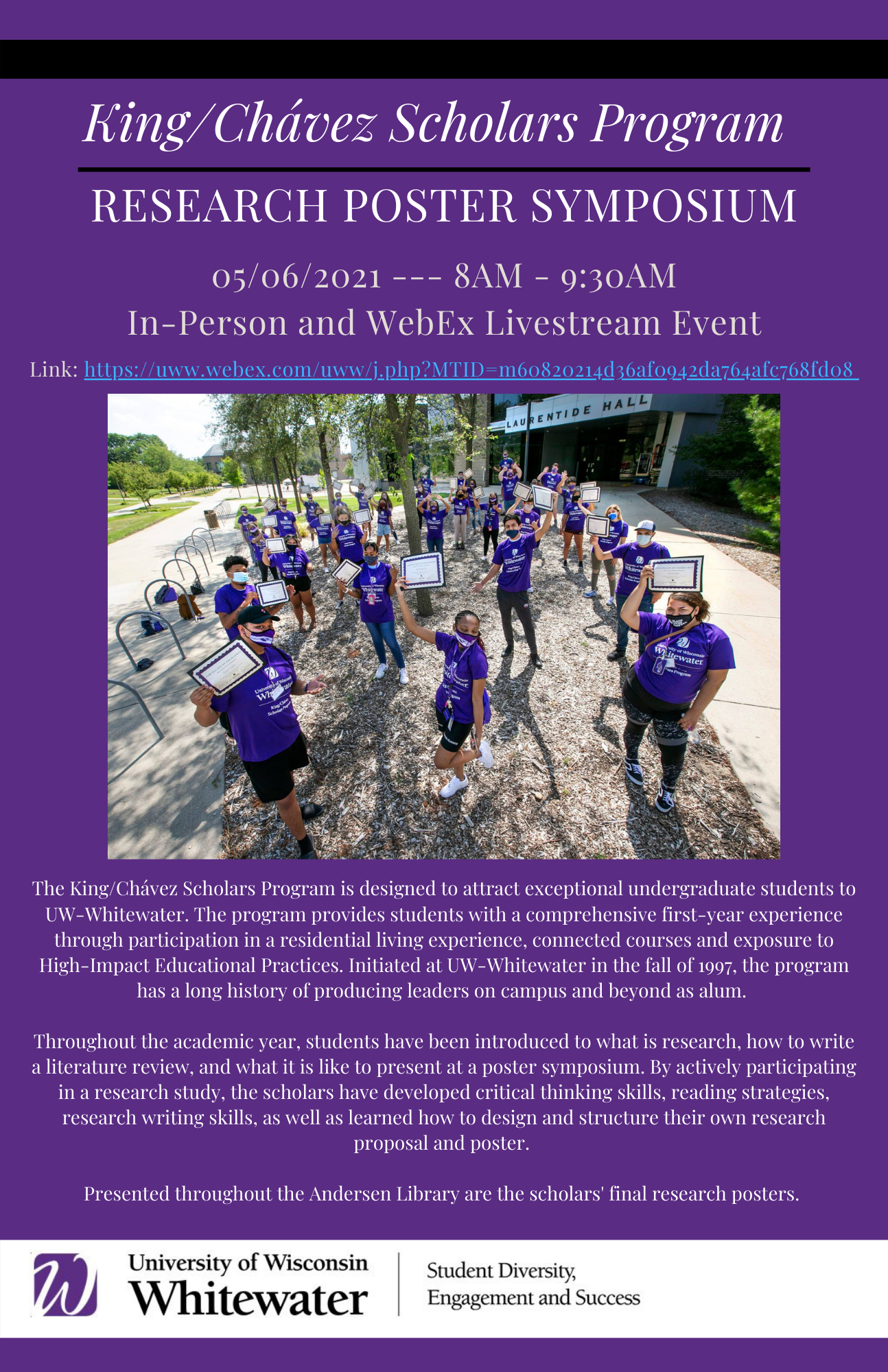 The K/C Scholars Program is designed to attract exceptional undergraduate students to UW-Whitewater. It was initiated at UWW in the fall of 1997 and has been going strong since then. Each academic year the K/C Scholars are introduced to the research process, participate in a research study, and create their own research proposal and poster. The end of the year Symposium is an opportunity for the rest of us to see what they've been up to. This is the first year it is being held in the Andersen Library, and we hope it will not be the last.
A short program will begin at 8 am followed by the opportunity to view the posters and ask researcher any questions you might have. Coffee will be provided.
Hope to see you there!