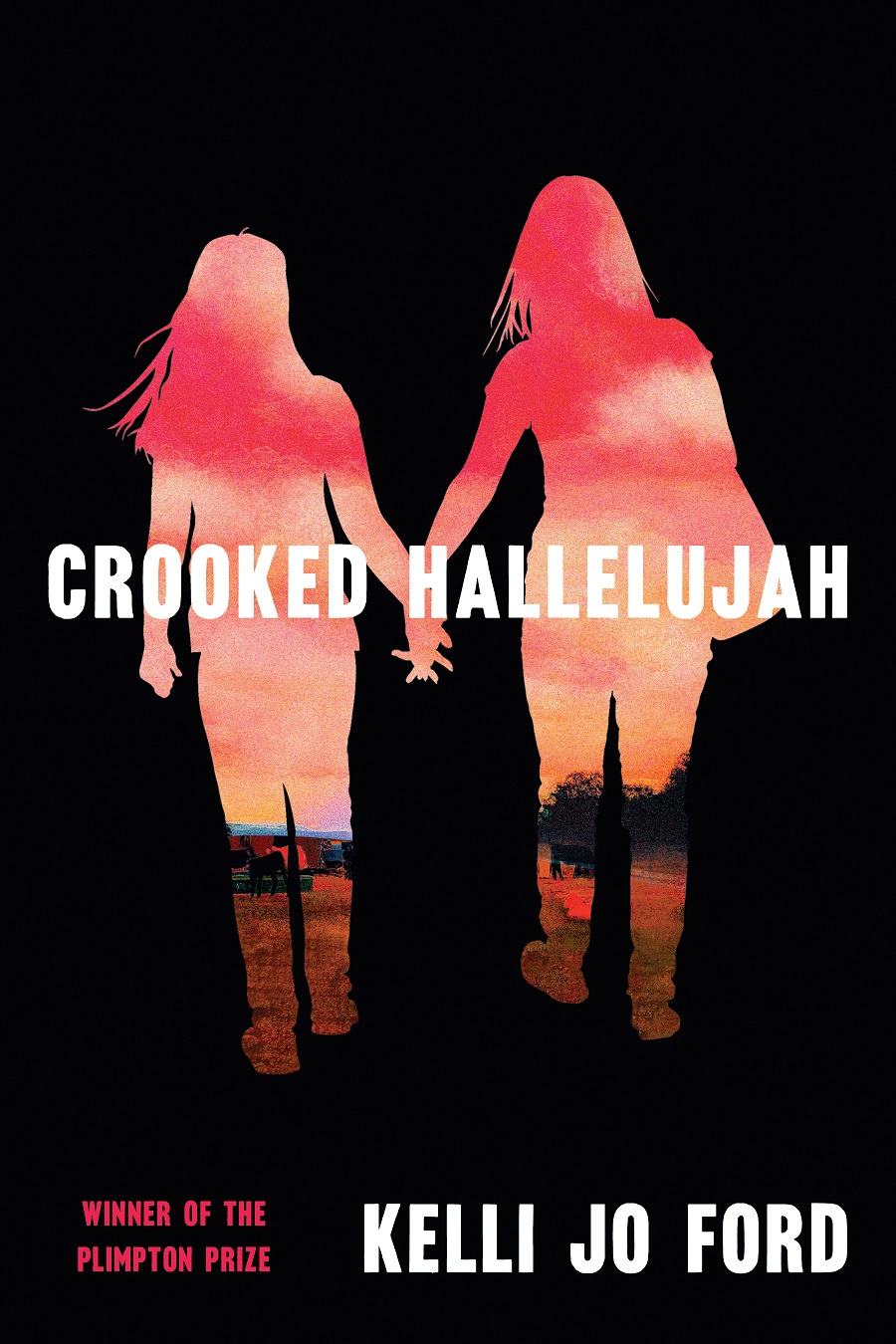 One in a series of reviews contributed by Chancellor Dwight C. Watson
Crooked Hallelujah (2020) – Kelli Jo Ford (UW-Whitewater Libraries' copy coming soon!)
I often read books for pleasure, inspiration, or knowledge. Crooked Hallelujah was indeed a trifecta as I was easily drawn into the story of four generations of Pentecostal, Cherokee Nation of Oklahoma, women and how their lives blended and dissected throughout the more than 60-year span in this 284-page book.
The Pleasure
The wonder of this book is told through the lens of the four women in different phases of their lives through short story format. It is non-linear, but expansive. It is illustrative, mystical, and poignant. The short stories draw the reader into the intimate lives and the woven compassion of the four women – great grandmother, grandmother, mother, and daughter.
"It's 1974 in the Cherokee Nation of Oklahoma and fifteen-year-old Justine grows up in a family of tough, complicated, and loyal women, presided over by her mother, Lula, and Granny. After Justine's father abandoned the family, Lula became a devout member of the Holiness Church – a community that Justine at times finds stifling and terrifying. But Justine does her best as a devoted daughter until an act of violence sends her on a different path forever. Crooked Hallelujah tells the stories of Justine — a mixed-blood Cherokee woman — and her daughter, Reney, as they move from Eastern Oklahoma's Indian Country in the hopes of starting a new, more stable life in Texas amid the oil bust of the 1980s. However, life in Texas isn't easy, and Reney feels unmoored from her family in Indian Country. Against the vivid backdrop of the Red River, we see their struggle to survive in a world of unreliable men and near-Biblical natural forces, like wildfires and tornados, intent on stripping away their connections to one another and their very ideas of home. In lush and empathic prose, Kelli Jo Ford depicts what this family of proud, stubborn, Cherokee women sacrifice for those they love, amid larger forces of history, religion, class, and culture. This is a big-hearted and ambitious novel of the powerful bonds between mothers and daughters by an exquisite and rare new talent" (Grove Press).
One reviewer stated, "Crooked Hallelujah masterfully evokes loss and displacement, steeped in Native American culture, rife with compassion and deep understanding. Kelli Jo Ford has a powerful new Native American writer who writes beautifully with stunning prose! She is brilliant and I can't wait for people to read this amazing book" (Hobson, 2018). So, with this review, I was poised for pleasure, and indeed, I was satisfied.
The Inspiration
But pleasure was buffered by inspiration. The writing was so intriguing because I was captivated with the author's vignettes. The vignettes – a brief evocative description, account, or episode – were powerful. I was truly inspired by the writing due to its expressive compactness as captured in the example below:
"This is what I knew about Russel Gibson before that day. Mom was fifteen; she said no. He was closer to 30. He waited down the road until she could sneak out that night. She didn't want to wear the long Holy Roller dress, so she'd stashed a change of regular person clothes in the bushes. They pushed the car down the hill, coasted until they could start it away from Lula's earshot. He wore a white cowboy hat with a turkey feather. And drove a green Ford truck. His mom was Choctaw, full-blood. She brought over fifty dollars and a coat when I was a baby. When I asked what it looked like, Mom said, "I don't know. It was just a coat."
The Knowledge
One of the knowledge base pieces was the research that I did on the Pentecostal religion and how that religion was viewed in the context of the Native American culture. I asked a friend to share her thoughts about the Pentecost to start my investigatory journey. Her capturing is shared as followed:
In Acts 19:1- 6, we see that Apollos was in Corinth and Paul was passing through the upper coast and came to Ephesus. There, he found certain disciples (followers of Jesus Christ), for whom the Lord gave him discernment. The Holy Spirit revealed to Paul that these certain disciples were missing a vital addition to their spiritual lives. The purpose of this addition was to empower the believers to live according to God's will and to teach, to comfort, to inspire, to extend gifts and to equip them for ministry and service. So, he asked them a very important question that would propel them to pursue more of God. That question was, "Have you received the Holy Ghost since you believed?" If you have accepted the plan of salvation and you are striving to live for Christ, and you feel like you need more of God's power, then you are a candidate for the Baptism of the Holy Spirit. When the 120 believers, including Mary, the mother of Jesus, the disciples (Acts 13:52) and others, were all in the upper room, on one accord in one place, there was a sound from Heaven as of a mighty rushing wind that filled the house where they were sitting. And it appeared unto them as cloven tongues as of fire and it set upon each of them and they were all filled and spoke in other tongues, as the Holy Ghost gave them utterance. It was then that they had received the Holy Spirit with the evidence of speaking in tongues.
My Pentecostal experience was like the day when Pentecost had fully come! I knew that I needed more of God's power in my life and we were taught from the Bible that we had to tarry (wait) for His gift to be given unto us. As I tarried, I cried out from the depths of my soul. The more I cried out to the Lord, the less I saw of myself. My fleshly ways decreased and my spiritual woman got stronger. The Lord was emptying out my old ways and adding more of His ways in me. This process continued until, finally one day, my tears and cries changed to another language that I did not understand. Words that only an interpreter could help me to comprehend. Not only did I receive the tongues, but I also received the joy, the peace, the love and the power that came with it! I thank God for baptizing me with His Spirit that day and I just want you to know that there are also REFILLINGS! You may always go back for more, when you feel a little empty!! God bless you always!
This informed knowledge-based testimony gave me more insight into the book and I was able to understand the fervor and appreciate the dedication to Pentecostal living and worshipping that the women characters experience.
Incidentally, I had the pleasure of reading this book while visiting my sister in Oklahoma over the winter break. I love it when concept, content, and context enriches my reading.