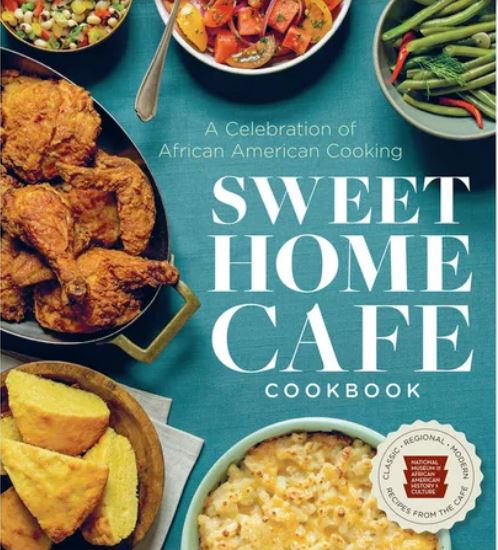 Sweet Home Cafe Cookbook:
A Celebration of African American Cooking
by Albert G. Lukas and Jessica B. Harris
TX715.2 .A47 L85 2018
New Arrivals Island, 2nd floor
When I was in Charleston, S.C. last fall, I asked the airport shuttle driver about restaurants. He went out of his way to drive past Martha Lou's Kitchen, a tiny clam-shack sort of structure where he said the locals went for real soul food. Unfortunately, it was a little far from the conference and I never got a chance to eat there. But it's definitely on my list for next time.
Since I missed my chance for soul food in Charleston, I saw another opportunity on the New Arrivals shelves! This cookbook is published in association with the National Museum of African American History and Culture (part of the Smithsonian Institution), which is where the Cafe is located. Many of the recipes have been passed down from generation to generation. The recipes are arranged by course and there's an index by region. There is plenty of traditional southern fare like sweet potato pie and barbecued chicken — and recipes with a Caribbean flair like curried goat and Trini doubles, a Trinidadian favorite made with fried dough filled with curried chickpeas. There is a little something for everyone – from vegetarian selections to salads, fish, meats, desserts, snacks, and even pickles.
This cookbook offers tasty, nutritious, stick-to-the-ribs recipes. Even if you're not hungry, you'll work up an appetite just browsing the recipes and photos.
If you're planning a trip to D.C., check out the web site and menus of the Sweet Home Cafe. It's open every day except Christmas.