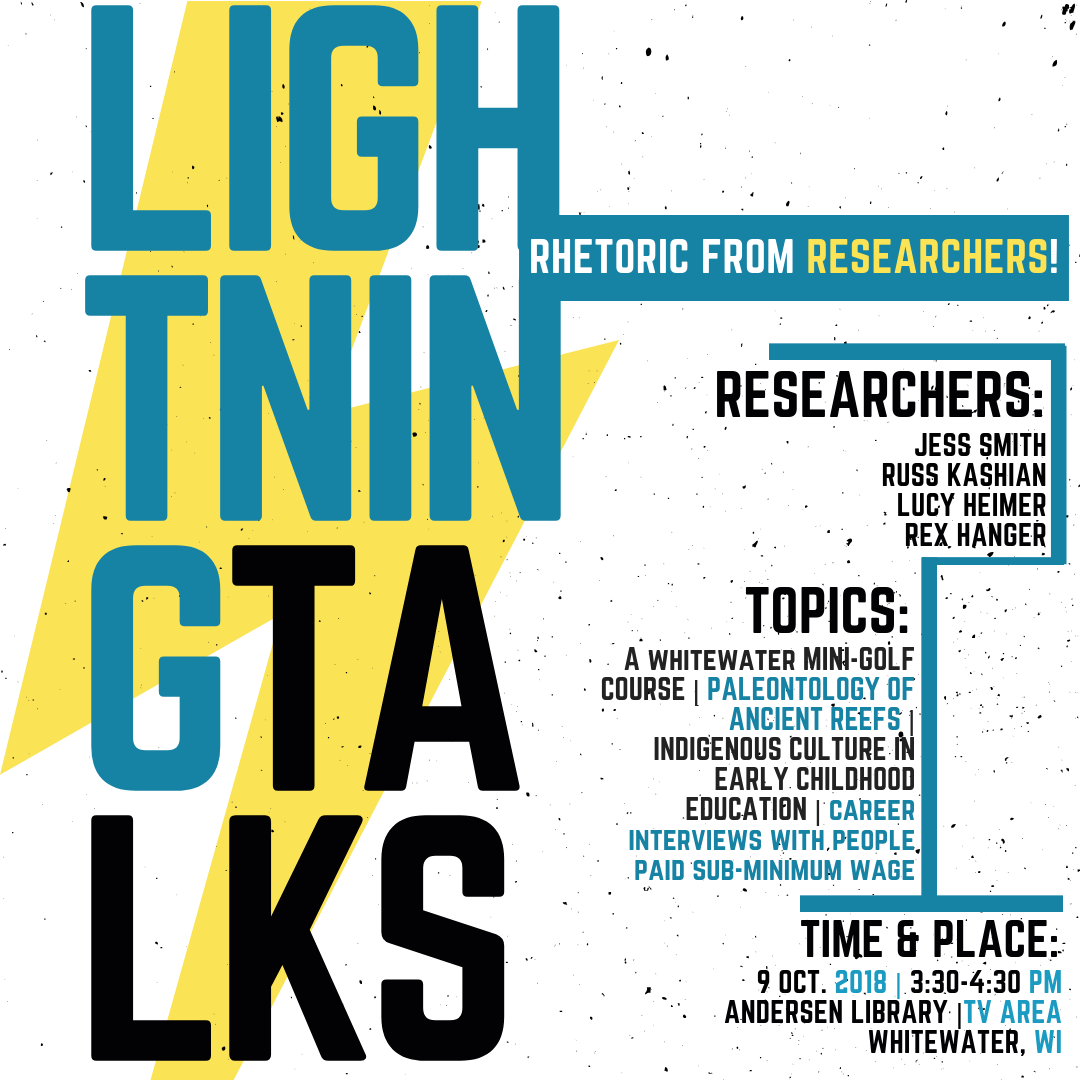 On Tuesday, October 9th the Office of Research and Sponsored Programs (ORSP) and the Andersen Library will present the inaugural Lightning Talks event! Come hear UW-Whitewater faculty and staff expound on their research in short, informal, fast-paced presentations. After each 5-minute Talk you'll have the opportunity to ask questions, then it's on to the next Talk.
Everyone welcome. Talks will be recorded for those who cannot attend.
Light refreshments will be served.
Date: October 9, 2018
Time: 3:30-4:30 pm
Location: Andersen Library TV Lounge
Speakers:
Jess Smith, Center for Students with Disabilities:
Early Outcomes from more than 12,500 Statewide Career Interviews of People Paid Subminimum Wage
Prof. Russ Kashian, Economics:
Building a Minigolf Course in Whitewater
Prof. Lucy Heimer, Curriculum & Instruction:
The Impact of Indigenous Culture in Early Childhood Education – From Personal Stories and the Impact of Identity and Lived Experiences to the Policy Level
Prof. Rex Hanger, Geography, Geology, & Environmental Science:
Paleontology of Ancient Reefs: Scuba Diving in the Cretaceous Oceans