The Andersen Library strives to create a comfortable environment for students to learn, engage, and ultimately achieve their academic goals. In doing so, we recognize the significant roles relaxation and creativity play in student success. This is why we are hosting Creativity Tuesday!
Creativity Tuesday is a free, monthly event held at the Andersen Library. Whether it's taking a break from a hectic schedule, stepping away from a heavy course-load, or simply taking time for creativity, Creativity Tuesday provides students with the opportunity to escape from their daily lives as students, and let their imagination flow freely.
Creativity Tuesday's Mason Jar Painting session on September 25th was an enormous success with nearly 20 students in attendance and every one of them carrying home a jar or two of their own design. Check out some pictures from tonight's session: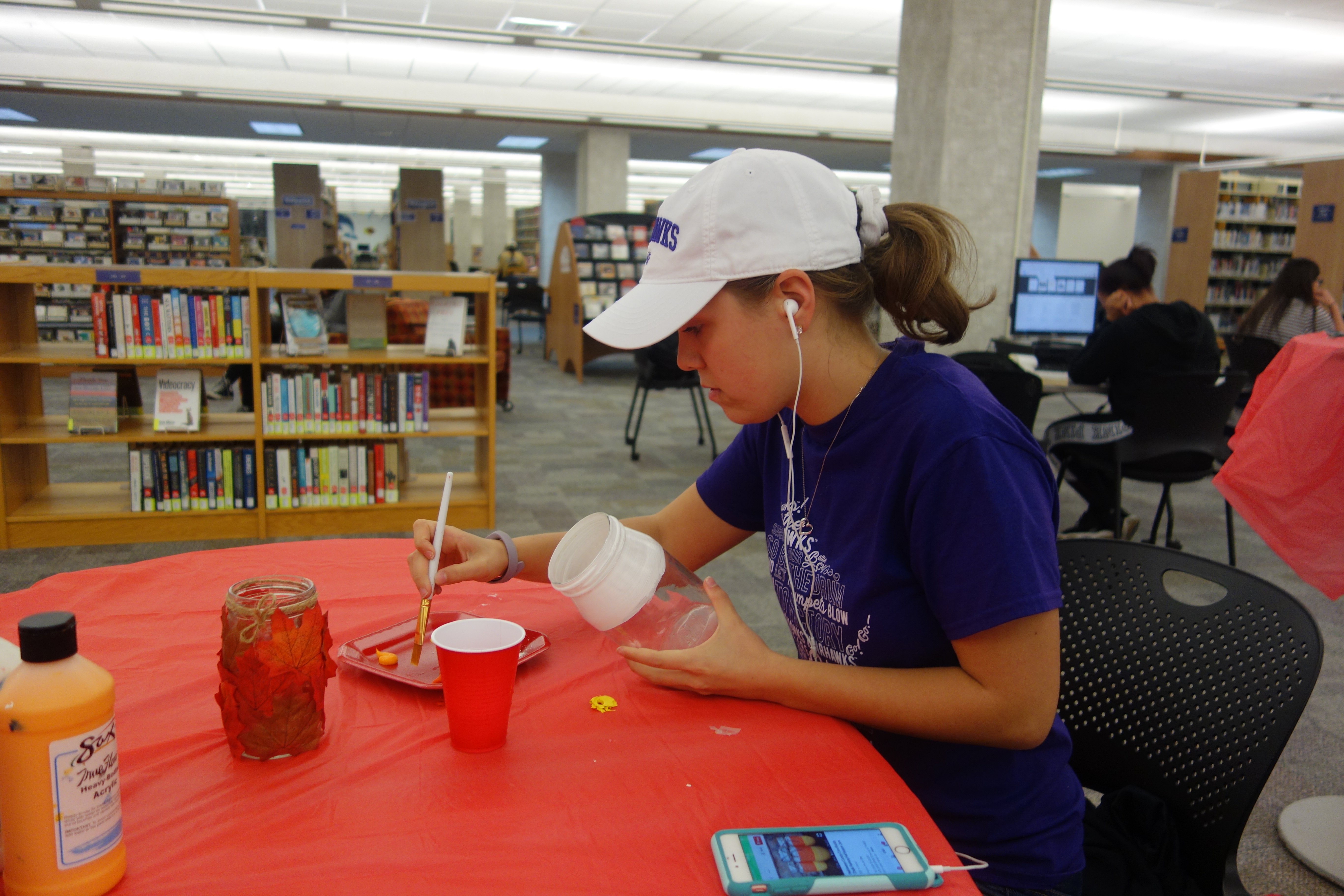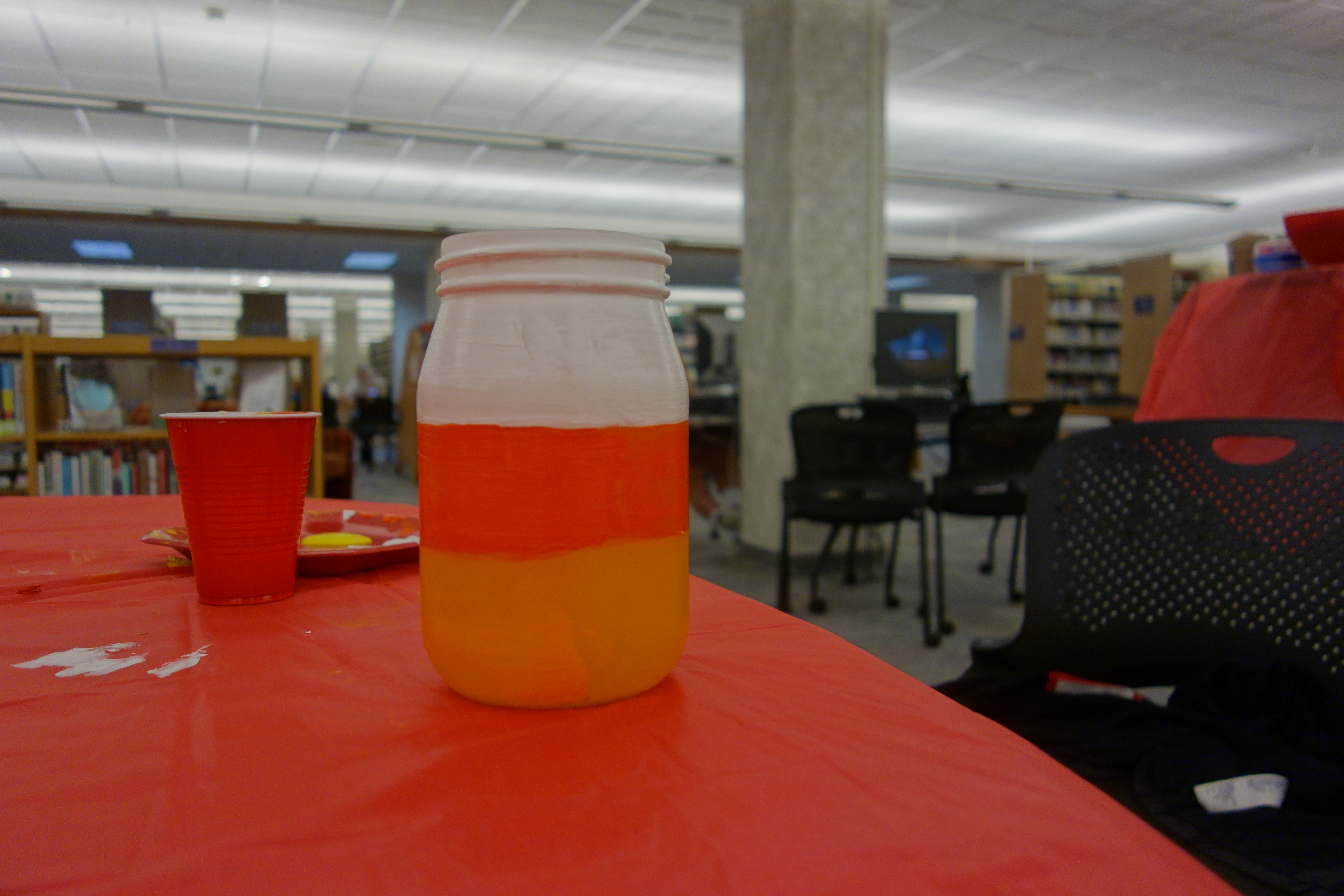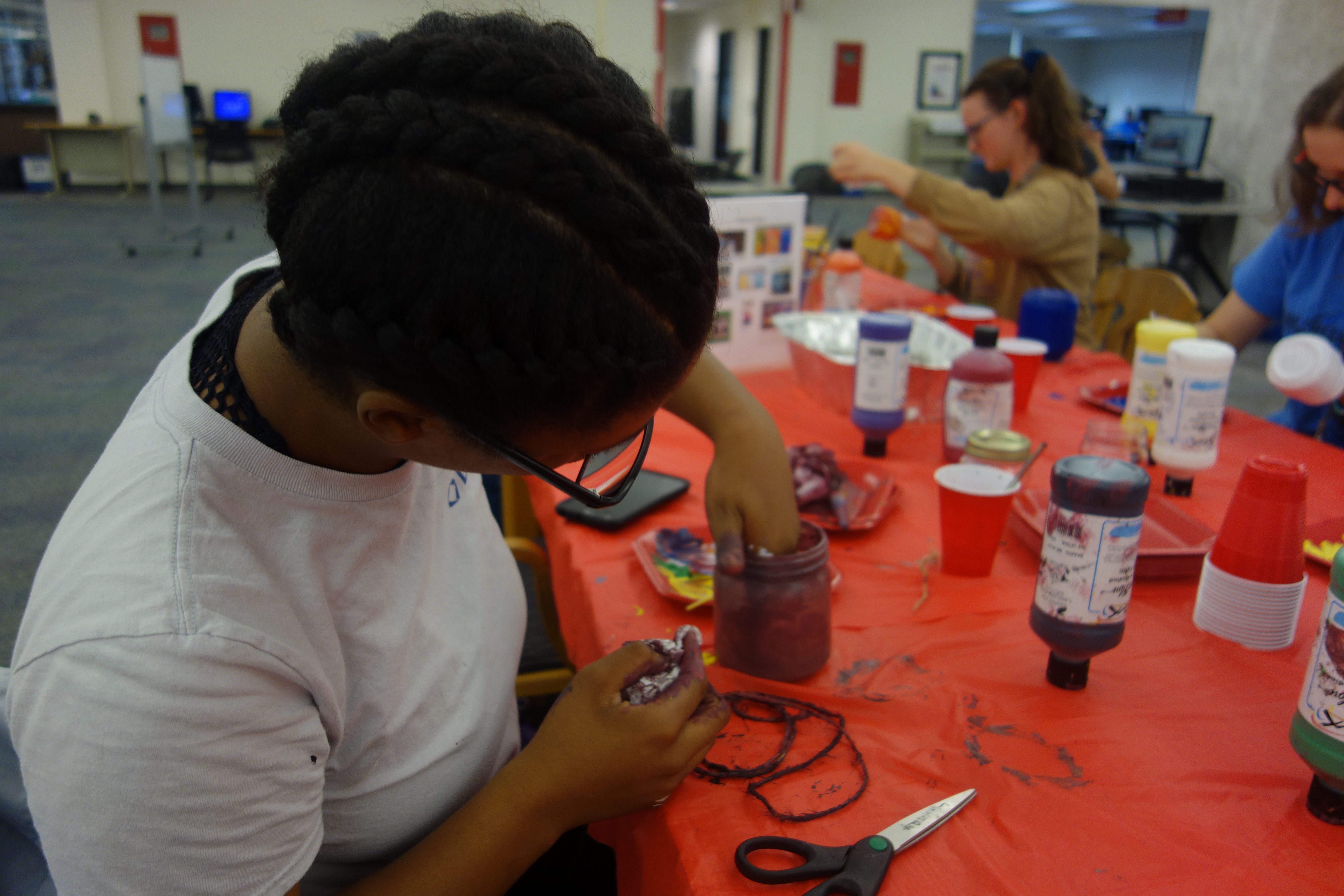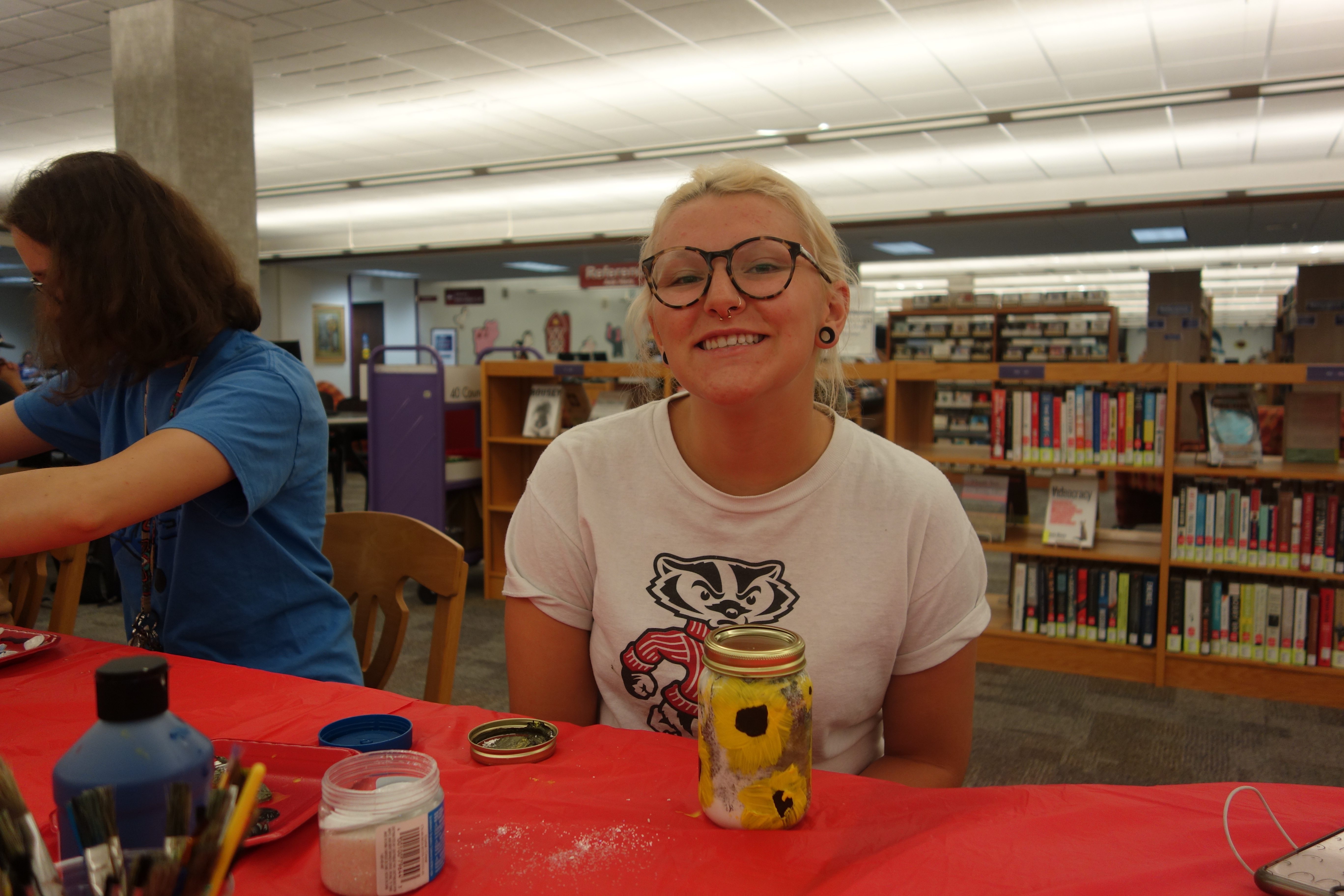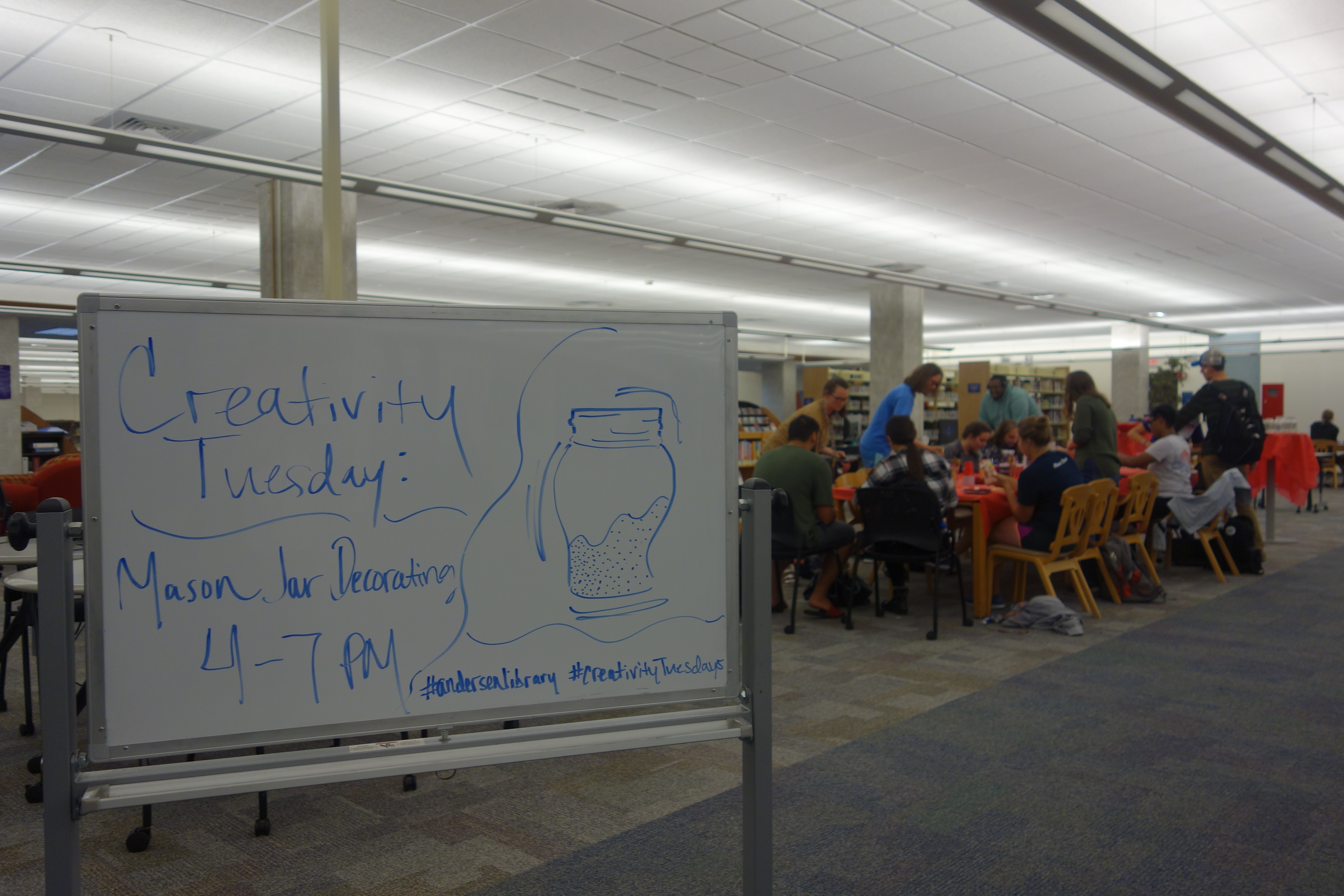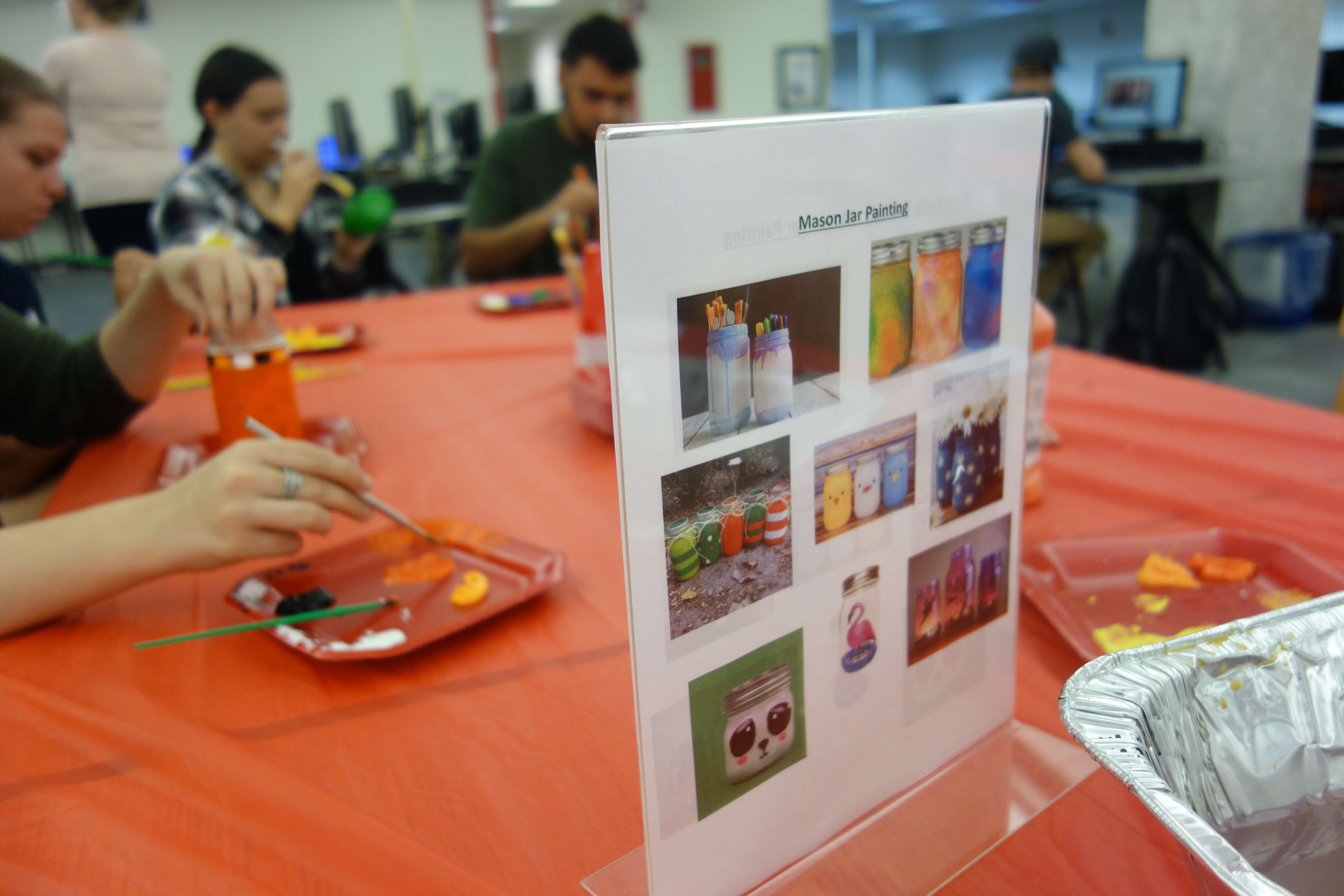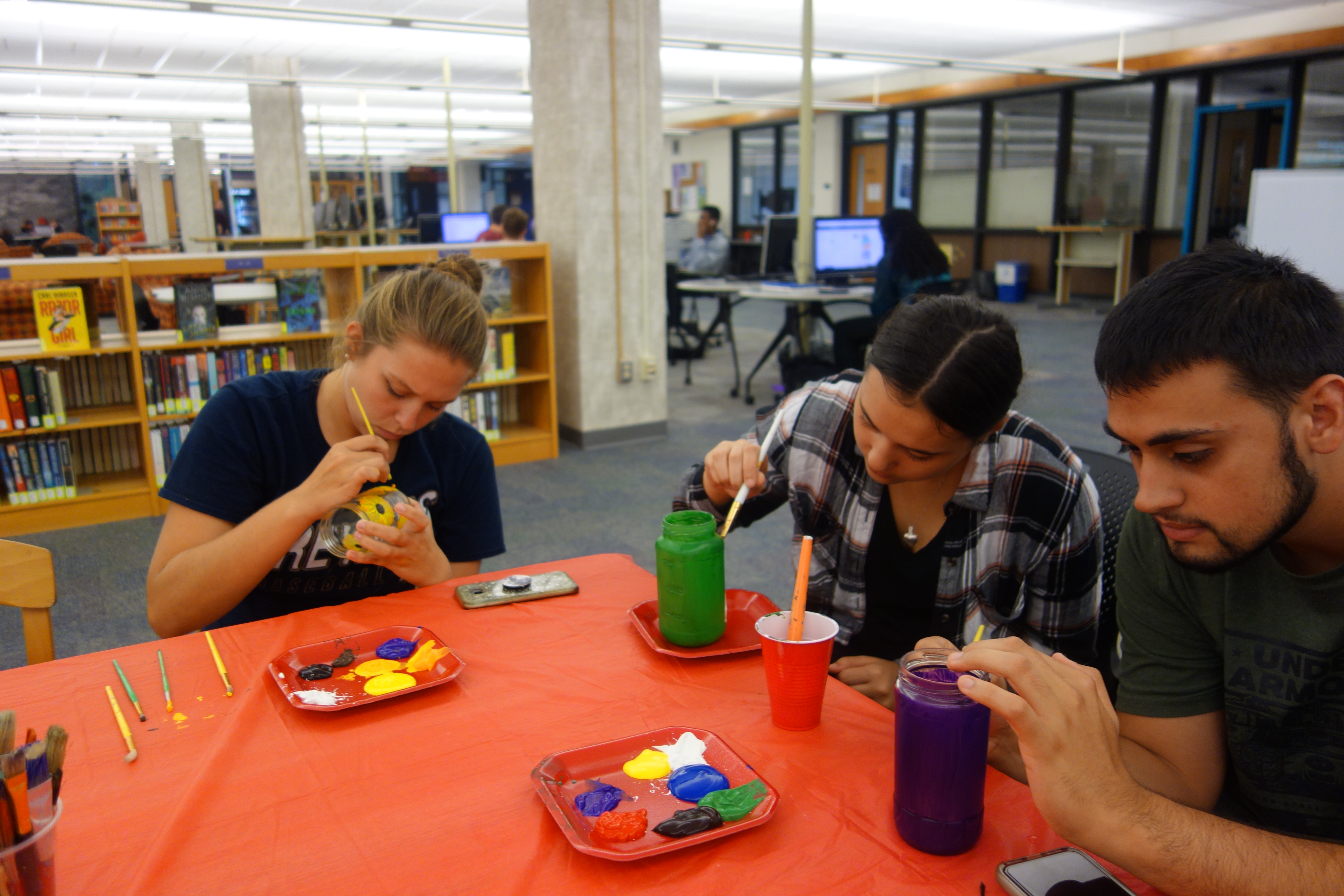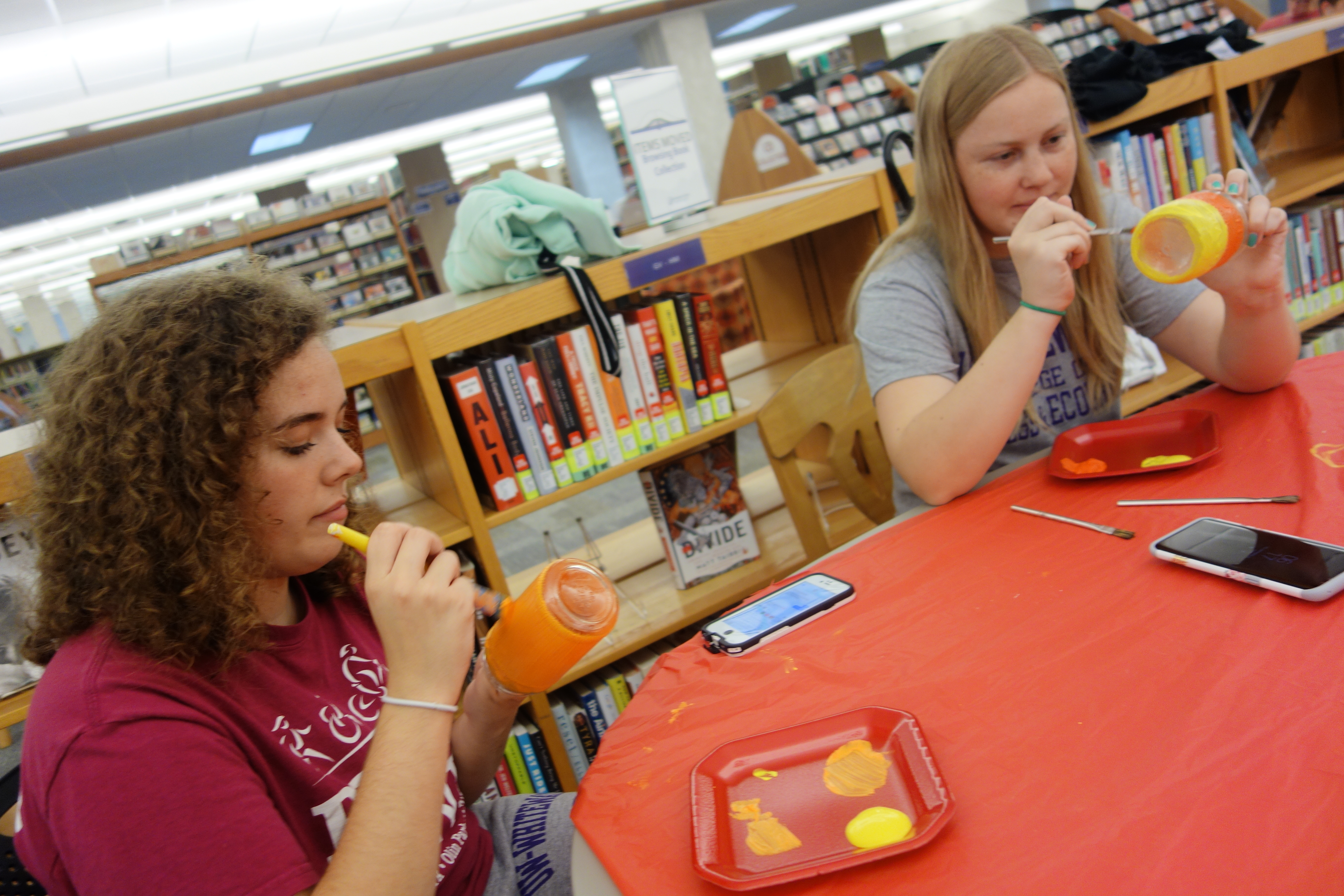 Be sure to join us for future Creativity Tuesday events and keep a look out for all the great Andersen Library events set to come in the future. To ensure you're staying updated and in-the-know follow the Andersen Library on Facebook, Instagram, and Twitter. See you soon!
October 9th: 1- 4 p.m.- Recycled Book Page Craft
November 20th: 1-4 p.m.- Zen Rock Painting