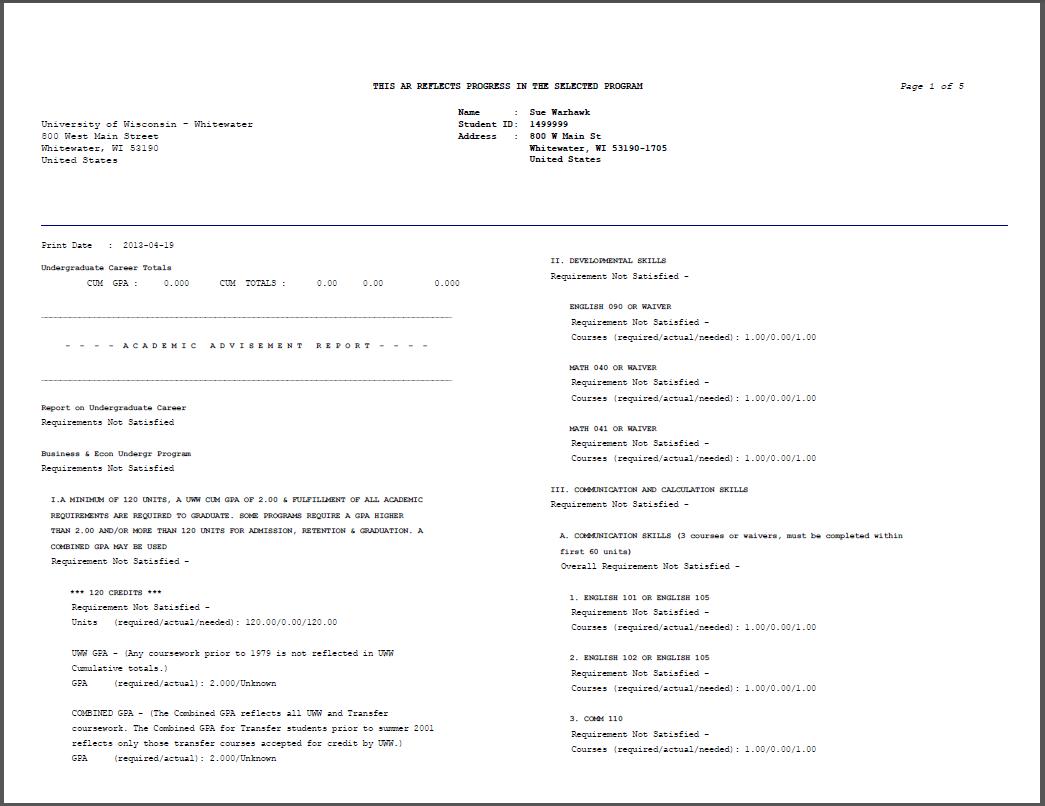 Starting this week, the way you view and print unofficial transcripts through WINS changed slightly:
1. Log into WINS
2. Select Self-Service
3. Select 'Transcript: View Unofficial"  from the menu
4. The button which generates the UNOFFICIAL TRANSCRIPT will now display as "VIEW REPORT"
5. Select "VIEW REPORT" button and the UNOFFICIAL TRANSCRIPT will be generated and displayed as a PDF in your web browser.
Further details and Complete process documentation about unofficial transcripts is available on the Registrar's Office website.