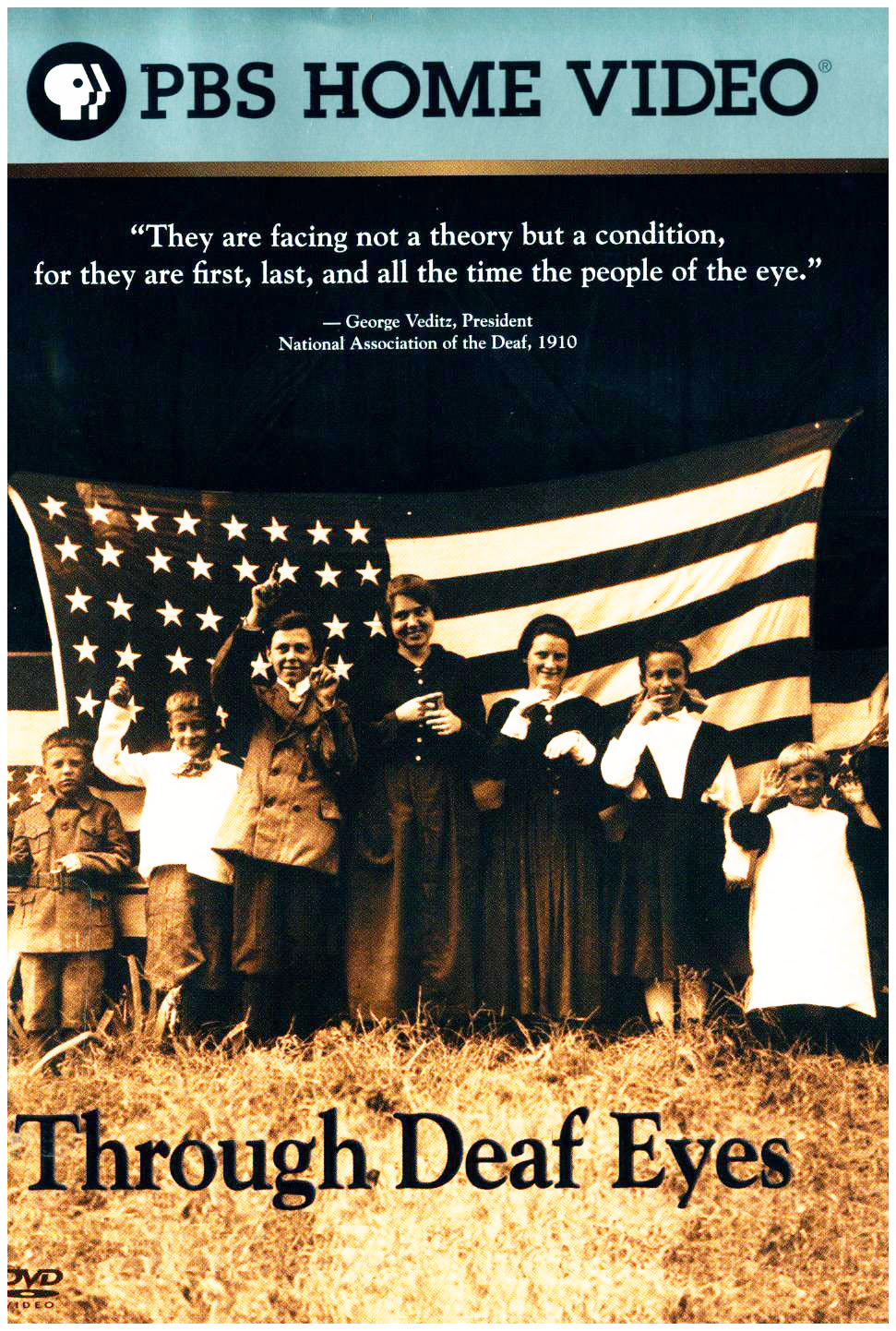 Through Deaf Eyes
Produced by Lawrence R Hott and Diane Garey
HV2530 .T57 2007
New Arrivals Island, 2nd floor
The DVD Through Deaf Eyes is a documentary that encompasses around 200 years of Deaf life in the US, from the time that American Sign Language (ASL) originated to 2007. It shares the perspectives of teachers, historians, and others who are hearing impaired on topics such as signing, oral English, and identity. The documentary explains the difference between the "Deaf" community, people who are part of the cultural-linguistic group who use American Sign Language, and "deaf" people, those with hearing impairments who do not identify as part of that community. The two are not mutually exclusive.
This film is fascinating and enlightening. One if the things I learned was that although every American knows who Alexander Graham Bell is, few know that his mother and wife were deaf. Regarding teaching language to the deaf, Bell was a major proponent of "oralism," which is when language instruction focuses on speaking aloud and lipreading. He even opened a school for the deaf in 1872 where "visible speech" was taught. He didn't approve of sign language. ASL is now the primary language taught in schools for students who are deaf.
The film is primarily a mix of modern interviews and historical images, it also incorporates six lively short documentaries into the whole, which are produced by Deaf media artists and filmmakers. Below is a link to a clip from one of these: CJ Jones – What are You, Hearing?