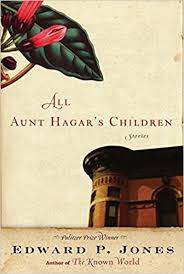 All Aunt Hagar's Children
By Edward P. Jones
PS3560.O4813 A77 2006
New Arrivals Island, 2nd floor
Although not a new book in the world, this is a new book to our library. It is well worth your time if you love short stories, modern American fiction, or narratives where a specific location is almost another character in the story. These stories range across time in order to detail the lives of residents of Washington, D.C. If you are tired of Washington's political drama, then refresh your spirit with these stories about the real citizens of the city and their lives.