Join us!  Andersen Library is hosting a Student Book Club featuring the book Redeployment by Phil Klay. Meetings will be held on Feb. 9, 16, and 23 from 5-6pm. Richard Harris,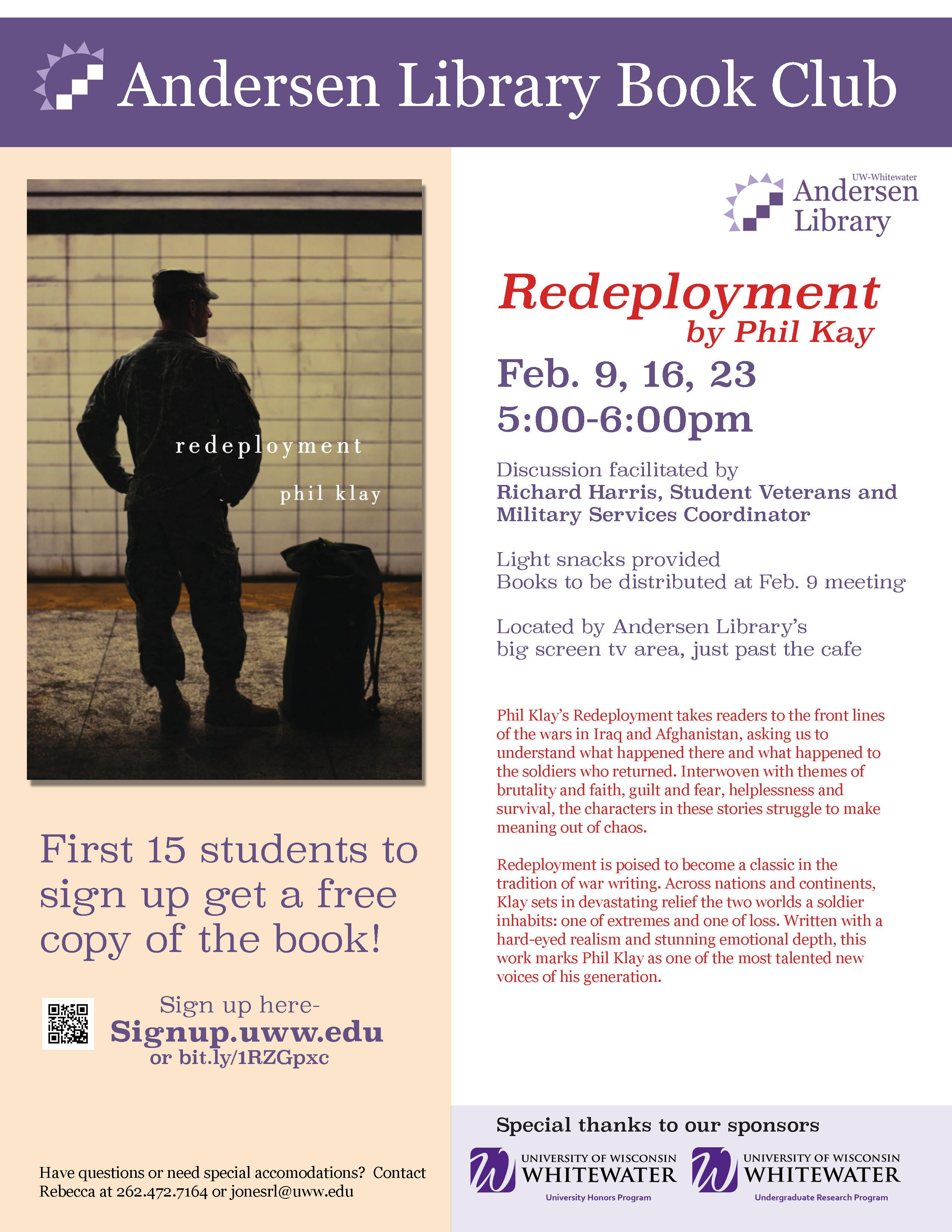 Student Veterans and Military Services Coordinator, will facilitate.  This reading group is low pressure – Can't finish in time? Discuss any way!
Feb. 9 – Books will be dispersed to participants (free copies). Discussion will focus on introducing the book and providing insight into what life is like for student veterans and active service members on campus. Many of our returning soldiers are fighting a war home that's unseen. The enemy is depression, PTSD, Traumatic Brain Injury, suicide and addiction to medication prescribed to treat their physical & psychological wounds.
Feb. 16 – Discussion of the first half of Redeployment by Phil Klay
Feb. 23 – Discussion of the second half of Redeployment by Phil Klay
Light snacks and refreshments will be provided and are sponsored by Undergraduate Research and Honors Programs.
Reserve your place! bit.ly/1RZGpxc
Questions or need special accomodations? Contact Rebecca Jones at 262.472.7164 or jonesrl@uww.edu.