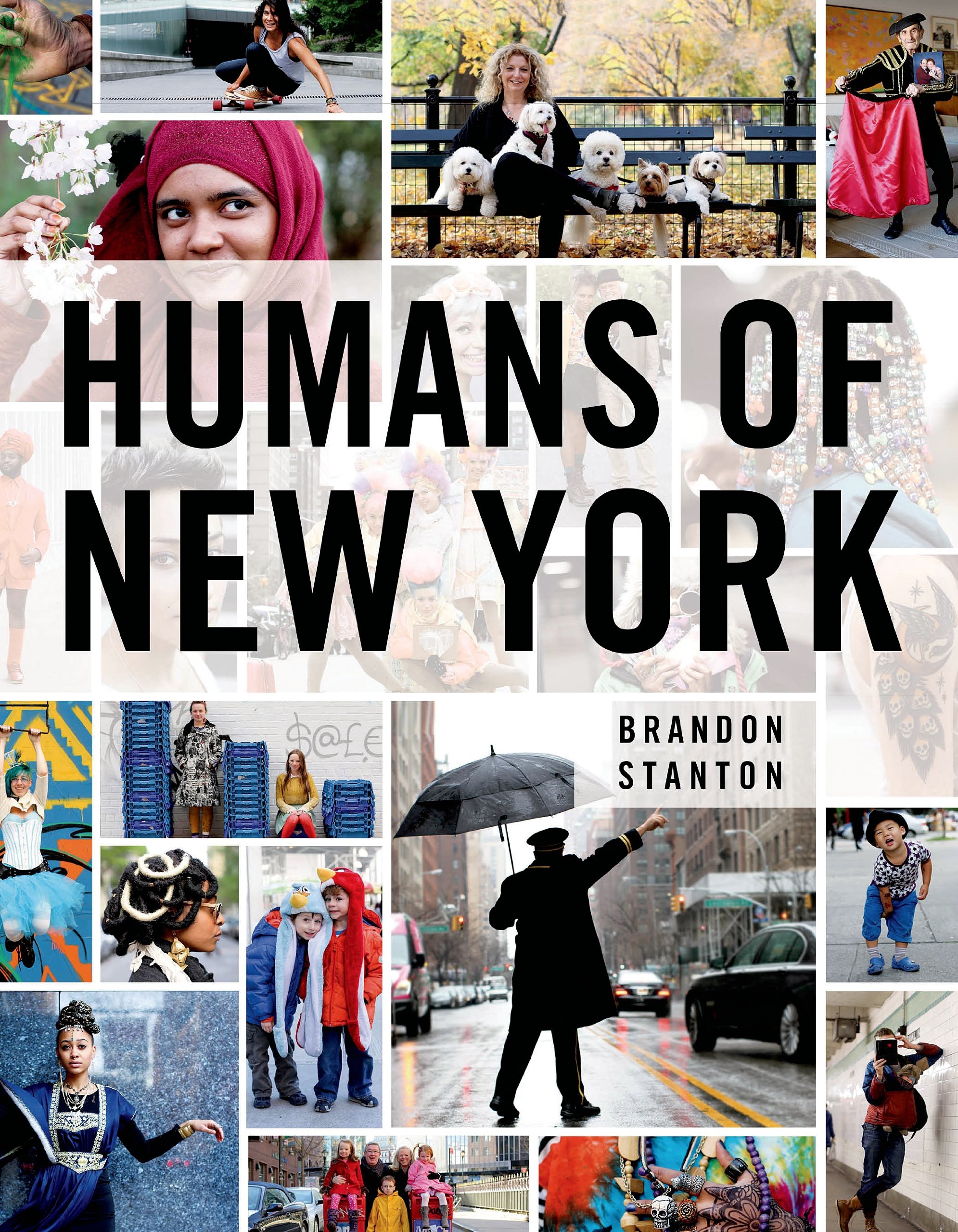 Humans of New York
by Brandon Stanton
F128.37 .S733 2013
New Arrivals, 2nd floor
Let's face it. You already read a ton for your classes. This week, why don't you take a break and enjoy a book that requires next to no reading? Humans of New York, by Brandon Stanton, is full of photographs of New Yorkers, ranging from school children to the homeless and from business people to costumed characters. Some of the photos are accompanied by a short quote from the model, while others simply give the location or a brief explanation of what the reader is seeing. Stanton shows the reader how beautiful diversity is and emphasizes that everyone has a story to tell.
Stanton is a photographer who climbed to fame as his blog, holding the same name as his book, gained popularity. You can see more of his photos by visiting www.humansofnewyork.com.
If you're interested in checking out other art books, try Banksy's Wall and Piece (N6797.B3 W3 2005) or Annie Leibovitz's Dancers: Photographs (GV1785 .A1 L38 1992), available in Andersen Library's Main Collection.