Carrying on with our T3 theme of mobile apps for library resources this week, here are two more apps in addition to the EBSCOhost mobile app I already posted (see this T3 post).
First up, Naxos Music Library has apps for both the iPhone (works on the iPod Touch and iPad as well) and Android. You can stream music from your phone/tablet and take advantage of the library's subscription to this resource even when you are off-campus.

Visit the Naxos Music Library database on a computer (either on- or off-campus).
Make sure you see Welcome University of Wisconsin Whitewater in the upper left of your screen.
Click on Playlists in the middle of the grey bar under the banner at the top of your screen.
Click on Sign Up on the right side of the grey band titled Student/Member Playlists.
Fill in your name, email address, and choose a password. Click Register New Account Now.
Check the email account you used to sign up. Click on the authentication email from Naxos and click on the activation link.
Download the app from either the iTunes Store (iOS) or the Google Play Store (Android).
Open the app and use the same email address and password that you just used to create the Student/Member Playlist on the database's website.
You can now stream music from this database through your mobile device!
SpringerLink, a scholarly journal publisher and database provider similar to EBSCOhost, also has apps for iOS and Android. SpringerLink provides access to many science and social science journals including disciplines such as psychology, mathematics, public health, earth sciences, and education.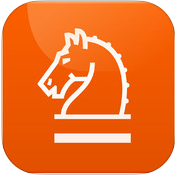 Download the app from either the iTunes Store (iOS) or the Google Play Store (Android).
From anywhere, using any internet connection on your device, you are able to freely access the PDFs of articles in Open Access journals  and read abstracts and previews for all content in any type of journal.
If you are connected to UW-Whitewater's wifi network, you will be able to read and download PDFs of articles from any journal to which we subscribe. (Connect your device to UW-Whitewater's wifi network.)