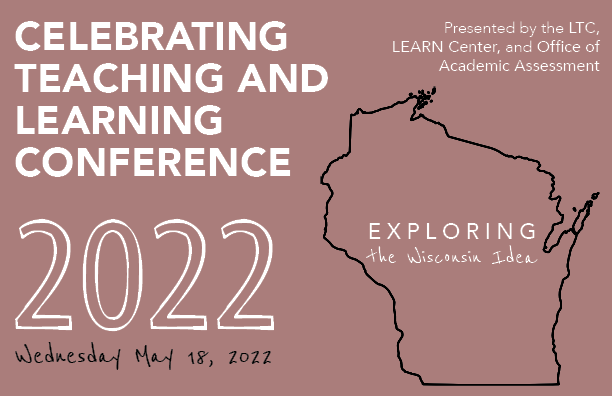 The Celebrating Teaching and Learning Conference will take place on May 18, 2022 from 8:30am-4pm at the University Center.
Our theme this year, "Exploring the Wisconsin Idea," asks participants to reflect on their engagement with the "Wisconsin Idea": the notion that the benefit of higher education should extend beyond the boundaries of a traditional classroom or campus, and reach every corner of our state. Inherent in this broad mission are methods of instruction, research, extended training, and public service designed to educate people and improve the human condition.
Please keep an eye out for more information in the coming weeks for the call for proposals!
If you have any questions about this conference, please contact the Learning Technology Center.