On Tuesday, August 4, Cisco deployed the Webex Meetings 40.8 update. The highlights of this release are listed below. Full release notes are also available.
Music Mode in Meetings and Events. Music mode optimizes the audio processing of the selected microphone source for music. This allows a richer audio experience when transmitting music with the main video benefiting virtual concerts and music lessons. When this mode is disabled, the application will optimize the audio processing for speech. The Music mode icon appears near the top right corner of the client when active.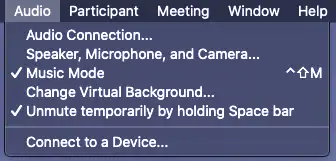 Spacebar Push to Talk. When muted, you can now hold the spacebar down to momentarily unmute. Simply press and hold the spacebar when you want to talk. You'll see an indicator that you are temporarily unmuted. Release the spacebar to go back on to mute.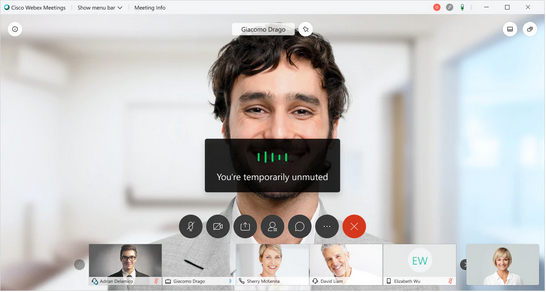 Video Layout Enhancements for the Desktop App. The "Grid View" is now the default when on content is being shared. Your self-view is now shown as part of the other participant videos for a more natural experience. You can still float your self-view if preferred.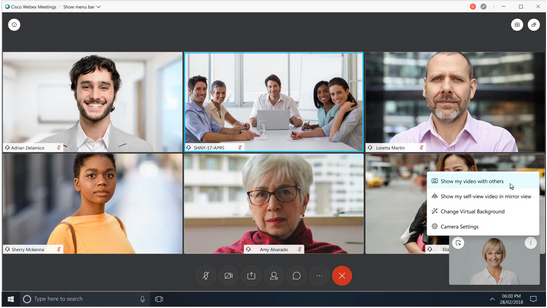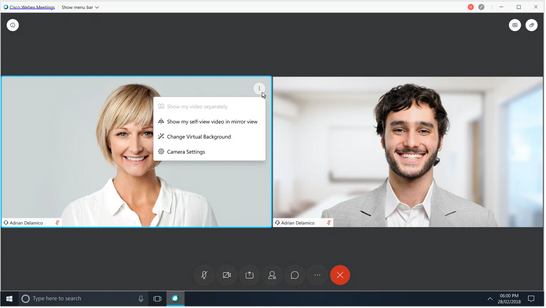 Virtual Backgrounds. On Windows and Mac, users can now select a virtual background. For best results, use images that are 1280 x 720 or larger.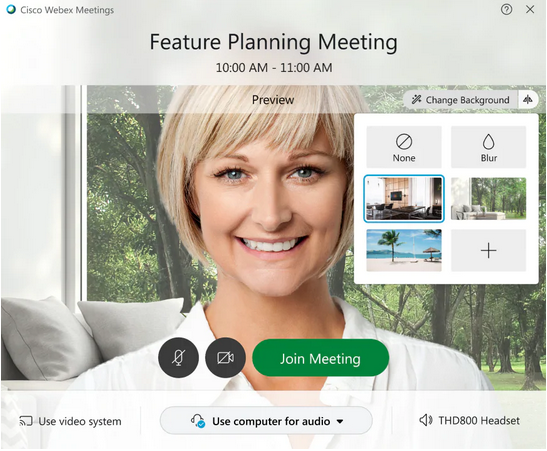 Meeting Audio / Video Improvements. The Speaker, Microphone and Camera settings dialog has been improved to easily allow testing of selected device.
Host Key Removed from Emails. For improved security, the host key will be removed from scheduler emails. The host key will be changed to a link accessible to the configured hosts of the meeting.
VDI Enhancements. Webex now supports dual monitor setup for Windows virtual desktops. Enhancements were also made to deliver the most optimized experience to users of the Virtual Desktop Infrastructure (VDI) client.
Webex Meetings for Android Updates.

Added Virtual and Blur Background Support
Hosts can now start live streaming
Host Mute/Un-Mute Control Improvements
If you have any questions or concerns about this update, please contact the UW-W Learning Technology Center.