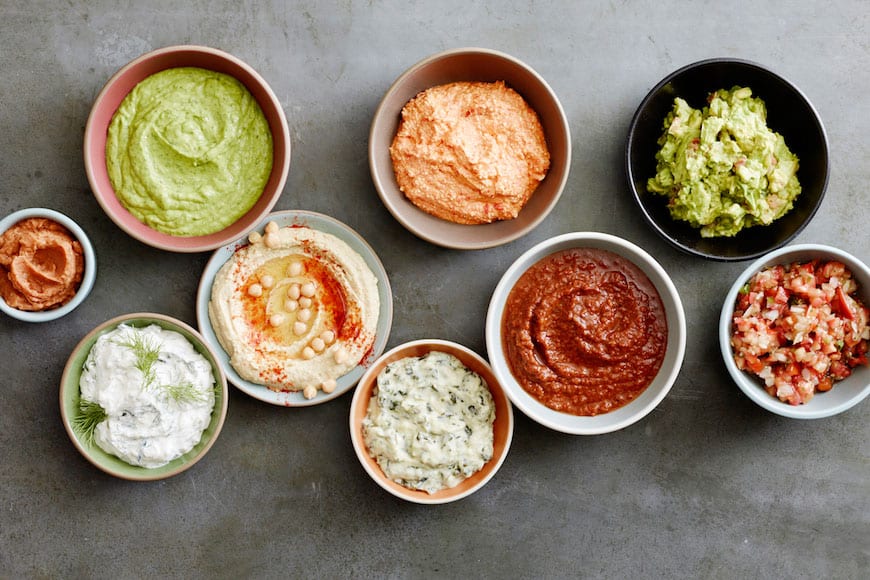 I'm a HUGE dip fan, it's definitely hands down my all time favorite snack! But, sometimes its hard because dips aren't always the healthiest snacks in the world. And if you're like me, once you start eating dip, you can't stop! So, for those of you who are like me or if you just enjoy a good dip every now and then, here are 5 healthy dip recipes for you to try and not feel guilty after accidentally over-indulging: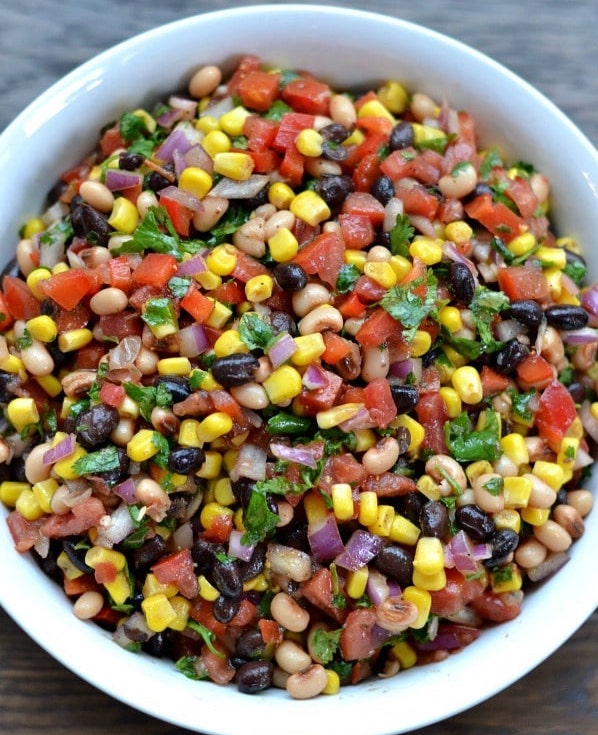 What's better than just plain salsa? Cowboy caviar of course! This very popular, simple dip is made up of a delicious combination of fresh ingredients – black beans, black-eyed peas, corn, tomatoes, cilantro, avocado and more! Not to mention its super easy and will for sure be a hit at your next get together.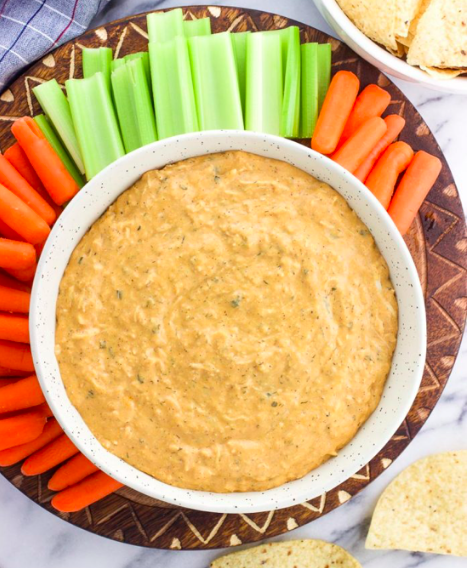 This healthy buffalo chicken dip is a better-for-you version of a party favorite! Creamy and spicy, this easy warm dip is delicious with some corn tortilla chips or even better with some veggies. Buffalo chicken dip isn't known to be healthy, but it sure is delicious! Warm, creamy, cheesy dip is hard to be! But, I promise that all of those yummy things will still apply to this healthy version too.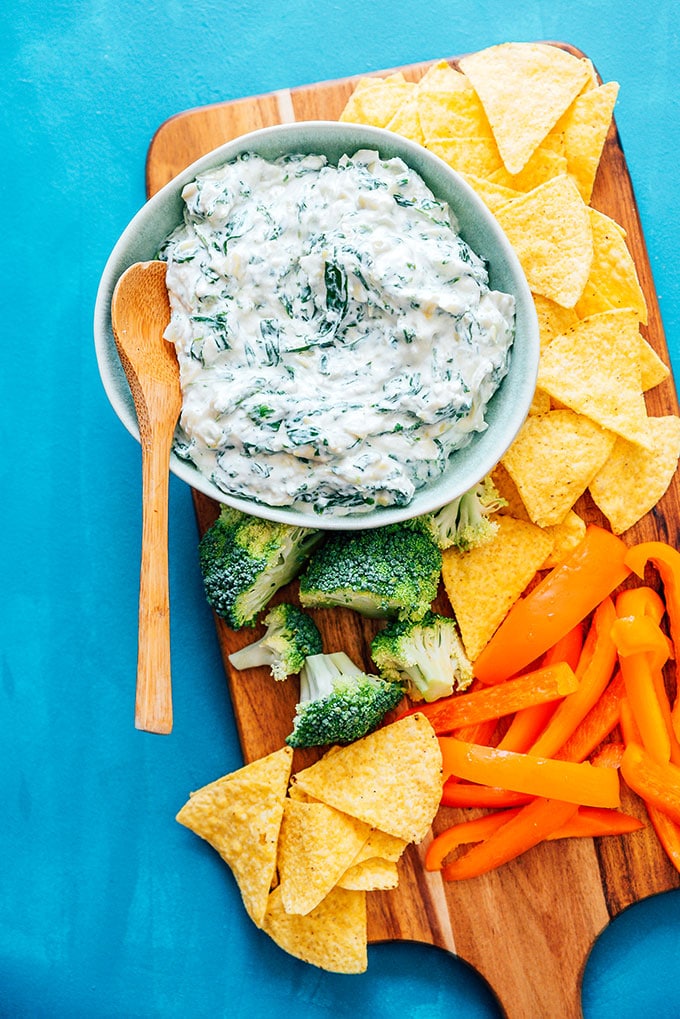 You gotta love a good, warm dish of spinach artichoke dip! It's one of my favorite dips so when I saw a healthier version, I was all over it. This healthy Spinach Artichoke Dip uses Greek yogurt instead of mayonnaise or sour cream, making for a healthier, stovetop version of the classic dip!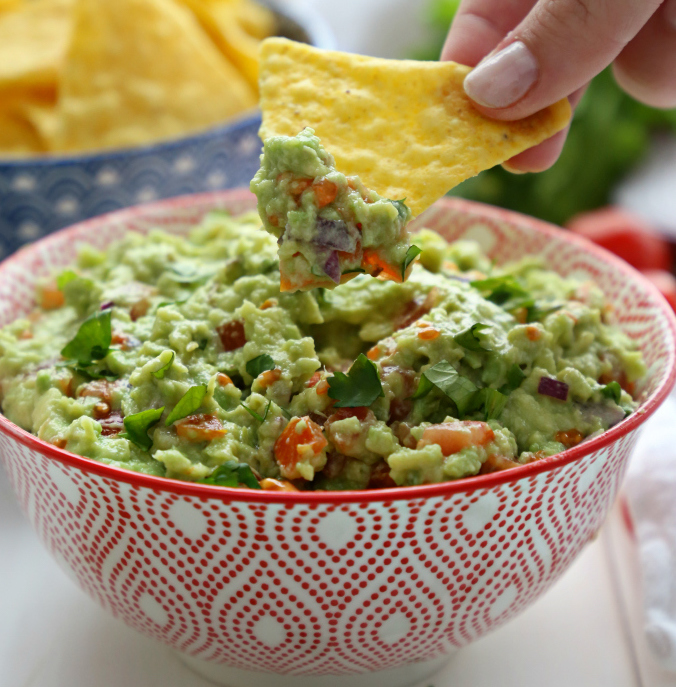 Guac is a classic when it comes to dips, and one that is definitely hard to stop eating once you start! Guacamole is one of the easiest dips to make because it involves so few ingredients. This dip can be enjoyed in a variety of ways like added to dishes like tacos or fajitas, or as a snack with with fresh veggies and tortilla chips!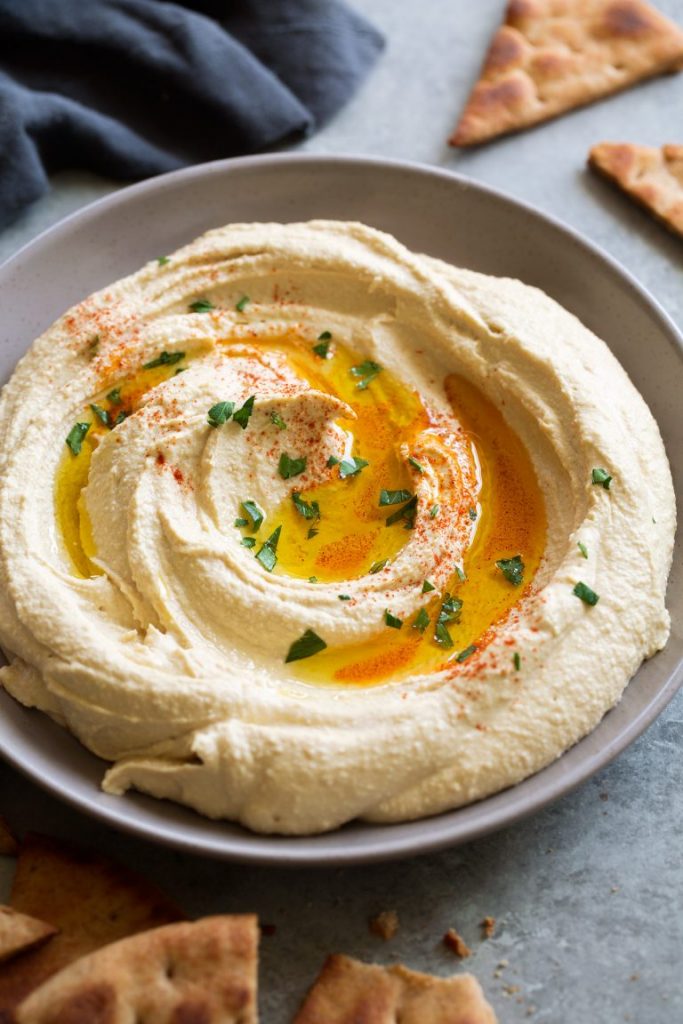 Hummus is one of THE BEST healthy snacks and one of my favorites because its delicious and nutritious! It makes the perfect dip for all your favorite fresh veggies, and it also even makes a delicious spread on sandwiches or wraps. Plus this recipe only takes 10 minute to enjoy some yummy hummus!
Try out these good and good for ya recipes to trade in your old dips for some healthy ones!