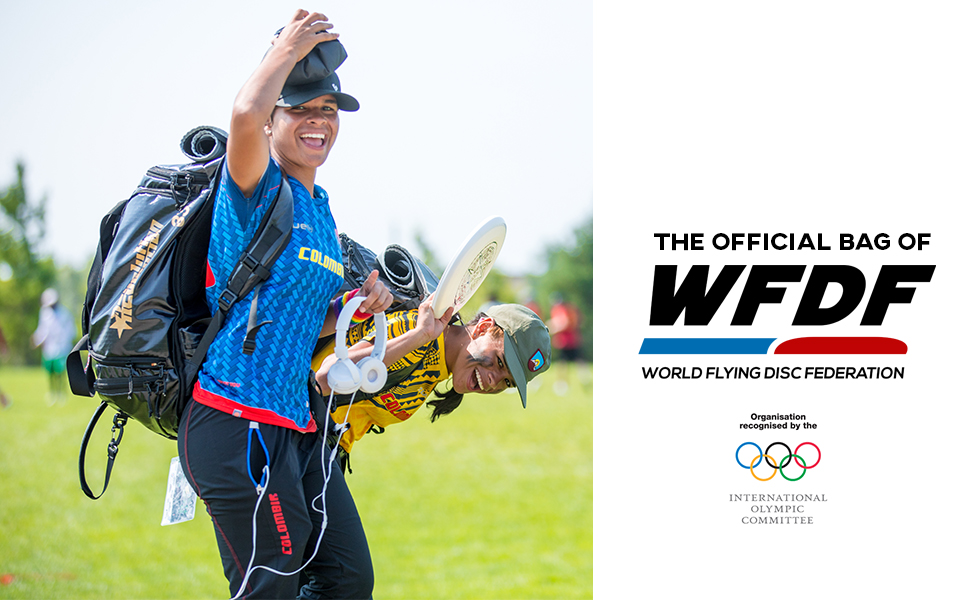 When it comes to ultimate I think a good backpack for a game or long tournament is often overlooked. Some important factors
Water resistant material – in ultimate we often have to play in the rain and nothing is worse than coming back to your bag and phone completely soaked
Cleat compartment – necessary to have a separate compartment to keep stinky cleats away from the rest of your things
Ample storage space – ultimate is a weird sport where you need plenty of things on the sidelines in-between games, a light and a dark jersey, snacks, water, extra cleats, gloves, etc.
While I have tried a few different bags in my ultimate career, there are two that are the most common and loved by many players. First is any size of the Patagonia black hole duffels. These backpacks have plenty of storage, are water resistant and have both backpack straps and a shoulder strap for multiple different options for carrying. The only downside of this bag is the fact that it only features one big pocket, so all the stink is not separated.
The next and best ultimate bag in my opinion is The Greatest Ultimate Bag. This bag is similar to the Patagonia bag with some slightly different features, which are all upgrades. This bag comes in multiple sizes, and has the two different straps for multiple ways to carry. The differences here are what is important. First The Greatest bag has multiple pockets, one on the bottom for stinking clothes and two on the sides for your phone, keys, snacks, etc. Below I posted a picture depicting all of the great features this bag has.