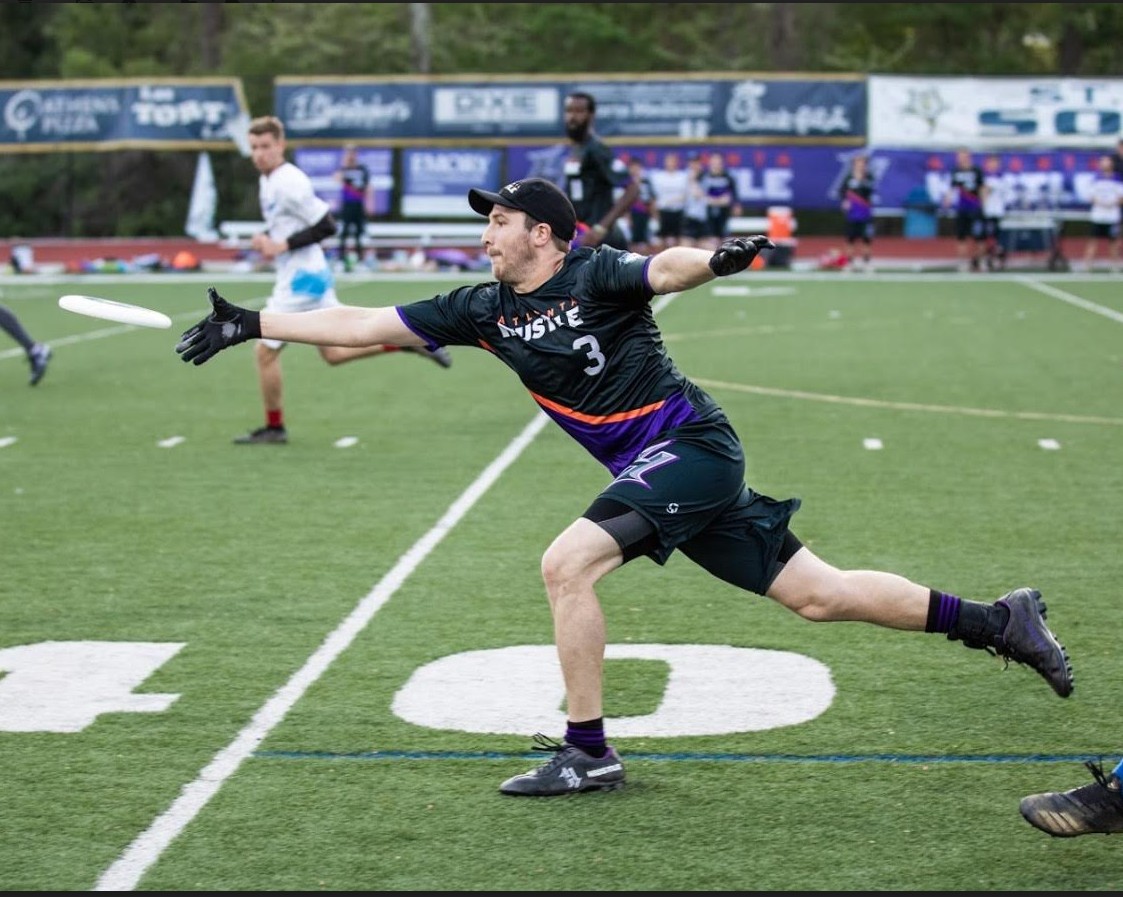 What Should I Buy? Ultimate Gloves
With the first Flatball blog, I will be taking time to go over an important product review for the sport of ultimate which is gloves. I will be going over the three most popular glove brands in ultimate; Friction, Layout & Mint then giving my personal preference of which is going to give you the best advantage on the field.
The first and most popular brand in ultimate would be Friction gloves. Friction claims that they will improve both your throwing and catching by offering great no matter the condition. They say that they are also more durable than their competitors with reinforced thickness that won't give away after laying out. From my personal testing of these gloves, I would say that most of what they say is true, the use of the friction created from the rubber of the gloves and the plastic of the disc makes for a very grippy and more natural feel than something like football gloves which are sticky. That being said, the one problem I have with friction gloves would be the fact that after a few weeks the grip seems to wear away and the gloves are no longer that special. Personally I want my gloves to last me at the very least a full season but friction gloves do not last nearly as long as they should. In my opinion these gloves are not the buy since they do not last the test of time. Learn more about Friction's ultimate gloves here at www.frictiongloves.com.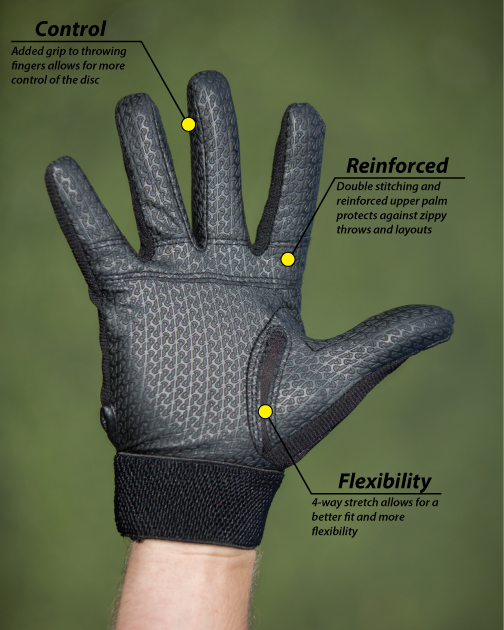 The next brand I will be talking about is Layout gloves. Layout gloves are the official gloves of the American Ultimate Disc League and every AUDL player receives a free pair that makes them widely used by majority of professional players that do wear gloves. Layout claims you will "never drop a pass with the high level of grip and added confidence," they also claim that you will improve both throwing and catching due to how their 'Ultimate Grip'. As for my opinion of these gloves, they initially remind me of football wide receiver gloves. They are way more sticky than friction gloves and though they make catching easier, I think they make throwing a challenge. It becomes harder to find the correct release point on the disc with just how grippy and sticky they are. After a few weeks they had a similar problem as friction gloves and they seemed to lose some of their grip, but I think it actually helped instead of hurting Layout's gloves. Due to their high level of stick and grip, the loss of some of this actually ended up leaving the gloves with a more natural and manageable feeling than when they are brand new. The biggest problem that Layout has would be their durability, I have had countless teammates layout and then have holes in their gloves. I, personally have not had any problems with the durability of Layout gloves but it is important to note that some players may encounter problem. Find out more about the Layout gloves at www.layoutultimate.com.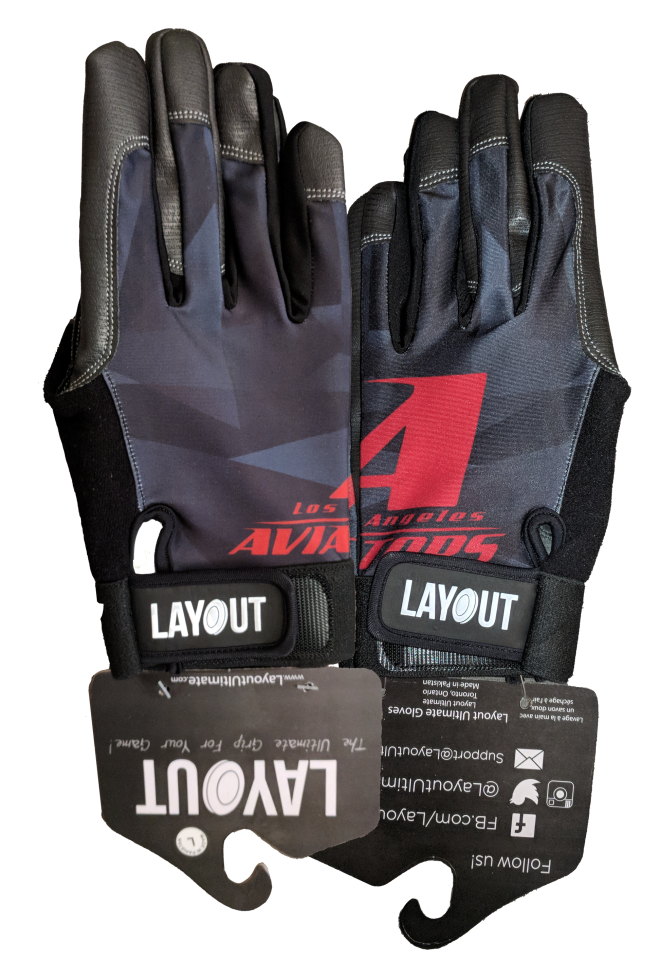 Last but not least, though the least popular of the three is Mint gloves. Mint gloves claim to be cutter gloves, meaning their grip is for catching and not throwing. Mint gloves have two distinct design differences from the gloves above that I believe make them stand out. The first is that on their gloves they have a small strip of padding right where the rim of the disc will usually smack into your palm which you can see pictured below. Some people claim that these make the gloves feel less natural but I personally think it soften the blows of some of the discs coming in a little too fast. The second thing is the cut of these gloves, they do not go over your wrist like the other two gloves which allows for a little more mobility when using your wrist for the longest of hucks. Also unlike the other two gloves, I felt that the grip and feel of these gloves did not change after weeks of testing which I loved, there was no adjustment period and nothing to get used to. On top of the fact that nothing changed in the grip, I felt that these gloves felt the most natural on my hands and I forgot I was even wearing gloves. It is for these reasons that I believe Mint gloves are the absolute best gloves for anyone trying to elevate their throwing and catching game. More on Mint gloves at ww.mintultimate.com.