No Bake Peanut Butter Protein Bars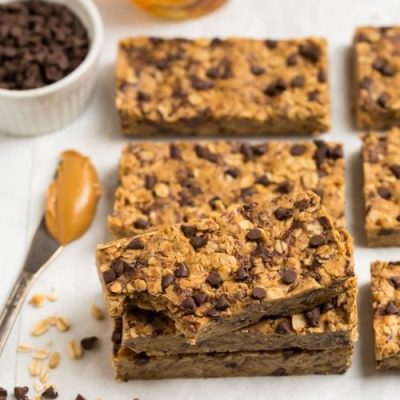 Sick of drinking the same old protein shake? When my roommates and I get back from the gym, we grab the protein powder and milk and drink it as fast as we can. But, what if there's a better way to get that protein in your day without having to dread it? THERE IS! I found this great recipe that can incorporate your protein powder and other sources all in one; peanut butter protein bars. It has every source of protein you need, all in one place. Not only are they good for you, they are easy to make and easy to grab and go. Everything a college student needs to be successful during the day!
3/4 cup peanut butter, creamy or chunky
1/3 cup honey
2 tablespoons coconut oil, melted
2 cups rolled oats
1/2 cup vanilla protein powder
1/4 teaspoon ground cinnamon
1/4 teaspoon salt
1/3 cup mini chocolate chips
In a large bowl, combine peanut butter, honey, coconut oil and oats. In a separate small bowl, combine protein powder, ground cinnamon, salt and chocolate chips. When each are mixed, combine the 2 bowls. In an 8×8 pan, line with parchment paper or spray with cooking spray. Place mixture into pan and press down until it is evenly spread. Place in fridge for about an hour for everything to combine and harden into bars. Once everything is cooled and ready, cut and enjoy!!
---
---