Chicken Tacos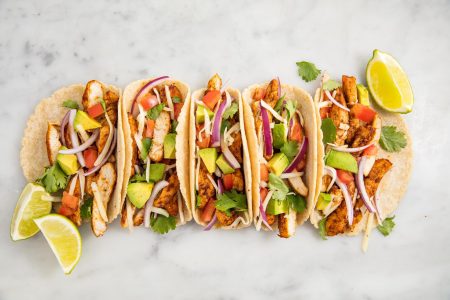 Put down the boring ham and cheese sandwich, grilled cheese, and peanut butter sandwiches. Spice up your lunch routine during the week with something super easy and delicious, chicken tacos! You can make it in large batches to make it last the entire week! Different spices, sauces, and cheeses can change it up every time.
1/2 pound chicken breasts
2 tablespoons lime juice
1 tablespoon chili powder
Flour tortillas
Corn
Salsa
Sour Cream
Shredded Cheese
Shredded Lettuce
In a small pan, fry up the chicken breasts and shred apart. In a bowl, combine the shredded chicken, lime juice and chili powder. Once contents are made, place tortillas on plate and fill with whatever you would like! Completely up to interpretation, enjoy!!
---
---