After losing 5 straight, the Milwaukee Bucks have bounced back this season in promising ways with 4 straight victories at home. While their wins are all against teams under .500 in winning percentage, they have won each one very convincely.
While they somewhat struggled on offense against the Thunder, they were able to play stellar defense and held the Thunder to only 85 points. After that, the Bucks have scored no less than 128 point in their past three games, with Giannis Antetokounmpo dominating with scoring in each contest. He was had solid help from Khris Middleton, who scored 32 in the win against the Sacremento Kings and 31 against the Pelicans. The win streak has come at a crucial time and has changed the momentum of the season, with Milwaukee standing 3rd in the East.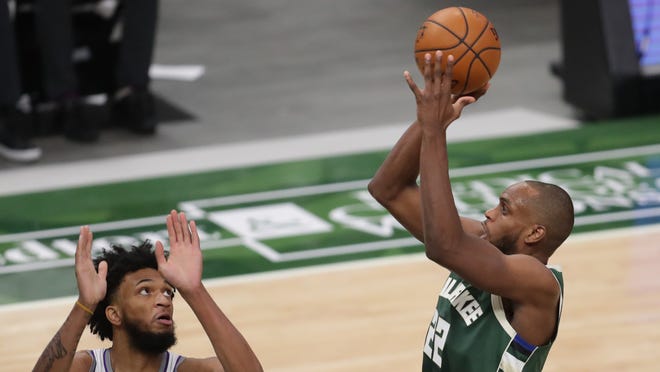 With the Bucks 3rd in the East with a record of 18-13, they are only two games back from the Sixers who are in 1st in the east. With a few more wins, they are looking at the first seed going into the All-Star break, which could give them the momentum they need to get to the playoffs.
The Bucks have matchups against tougher oppenents this week with them playing the Clippers, Denver Nuggets, and the Grizzlies who are fueled on good, young, talent. This week should be a true test of either their win streak was a fluke or reality.