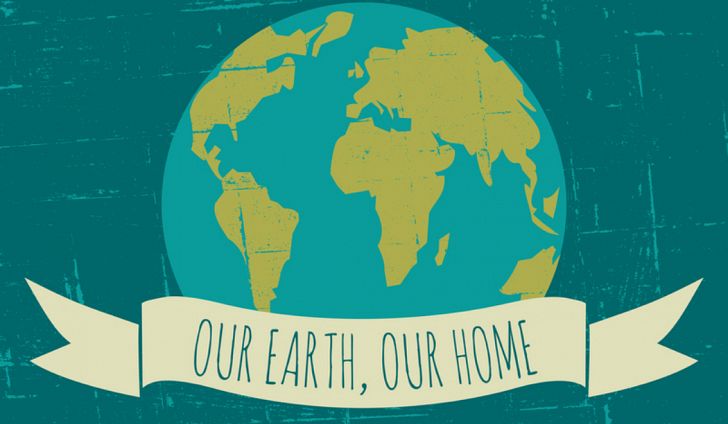 Welcome to my new category of posts, Throwback Thursdays! Here I will be looking back on notable moments in the history of environmentalism. With Earth Day approaching, I thought I would discuss how this wonderful day came to be.
Earth Day, April 22nd, is the anniversary of the birth of the modern environmental movement in 1970.
At the time, Americans were burning through leaded gas like it was their job. Large corporations expelled smoke and sludge without any consideration of the environmental consequences. In fact, the word "environment" was hardly seen or talked about anywhere.
The idea for Earth Day came to be when founder Gaylord Nelson, a senator from Wisconsin, witnessed the devastating effects of a massive oil spill in Santa Barbara, California (1969). Becoming inspired by the student anti-war movement, Nelson believed that environmental protection could be forced onto the national political agenda with that same kind of energy. He announced his idea for a "national teach-in on the environment" to the national media; ultimately building a staff of 85 people to promote events across the country. April 22 was selected as the date, falling in between spring break and final exams for students.
On April 22, 1970, history unraveled itself as 20 million Americans took to the streets to call for a healthy and sustainable environment in massive coast-to-coast rallies. Thousands of colleges organized protests against the destruction of the environment, banding together with the groups that had already been protesting oil spills, pollution, sewage, deforestation, wildlife extinction, etc.
By the end of the year, the very first Earth Day had led to the formation of the United States Environmental Protection Agency as well as the passage of the Clean Air, Clean Water, and Endangered Species Acts.
By 1990, Earth Day had went global, extending to 200 million people in 141 countries and making environmental issues aware to the world. In 1995, President Bill Clinton awarded Senator Nelson the Presidential Medal of Freedom-the highest honor given to civilians of the United States.
Today, Earth Day is celebrated by more than a billion people every year, and 2020 will mark the 50th anniversary of its birth.
As the devastating effects of climate change become more evident each passing day, I urge you to be a part of this year's Earth Day. A quick search online will give you endless ideas of how to participate in this very special day. 🙂