The Power of Produce (PoP) Club is now at the Whitewater City Market on Tuesdays from 4-7 PM. This event may be new to Whitewater, but it is actually common at many markets around the United States!  The PoP Club works to encourage families to attend the farmers market each week and empowers young shoppers to make their own nutritious food choices.  Did you know? People are more likely to eat their fruits and vegetables when they attend the farmers market.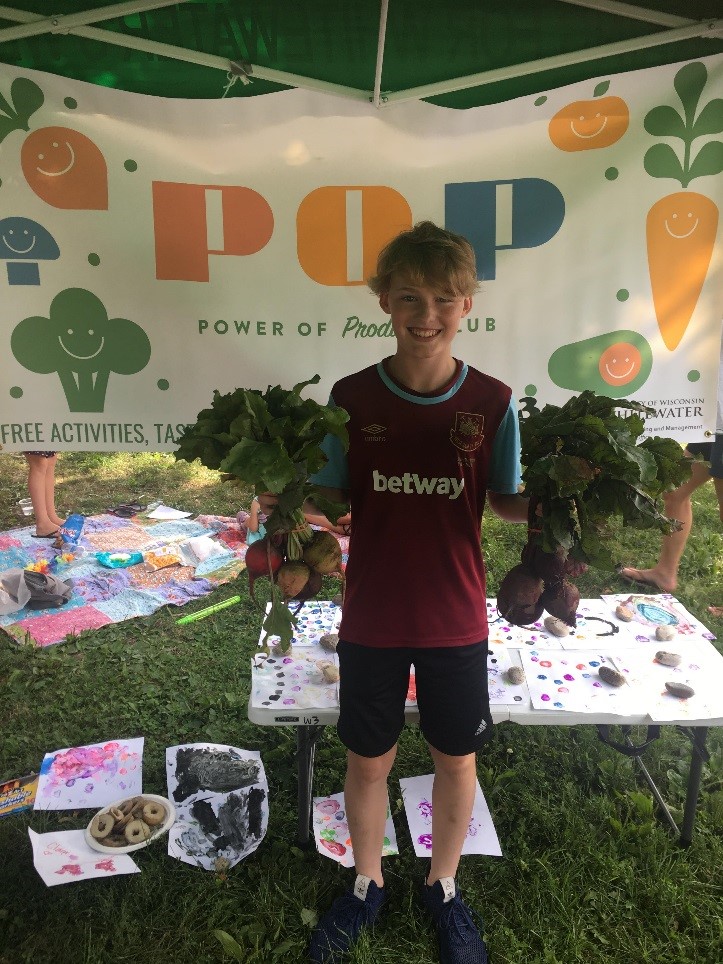 The Power of Produce Club is for kids ages 4-12 (registration is required).  For each market they attend, PoP Club members receive one free coupon that allows them to purchase $3 of their own fruits and vegetables.  Who doesn't want fresh, tasty, local produce?
What's the best way to learn about the benefits of fresh fruits and vegetables? With fun hands-on activities!  Along with receiving coupons every week that the children visit, they also get to participate in free learning activities.  Some activities include: learning plant parts, planting a seed, decorating a garden rock, and painting with produce! The final two PoP Club dates at the Whitewater City Market are Tuesday, August 7th and Tuesday, August 14th where children can look forward to using the PoP photo booth and making thank you cards for their favorite farmers. For more information, visit our Facebook event page.