Our televisions have been graced once again with the presence of Kim Zolciak Biermann and her large amount of children. The season 8 premiere of Don't Be Tardy came in not one, but TWO installments! Tracy kept everyone on their feet, Kim is still a control freak, and Kroy is just along for the ride.
The first episode of the premiere starts off with a run down of what the family has been up to. Brielle moved back home after staying in her downtown Atlanta apartment only 12 times, Ariana is off to college after this summer, and "The Littles" are still running around like nothing matters. We quickly find out that the Biermann bunch is off on a five-week road trip in only one RV. Kim, being her controlling self, has to make sure that each person has 40 outfits. That's one outfit a day for 40 days for nine people. In her quest to make sure the 360 outfits make it on board (along with nine wigs, 40 bottles of wine and other excessive amounts of alcohol), the family had to rent a small semi truck in order to make sure everyone had all of their belongings. Oh! And can we talk about how Kroy made Kim her own custom wig stand in order for all of her wigs to make it on the RV? That's the kind of love I'm looking for. After the sage cleansing of the vehicle, they are finally ready to hit the road in their quest to see the landmarks of the United States of America.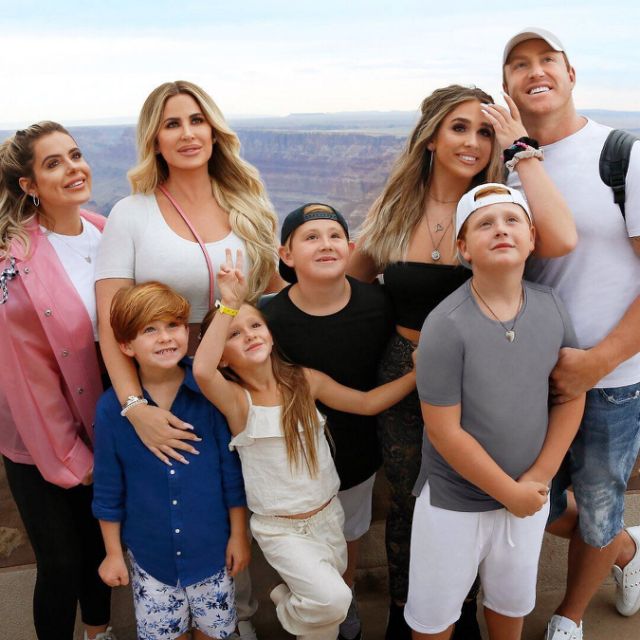 In the second episode of the season premiere, the bunch is in Nashville, finding goodies and stressing out about the next leg of the RV ride. In this episode we find out that Chef Bloom has a CHILD???? Honey, I thought it was a joke! When Kim said Tracy had a kid, I thought it was going to be a dog or something, not a full-blown human baby!! When did this happen, why didn't I know about it, and who is Kannon's other mom?
Another thing we got to see in episode two was just how serious Kim's gambling addiction is. She made Kroy stop at a casino on their way out of Nashville, where Kroy gave her a subtle 15 minutes to get her aggression out on the slots. "Mom gambles a lot" was a phrase the littles said in their interviews. With the 15 minute time crunch, Kim went over by seven minutes and spent $400.
Lift your red solo cup to honor Kim's sanity on this five-week adventure. One RV, eight people and only 40 bottles of wine? Good luck, Kim!