On Milwaukee 4/14 day the Brewer's ended the game with a win! This is exciting after they have had a rough start against the Chicago Cubs. They ended up winning the series against the Baltimore Orioles after the Cubs series. Right now the Brewers record is 4 wins and 3 loses. The score of last night's game on 4/14 ended up being Milwaukee Brewers 5 and the St. Louis Cardinals 1. The Brewers had a total of nine hits and the Cardinals had a total of five. The Brewers did end up having two errors. The Brewers had a good start to the game with getting at least one run in the first three innings. They play another game tonight against the Cardinals at 7:10 pm for the second game of the series.
Below is a picture of Omar Narvaez the catcher for the Brewers from the game last night.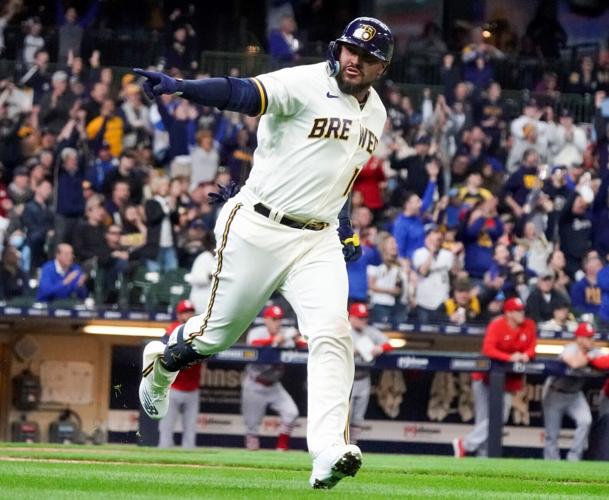 I will be going to the game this evening and I hope that they can pull off another win. I am looking forward to going to my first game of the season. I wish the weather was a little bit nicer though so I could enjoy tailgating before the game. It will still be a lot of fun though being able to go and watch the game. Maybe it will start to warm up soon and fans will be able to tailgate with nice weather. I know that is one thing I am really looking forward to doing this summer.