Some of the librarians have been learning about closed captioning and subtitles lately (there's a difference, after all. One usually provides text cues to non-speech audio).
Well, a colleague on campus forwarded an online newsletter that included a link to the video below, which takes a humorous look at speech recognition-generated captions. Enjoy.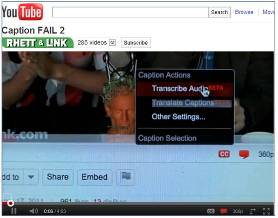 There's information about adding automatic captions to YouTube videos, provided by Google and YouTube.