To celebrate the Hubble Space Telescope's millionth measurement logged on July 4th (and I'd say just to celebrate the beauty of the images it has provided us too), Daniel Pendick, a science writer at NASA's Goddard Space Flight Center, produced this video that sets images from the telescope to music, provided via New Scientist: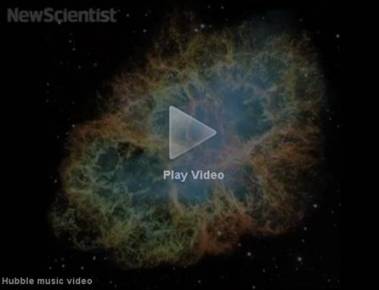 Visit the HubbleSite to learn more about the telescope and its millionth measurement taken "during a search for water in an exoplanet's atmosphere 1,000 light-years away," and explore its image gallery (or even select one for your desktop!).
You can search HALcat (Harold Andersen Library's catalog) for more about the Hubble telescope or astronomy in general, or search article databases to find articles such as "Creation of the Hubble Space Telescope" (Experimental Astronomy, Aug. 2009, Vol. 25, Issue 1-3, pp. 261-272). Please ask a librarian for assistance with finding materials.

The University Library is a federal depository with many federal, state, local, and international documents on a variety of current and relevant issues available to you in print, microfiche, CD-ROM, and electronically. Come check out your government at the University Library!