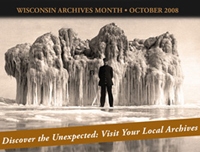 October is Archives Month, sponsored by the Wisconsin Historical Records Advisory Board and the Wisconsin Historical Society. The 2008 theme is "Discover the Unexpected: Visit Your Local Archives."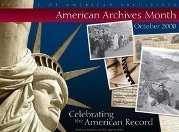 It's sponsored nationally by the Society of American Archivists. The UW-Madison student chapter's Archives Month 2008 blog describes an archival repository in Wisconsin each weekday to "make the public aware of the wide array of historical materials that are available to them, whether for scholarly research, genealogical study, or just for fun."
Your University Library is one of these repositories!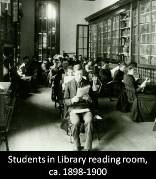 As part of the Area Research Center network in the state, we are responsible for records for Jefferson County, Rock County, and Walworth County. People from all over contact us to research local history or their genealogies (looking for naturalization papers and other information about ancestors who immigrated to these counties). In addition, the University Library maintains the University Archives, which contains such items as photos, records of many types including personnel files and scrapbooks, newspaper clippings, and even hats. The Library also houses past issues of the Royal Purple and The Minneiska (the campus yearbook, published through 1991).
If you'd like to explore the archival resources available to you, contact the Area Research Center/Archives staff at (262) 472-5520 or email archives@uww.edu. This Archives office within University Library is open Monday-Friday 9am-5pm.