Are you done, or almost done? Do you need to relieve some stress?? Well, cruising the web pages of College Library at UW-Madison alerted me to this stress-reliever:
Enjoy Virtual Bubblewrap! For extra fun, check the box for "Manic Mode!"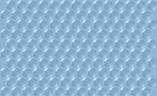 The College Library page has some other options, including making a virtual flower, if you are looking for more online stress-relieving options.