I LOVE Italian food, so I'm excited to announce that on Tuesday, March 15, there will be a discussion of Italian food and culture AND an Italian cooking demonstration in Andersen Library! Audience members not only get to help prepare the food, they get to eat it!!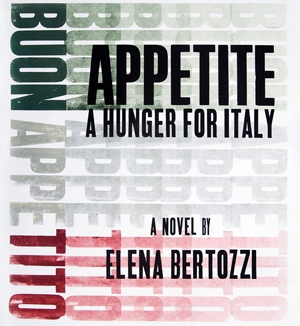 Book talk & cooking demo:
Appetite: A Hunger for Italy
by Elena Bertozzi, Department of Communication
3:30 pm, Tuesday, March 15, 2011
Andersen Library, Main Floor
Join Professor Bertozzi on a culinary journey through Italy as she talks about the cuisine and culture of the Piemonte region. Following the talk, she invites attendees to help prepare, cook and eat ravioli made from a recipe in the book.
Books will be available for sale throughout the event, with signed copies available after the cooking demonstration.
If you have a disability and desire accommodations, please advise us as early as possible. Requests are confidential. Contact Rebecca Schaller at schaLLerrL22@uww.edu for further information.
If you just can't wait until March 15 to get information on Italian cooking, the Library has books for you! In the online catalog, a Subject Browse on the phrase Cookery Italian yields books such as Carmine's Family-Style Cookbook: More than 100 Classic Italian Dishes to Make at Home, available in the Browsing Books collection at TX723 .R543 2008. Some of our Italian cookbooks can currently be viewed in the display case directly outside the entrance to Andersen Library. Want to check out a book on display? Just ask at the Circulation Desk!