UW-Whitewater Archives and Area Research Center has a created a self-guided campus history tour for the Homecoming 2023 festivities. Several campus tours will be offered on Friday, October 27 and Saturday, October 28 — see the full schedule here. If those times don't work for you or if you are interested in exploring around campus at your own pace on your own time, check out this self-guided tour!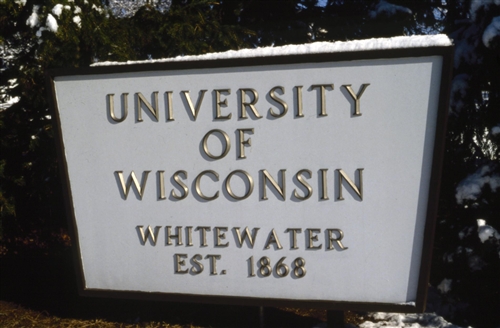 Instructions to join the self-guided UW-W Campus History Tour:
Download the Goosechase app at: https://www.goosechase.com/download/
Open the app and choose 'Play as Guest'
Enter the following code to join the tour: 6XZ4V6
Create a team — no matter if you are planning to tour campus as a group or solo, you will need to create a team in order to officially join the tour.
Start the tour!

Once you have joined the tour, you will see what is called the 'mission list.' Each mission will provide you with information about a person or place on campus. You will encounter three kinds of 'missions' – GPS, Photo, and Text. The GPS missions require you to be near the location to complete it. Photo and text missions will ask you to either take a photo or write a response to complete the mission. We hope you'd like to participate, but you can read the 'missions' to learn more about campus history and move on without completing the missions.
To complete the mission — select the 'Do This Mission' button. This is where you will be asked to check in your location, take a photo, or write a response. Once you've completed the mission, it will disappear from your mission list. If you would like to just read the missions without completing them, you do not need to select 'Do This Mission' but instead use the top left arrow to return to the mission list. If you do not complete the missions, they will not disappear and remain in the mission list.
We hope you learn something from this self-guided tour and enjoy reminiscing about your days here on campus!