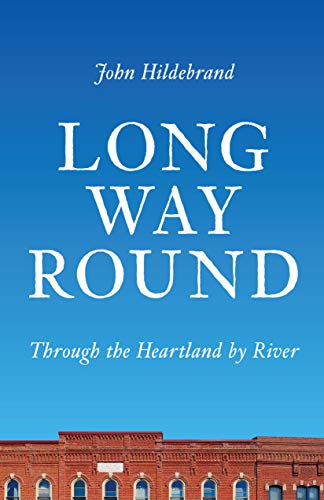 John Hildebrand is an award wining writer who earned his M.F.A at the University of Alaska. Specializing in nonfiction, American Literature and short stories, Hildebrand has made moves in creating a profile dedicated to writing, nature and the histories of rural America — a background that suits him perfectly for this re-discovery of his native state, Wisconsin.
In his recent book, Long Way Round: Through the Heartland by River, Hildebrand takes us with him on his journey through Wisconsin by water and by history. His journey goes through rivers and sacred lands, through the importance of food and through connecting with people while gaining a deeper appreciation for water. Here are a few samples:
"I have taken myself on the Round River with the same purpose behind those meandering drives, to remember where I live. Almost everyday supplied a good reason or two—people, the towns, the land itself—but it was a river that tied those reasons together like a bow."
"They were different rivers, eight in all, but after a while they blurred into one continuous stream… a great river that flows forwards and backwards… and carried me… as it steadily brought me home."
To learn more about John Hildebrand, check out his bio page from where he works in the English department at our sister UW institution, UW-Eau Claire.
This review is written by LaDae'meona McDowell, reference student worker at Andersen Library.
Long Way Round: Through the Heartland by River
by John Hildebrand
New Arrivals Island, 2nd Floor
F586.2 H55 2019