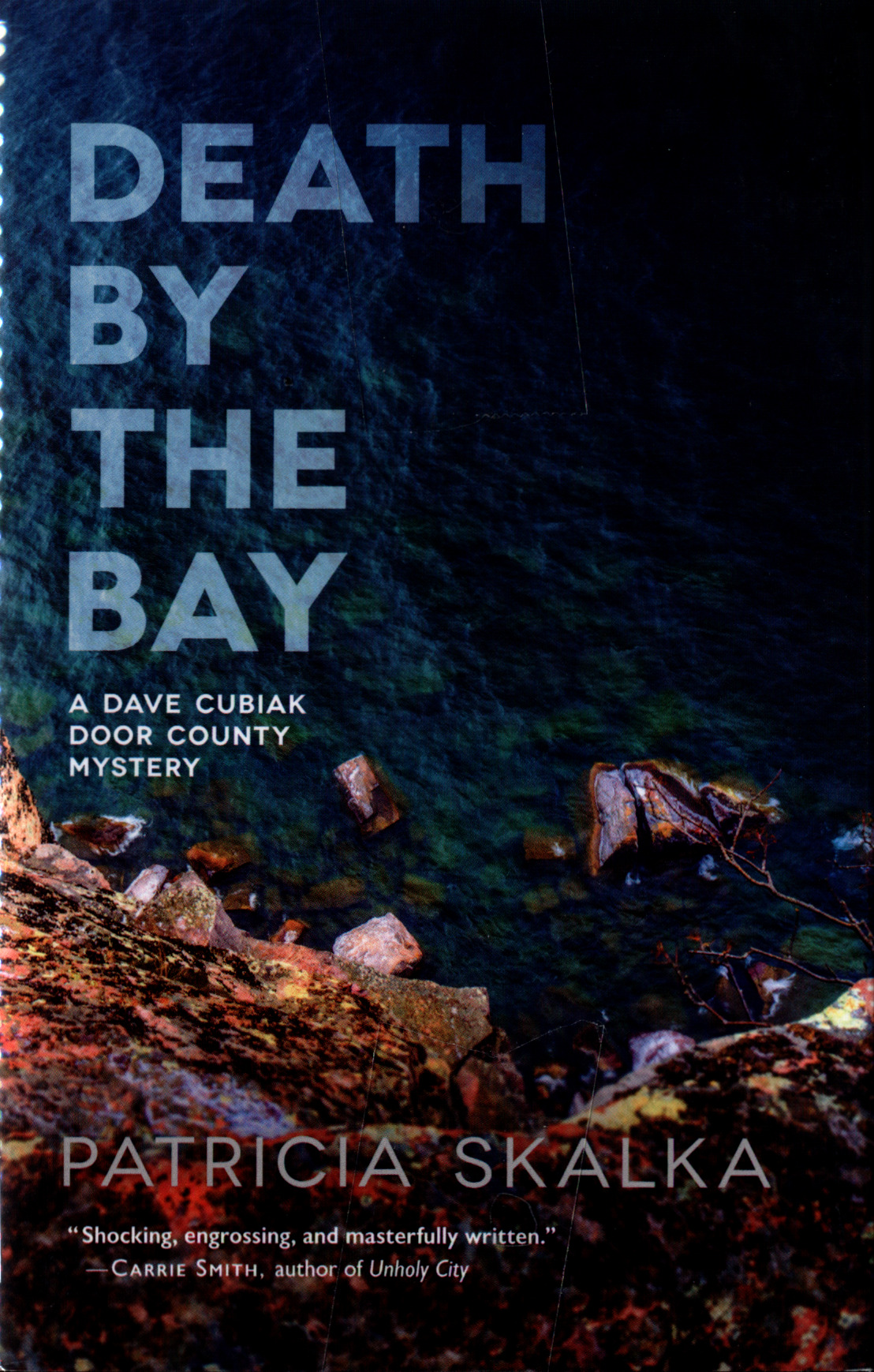 Death by the Bay: A Dave Cubiak Door County Mystery
by Patricia Skalka
New Arrivals Island, 2nd Floor
PS3619.K34 D38 2019
Death by the Bay is the fifth book in mystery writer Patricia Skalka's Dave Cubiak series, which began in 2014. She spends much of her time in Door County so is able to lend authentic local flavor to her fiction. She also lives in Chicago. Fiction is Skalka's most recent life path, which follows a career in nonfiction in which she was a Staff Writer for Reader's Digest, freelancer, ghost writer, writing instructor.
This novel was inspired by real events in Skalka's family's past. In this novel, sheriff Dave Cubiak investigates a series of suspicious deaths in Door County, starting with the death of Dr. Melk, founder of the mysterious Institute for Progressive Medicine, just a few yards from where Cubiak is waiting on retired coroner Bathard to arrive for lunch. Filled with a bevvy of unique characters with a penchant for prevarication, this mystery is sure to please.
Should you prefer to start with the first book and read them all, you will be delighted to learn that we have the full series here at UW-Whitewater's Andersen Library. They are currently on the New Arrivals Island, but will be in the Main Collection in a few weeks.
Death Stalks Door County (2014) – PS3619.K34 D43 2014
Death at Gills Rock (2015) – PS3619.K34 D37 2015
Death in Cold Water (2016) – PS3619.K34 D39 2016
Death Rides the Ferry (2018) – PS3619.K34 D426 2018
Death by the Bay (2019) – PS3619.K34 D38 2019