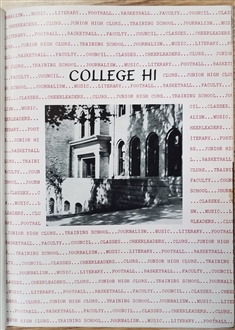 Whitewater College High School Yearbooks, 1940-1942
Archives & Area Research Center, 1st Floor

From the very beginning of the Whitewater Normal School (now UW-Whitewater) until the 1960s, the college offered a training or laboratory school for local children, kindergarten through eighth grade, where student teachers could practice. From 1915 to 1959, a high school program was also offered.
Recently, three volumes of the Whitewater College High School yearbook were donated to the Archives. Like the University yearbook, the high school yearbooks were also titled The Minneiska. The College High yearbooks, while thinner in size, document many of the same events and organizations, including class photos and activities.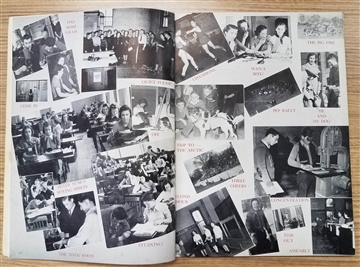 These books provide a unique look at what it was like to be a high school student on a college campus. Stop by the Archives & Area Research Center to view these items and learn more about the history of the training schools on campus.