This post is written by Hanna Srour, Reference Desk Student Assistant.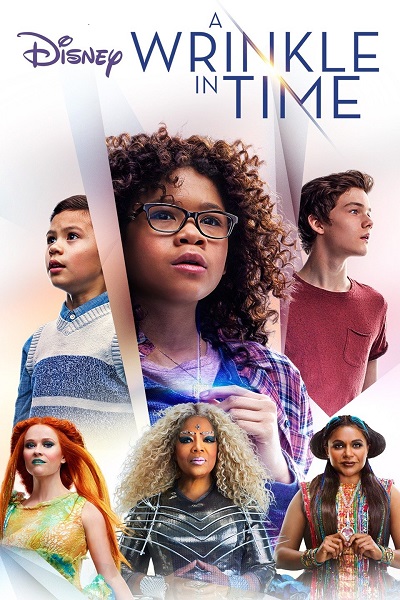 A Wrinkle in Time
directed by Ava DuVernay
New Arrivals Island, 2nd Floor
Browsing dvd Wri
Andersen Library has more than just books! The 2018 movie A Wrinkle in Time, based on the popular 1962 science fiction novel by Madeleine L'Engle, is an extraordinary tale about a girl named Meg and her younger brother Charles and their quest to reunite their family with the help of such characters as Mrs. Whatsit, Mrs. Who, and Mrs. Which. Relative to other book-to-movie adaptations, this film adaptation did a very good job of staying true to the original story.

Storm Reid did phenomenally well with the part of Meg Murry. I am always amazed at the remarkable abilities of child actors, and this film was no exception. With other such household names as Chris Pine, Reese Witherspoon, and Oprah Winfrey, this film is a great choice if you are looking for a relatively lighthearted movie to watch with loved ones or alone.