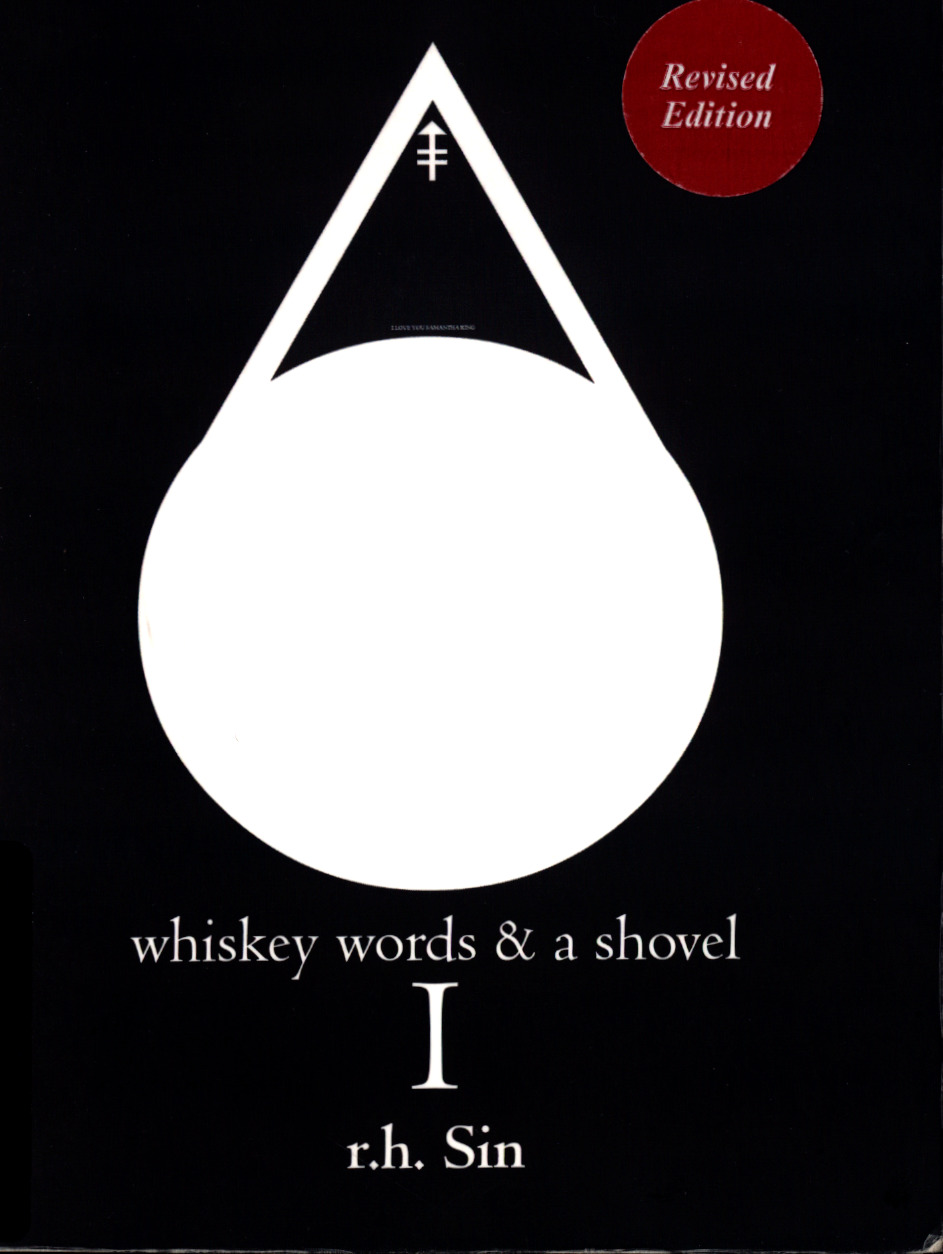 whiskey words & a shovel
by Author r. h. Sin
New Arrivals Island, 2nd Floor
PS3619.I56674 W5 2016
This well-received book of poetry is the first in a trilogy. The Andersen Library owns all three books in the Main Collection under the same call number shown here. Borrow them and get cozy with r.h. Sin.
This first volume was originally self-published in 2015, but was picked up by Andrews McMeel Publishing and updated the next year. The publisher states, this book "is about reclaiming your power on the path to a healthy relationship. It is a testament to choosing to love yourself, even if it means heartbreak." All the poems are dedicated to Sin's muse, and now wife, Samantha King Holmes.
Primarily short, perhaps a result of frequently writing and posting tweets, Sins' poetry is visceral and emotional. It packs a definite punch. If you love his words and want to see what he's doing now, check out his latest posts on social media. Should you wish to wear his words, he has had them emblazoned on clothing.
Want to read more about r.h. Sin? Check out The Life of an Instagram Poet in the online New Yorker.