This week marks the beginning of what could prove to be a hallmark of library services offered by the Andersen Library. 'Study N' Style' is a unique, highly interactive study table to which students are aligned with a resource they may not have access to, while having a welcoming space to study. During 'Study N' Style', stylist from Hip Hop Stylez–a barbershop in nearby Beloit–come to offer grooming services to students, as they study and tend to their academic goals. Quite similar to helping students with their cover letters, or gifting them professional attire through a clothes-drive, aligning students with a grooming service could also nudge them a bit closer to that idealized professional encounter.
The idea behind 'Study N' Style' is to grant students a space that is totally theirs–characterized by enjoyment and necessity! This initiative is the product of a partnership between the Andersen Library and Student, Diversity, Engagement and Success (SDES). In addition to the aforementioned resources, students are also met with snacks and refreshments, great scene-setting music, and a 'Study N' Break' area–typically featuring a craft activity they can perform while waiting to be serviced after completing their studies. To cap off the experience, students are asked to sign their names onto the 'Study N' Style' member-board. We want students to know that this is their event and their space (all 40 of them that attended)!
Check out some photos from Monday's session: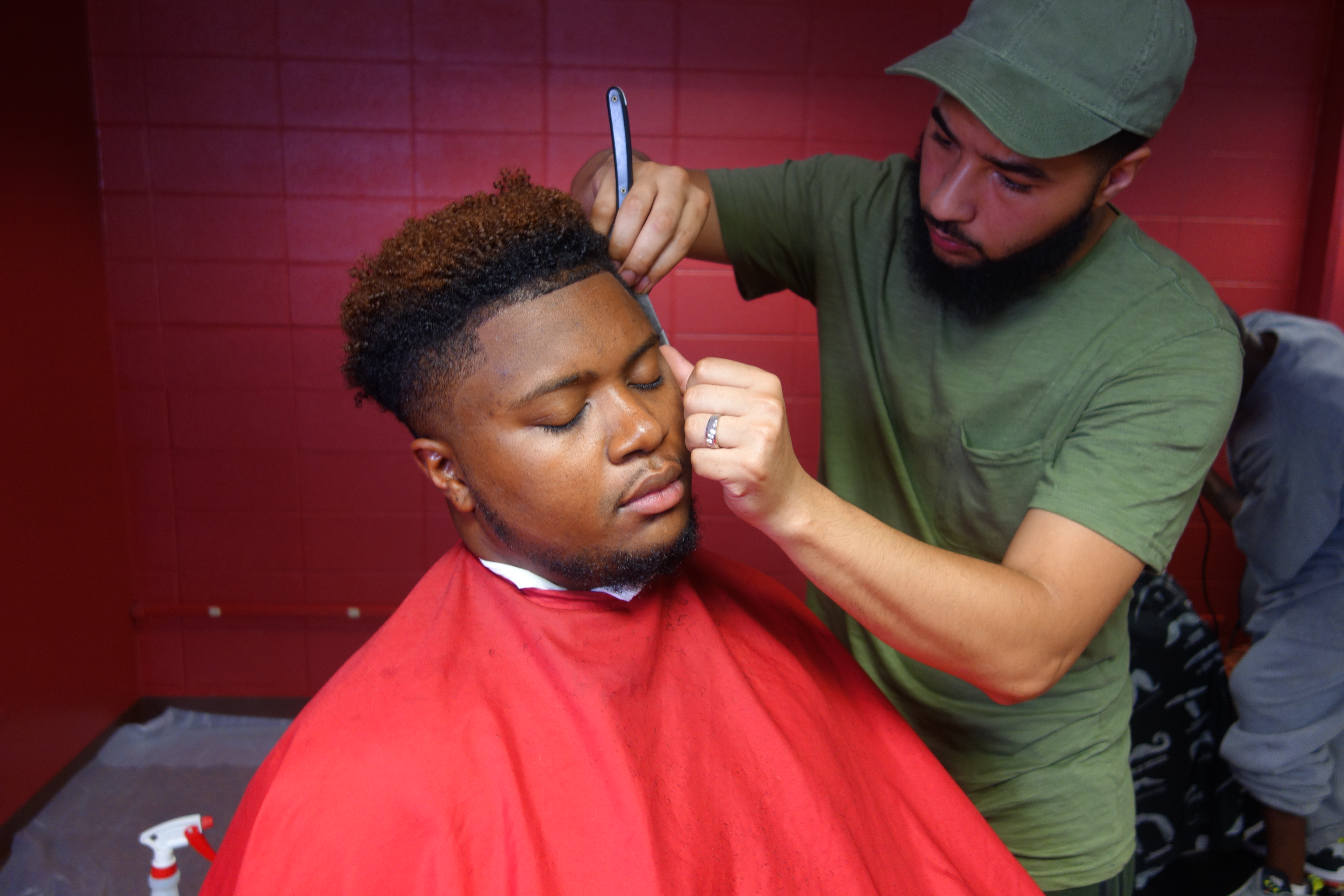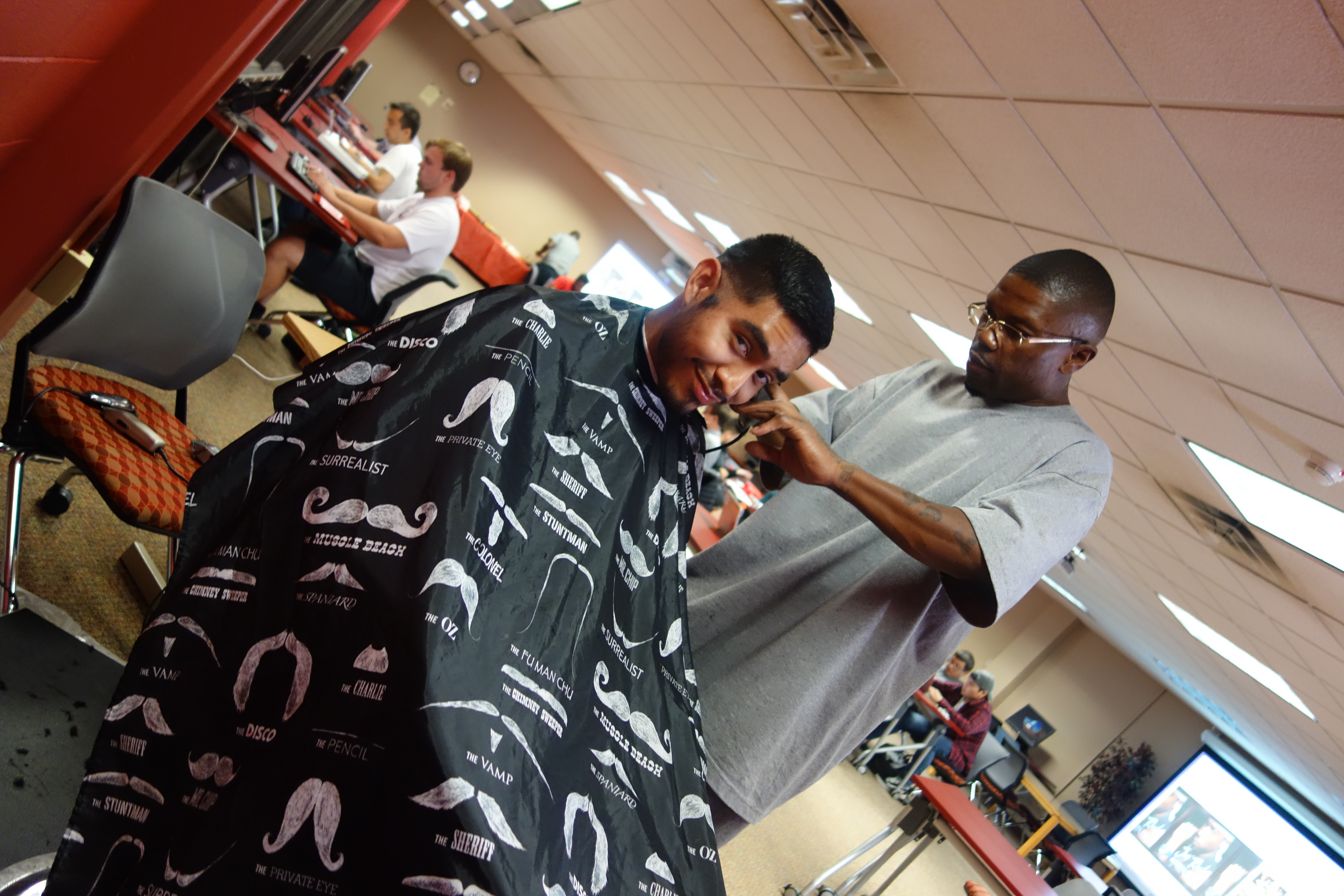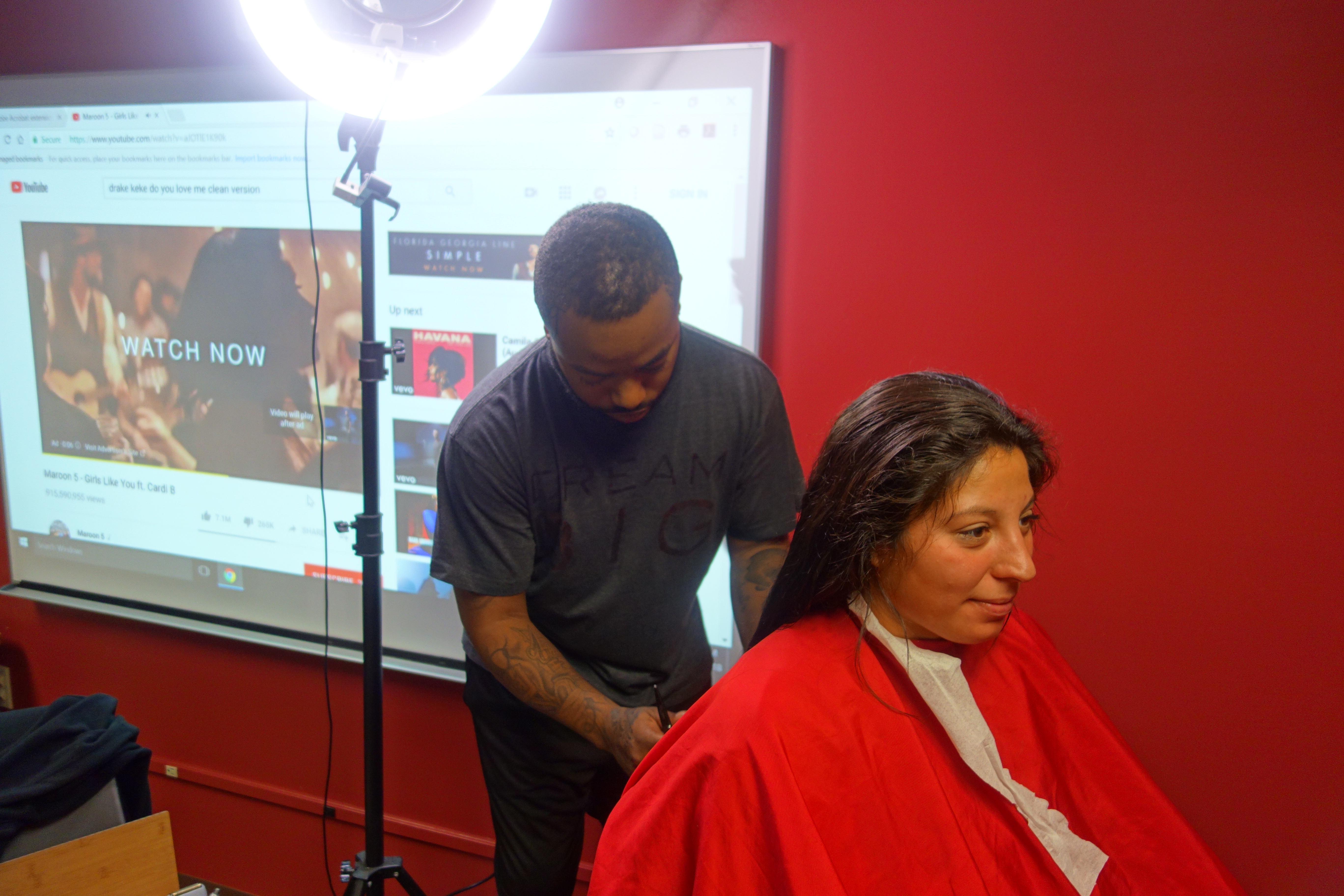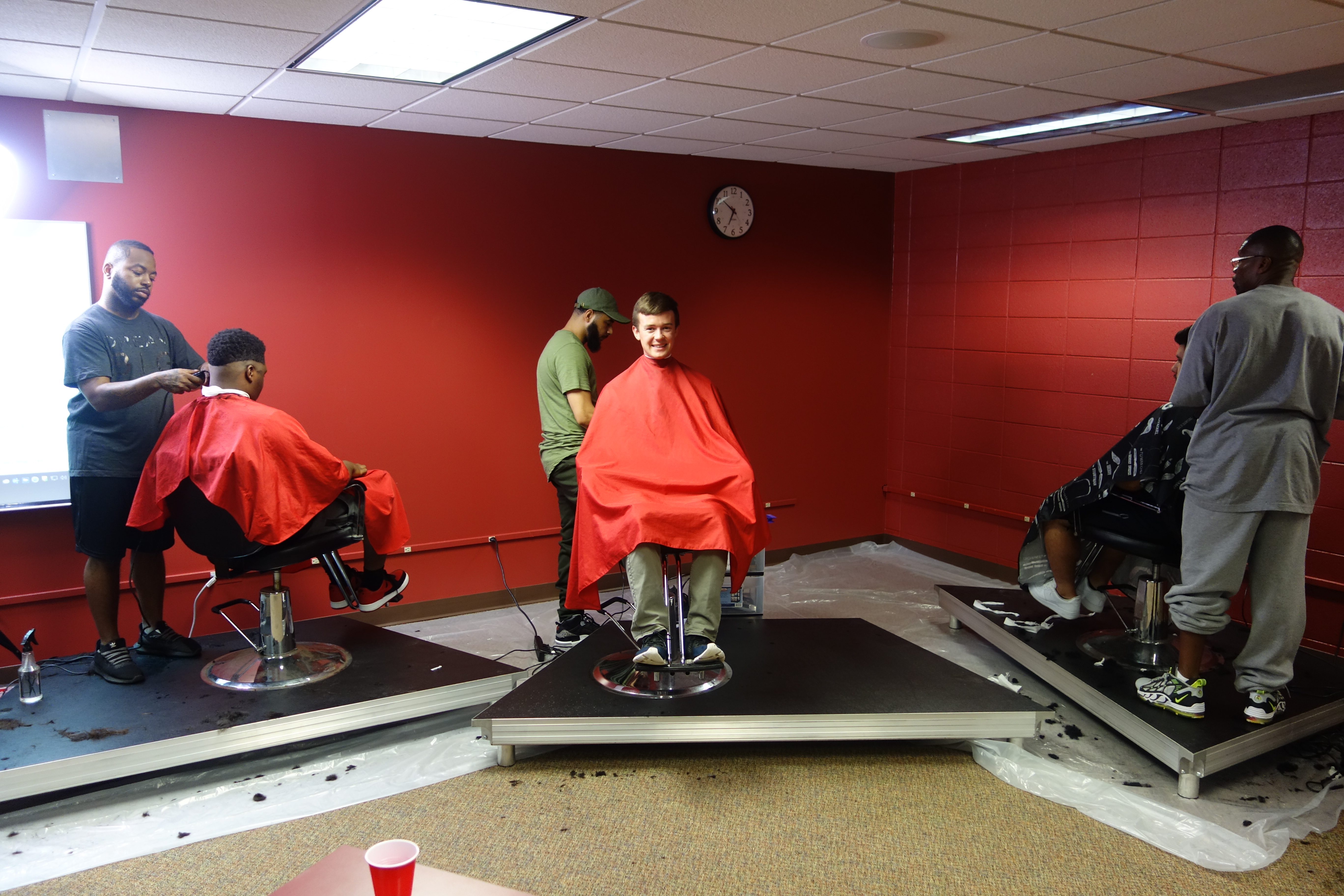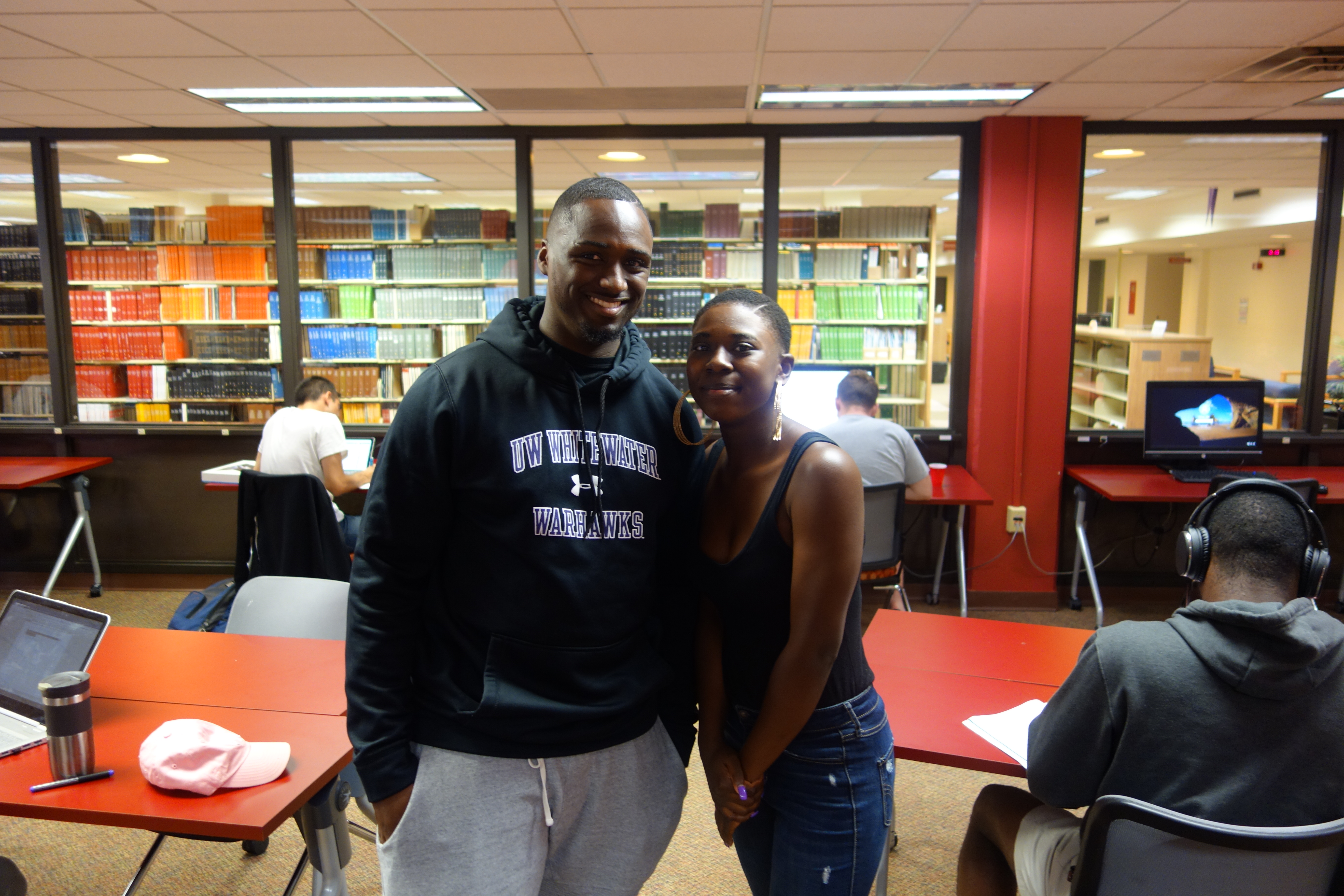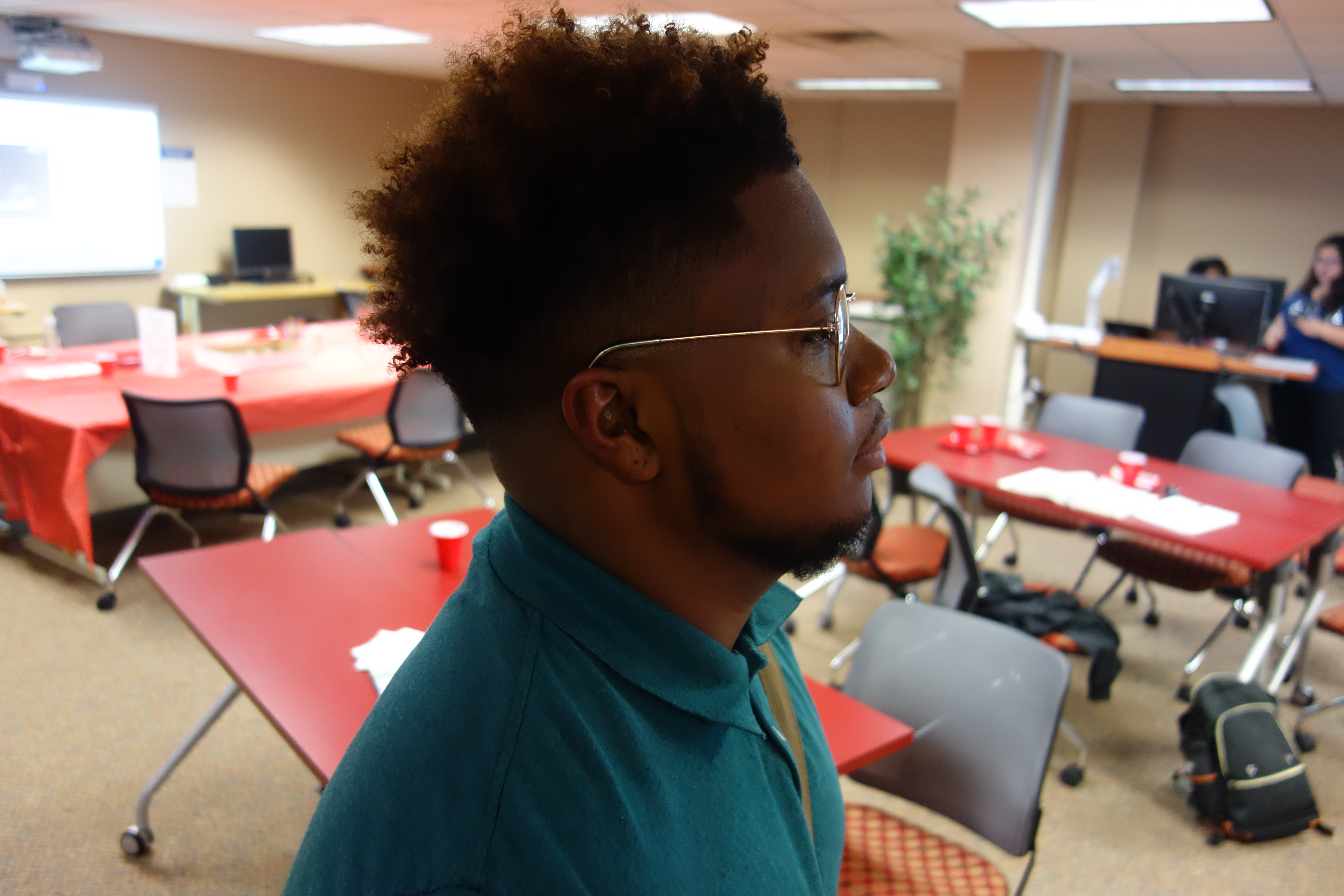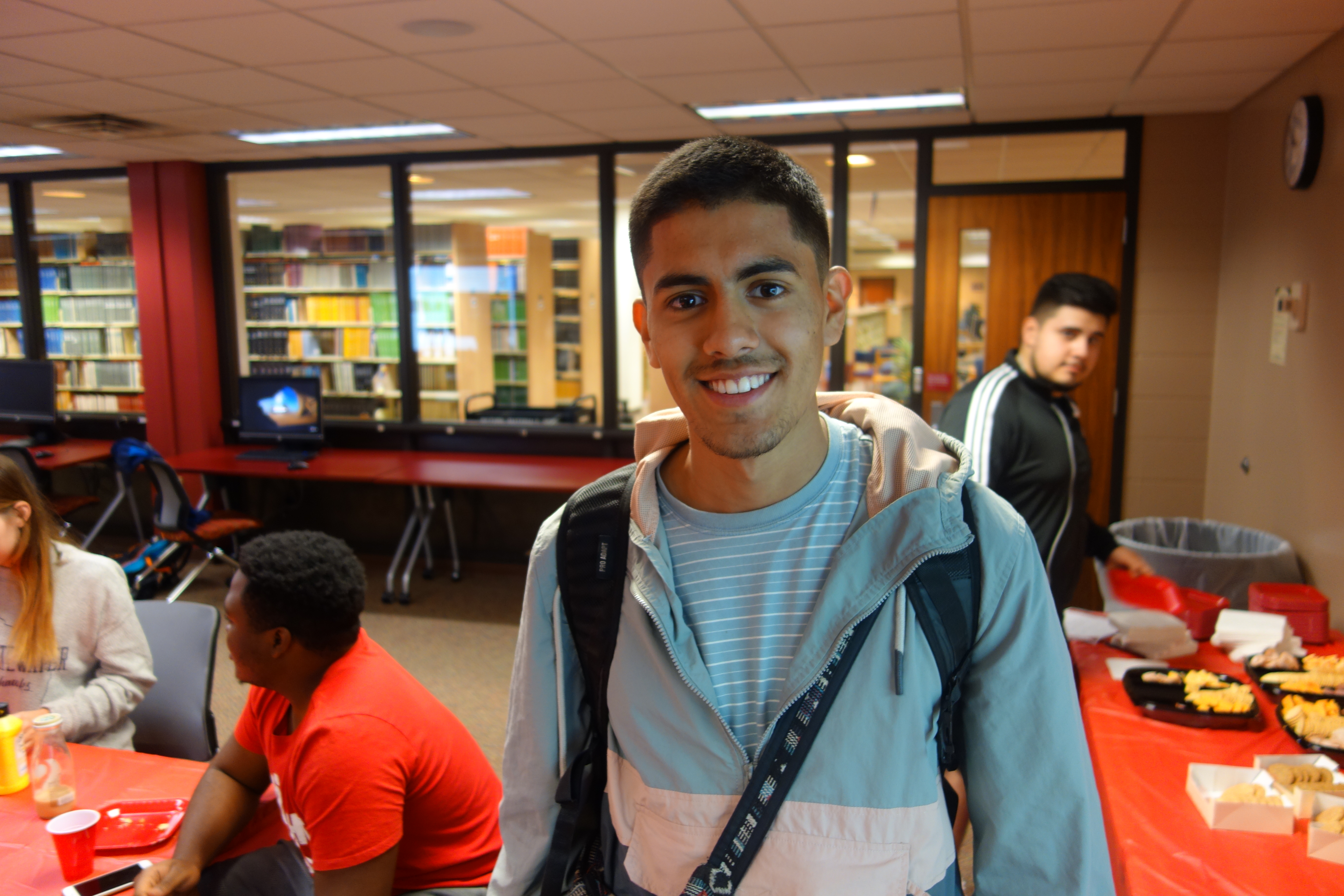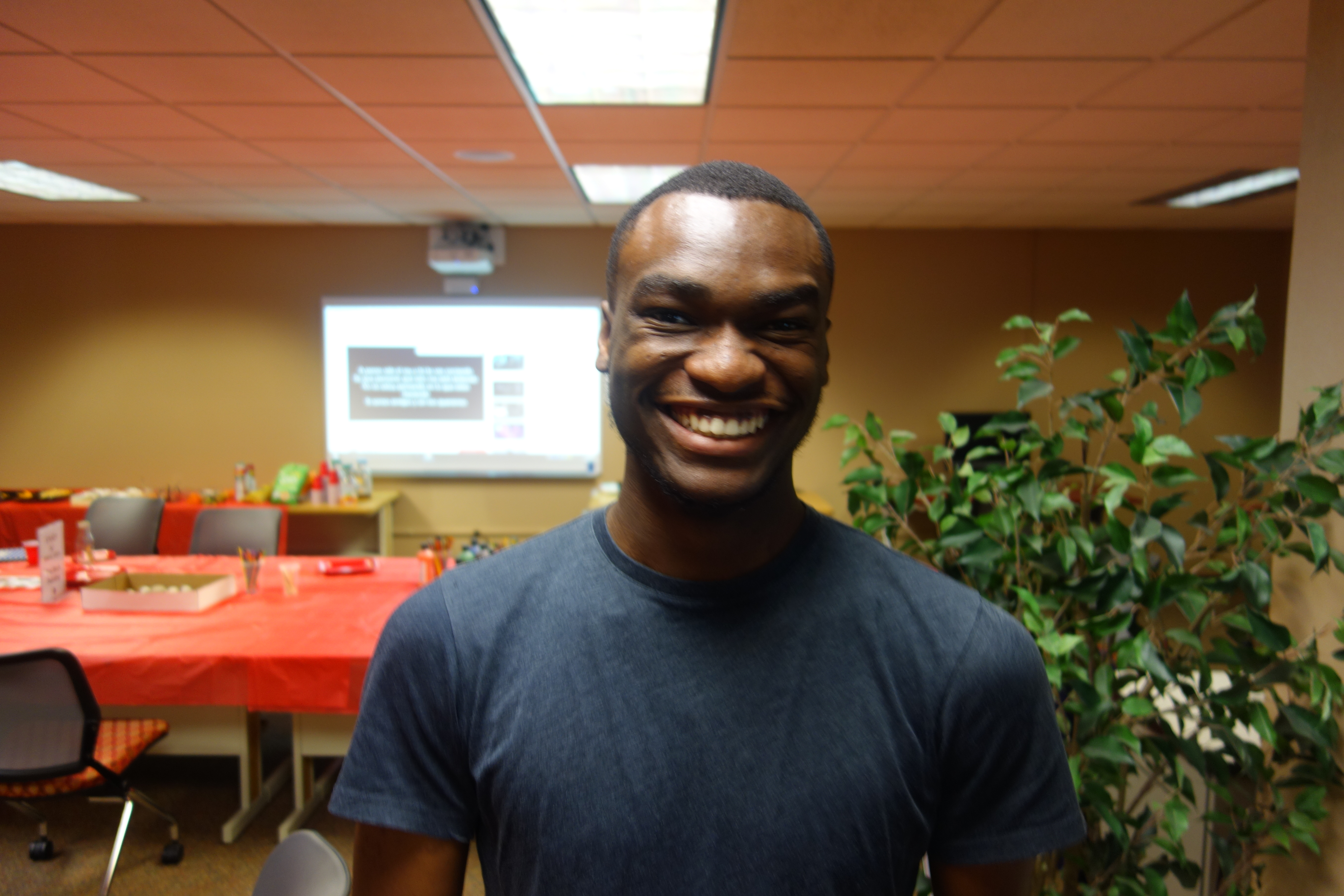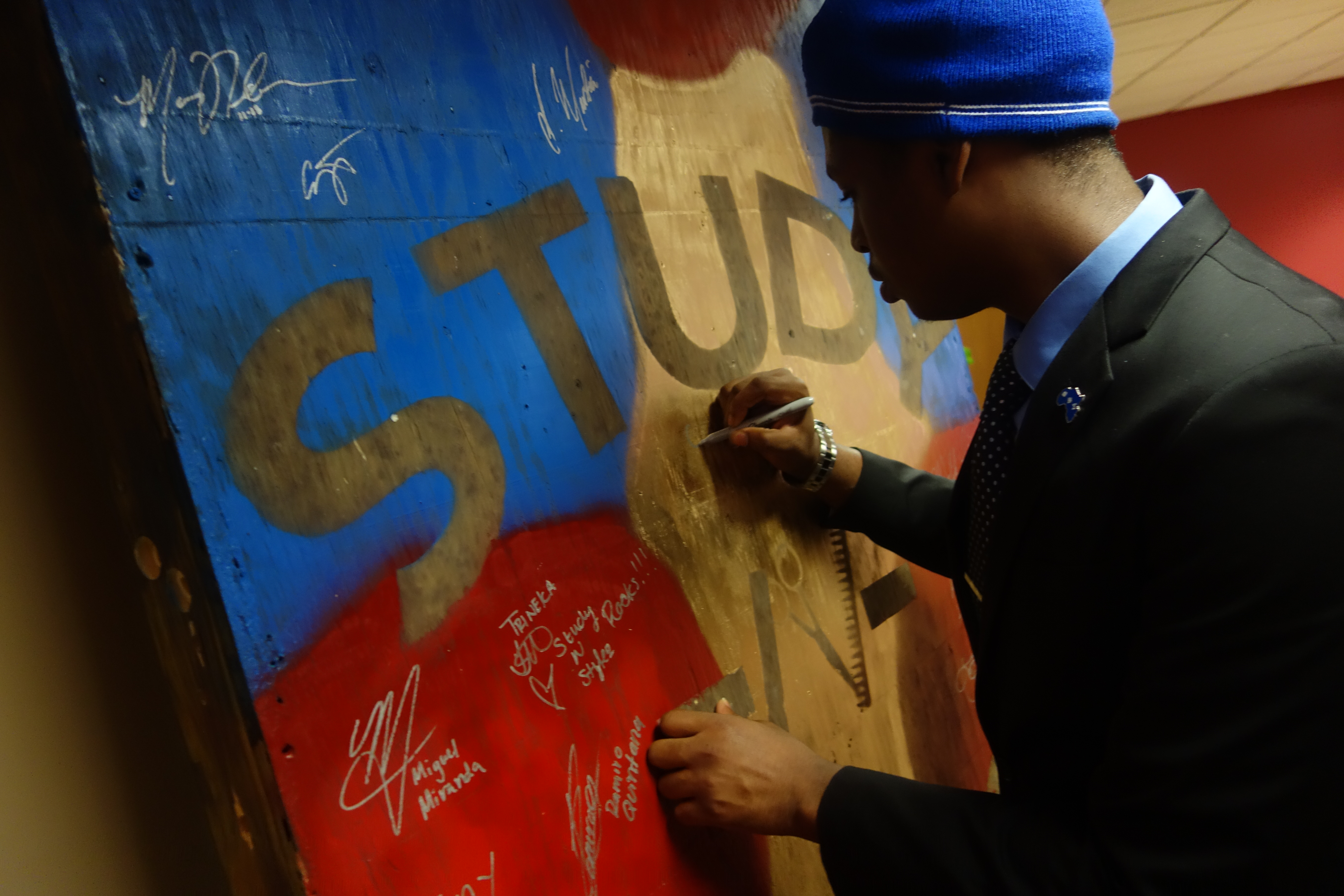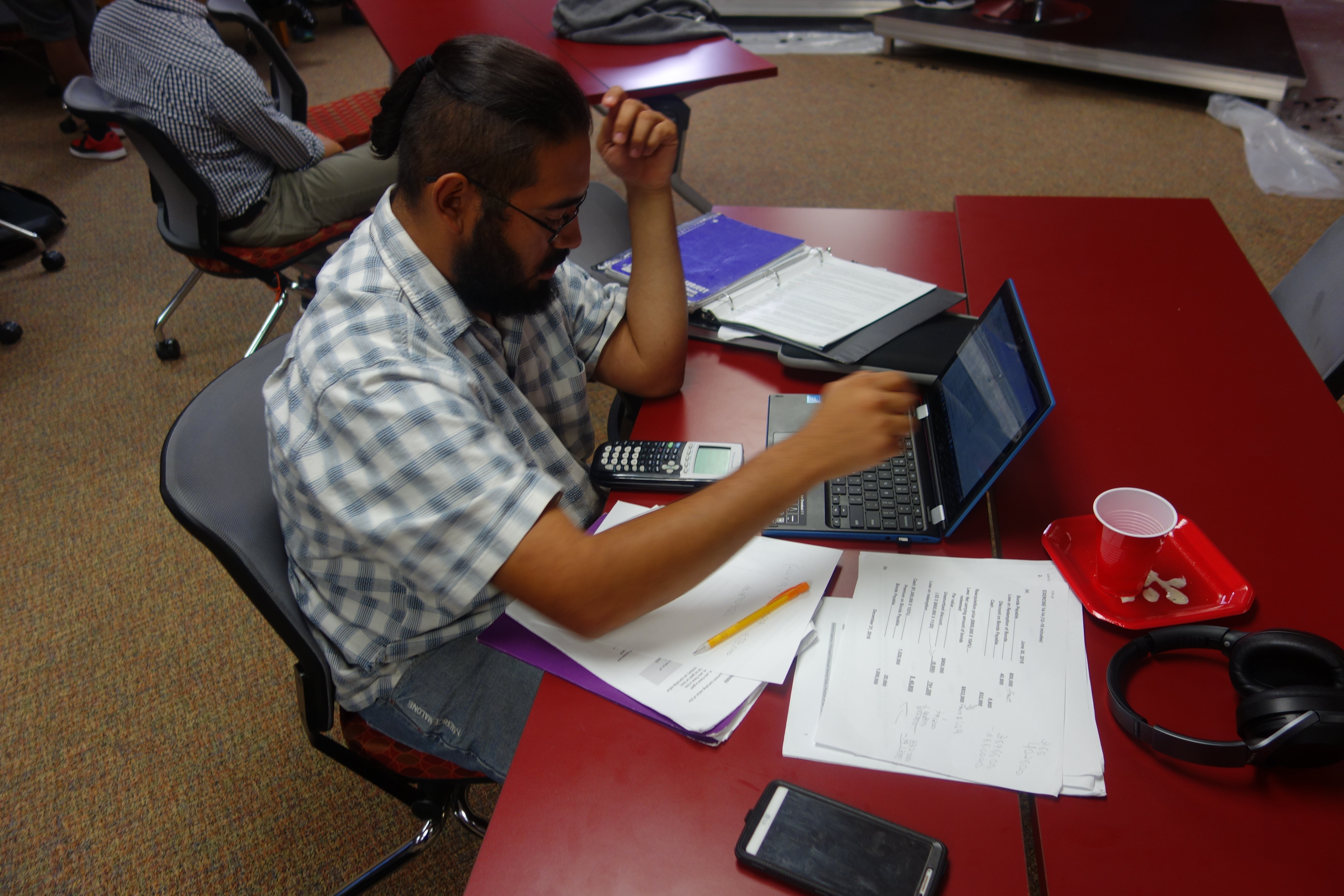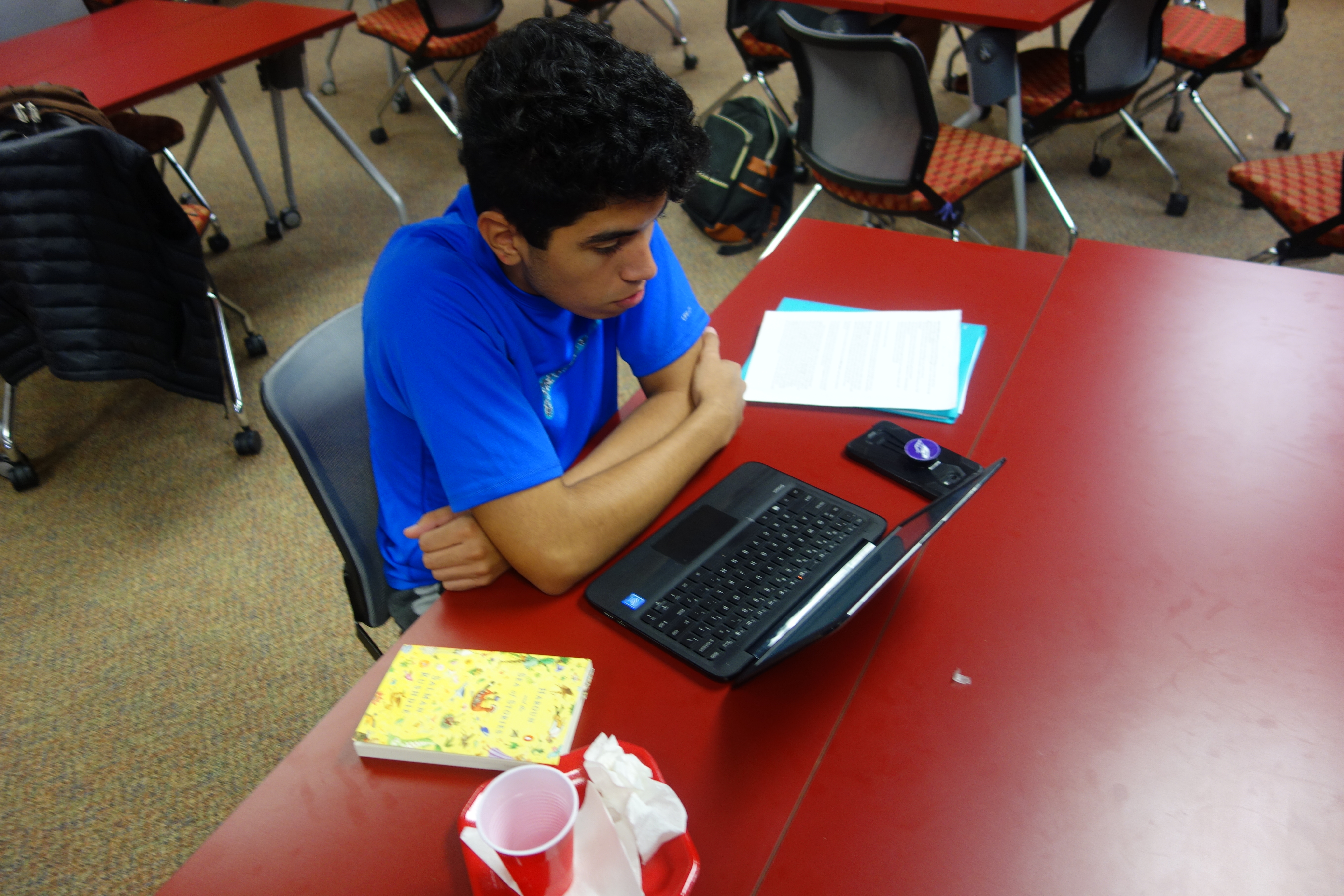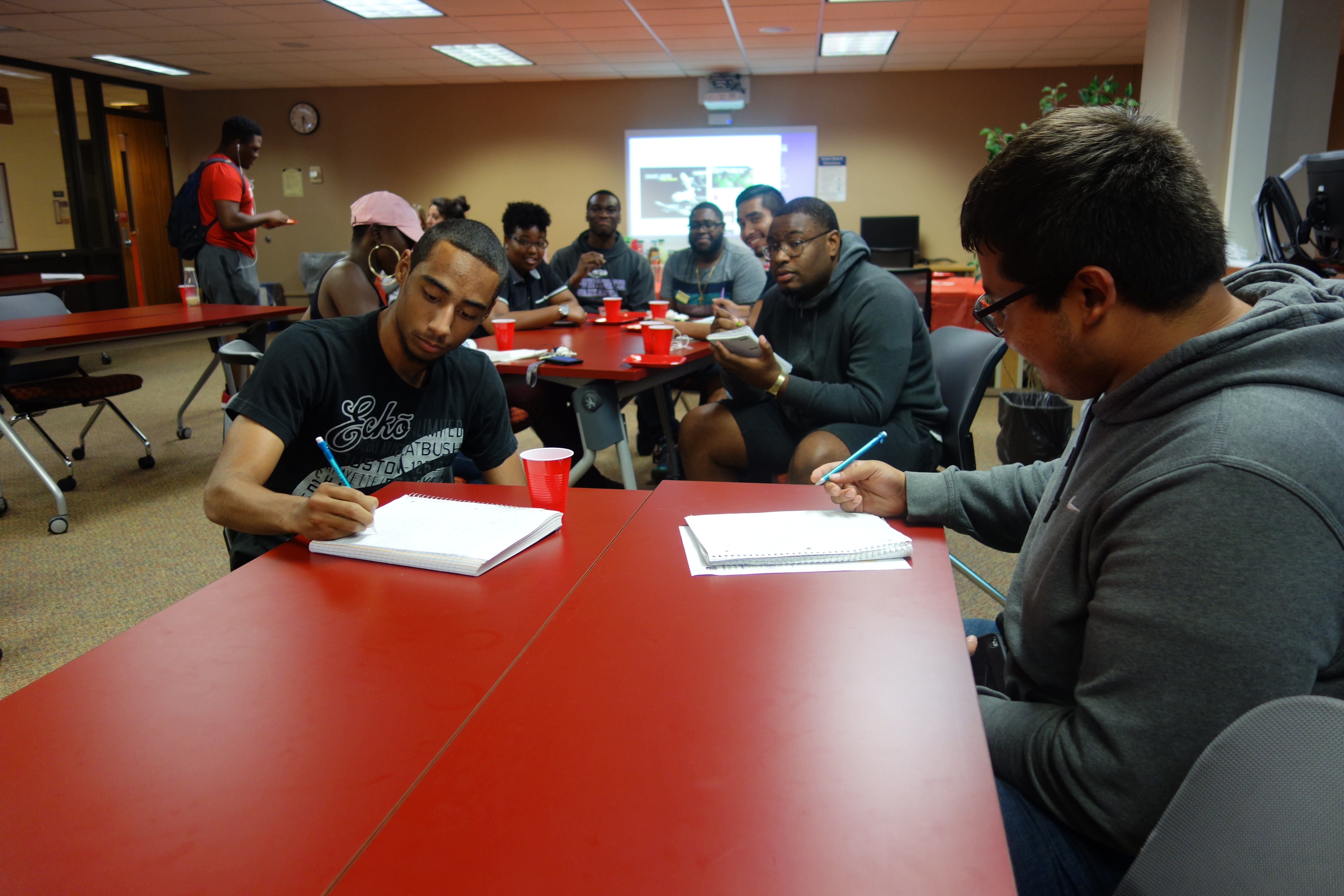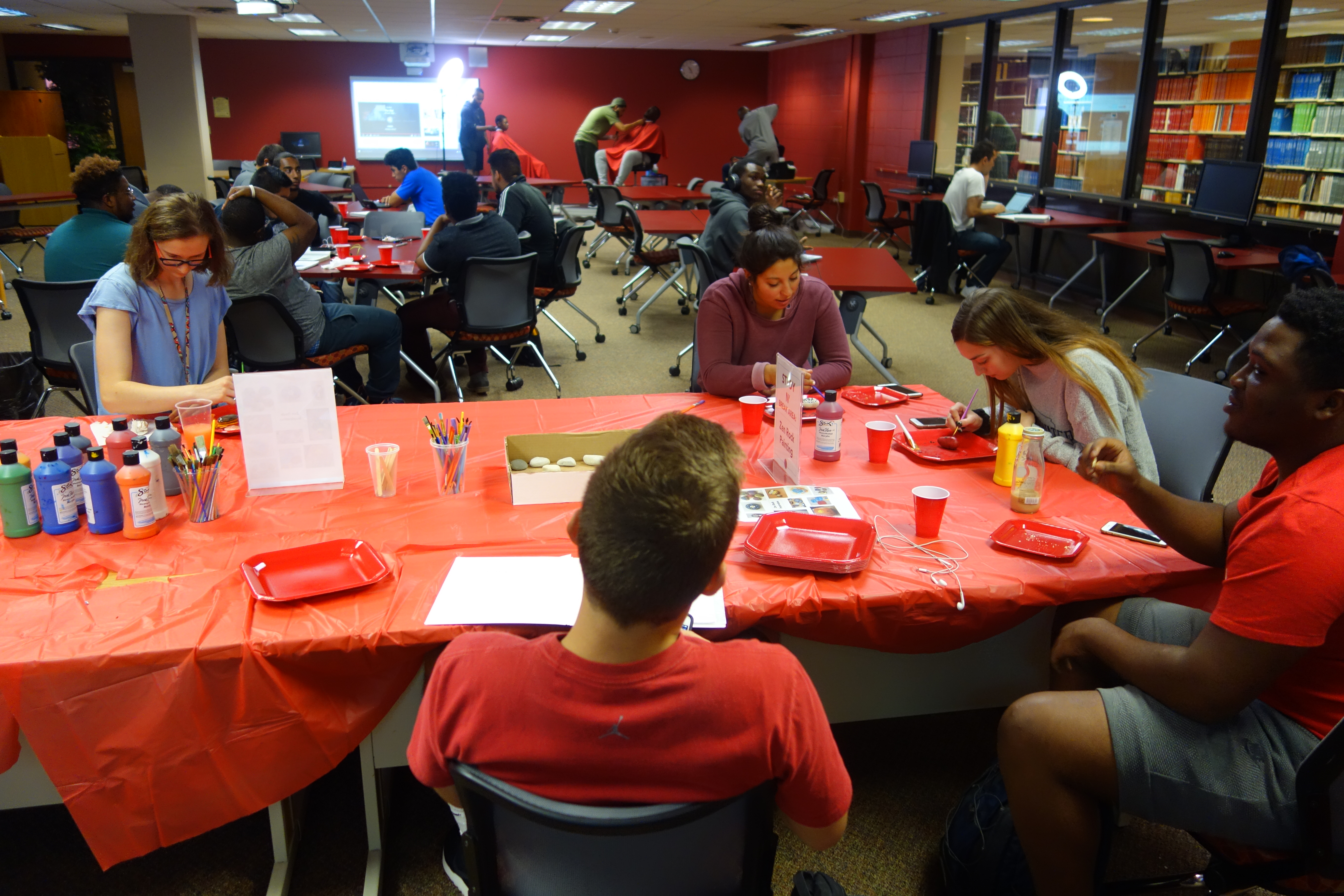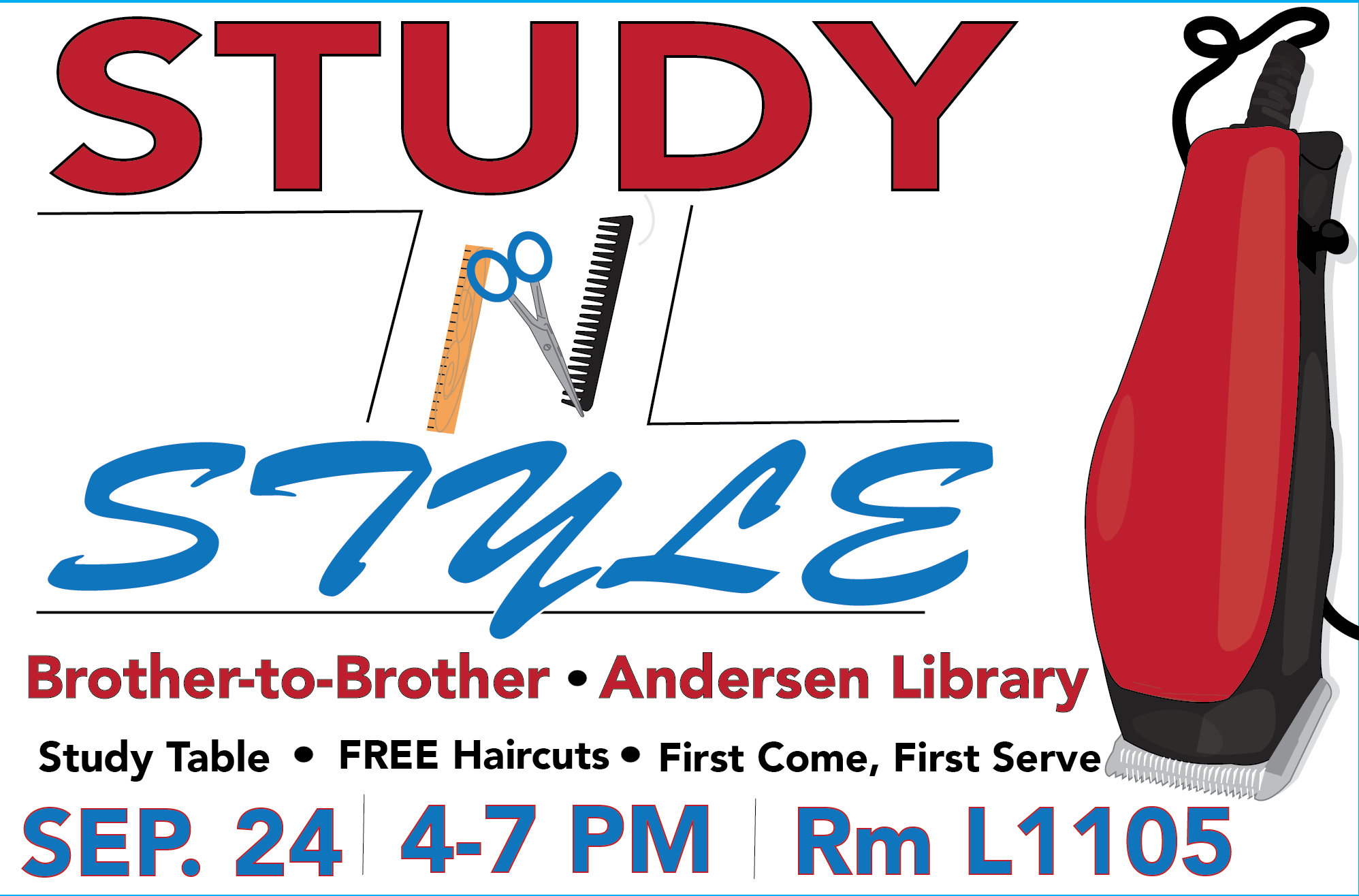 Update!:
On October 29th, we held our second installment of Study N' Style and we are incredibly pleased with its continuous success. The comfortable atmosphere filled with music, food and friendly company hosted 33 students in total, with 29 students sporting a fresh cut by the end of it.
Check out the photos below: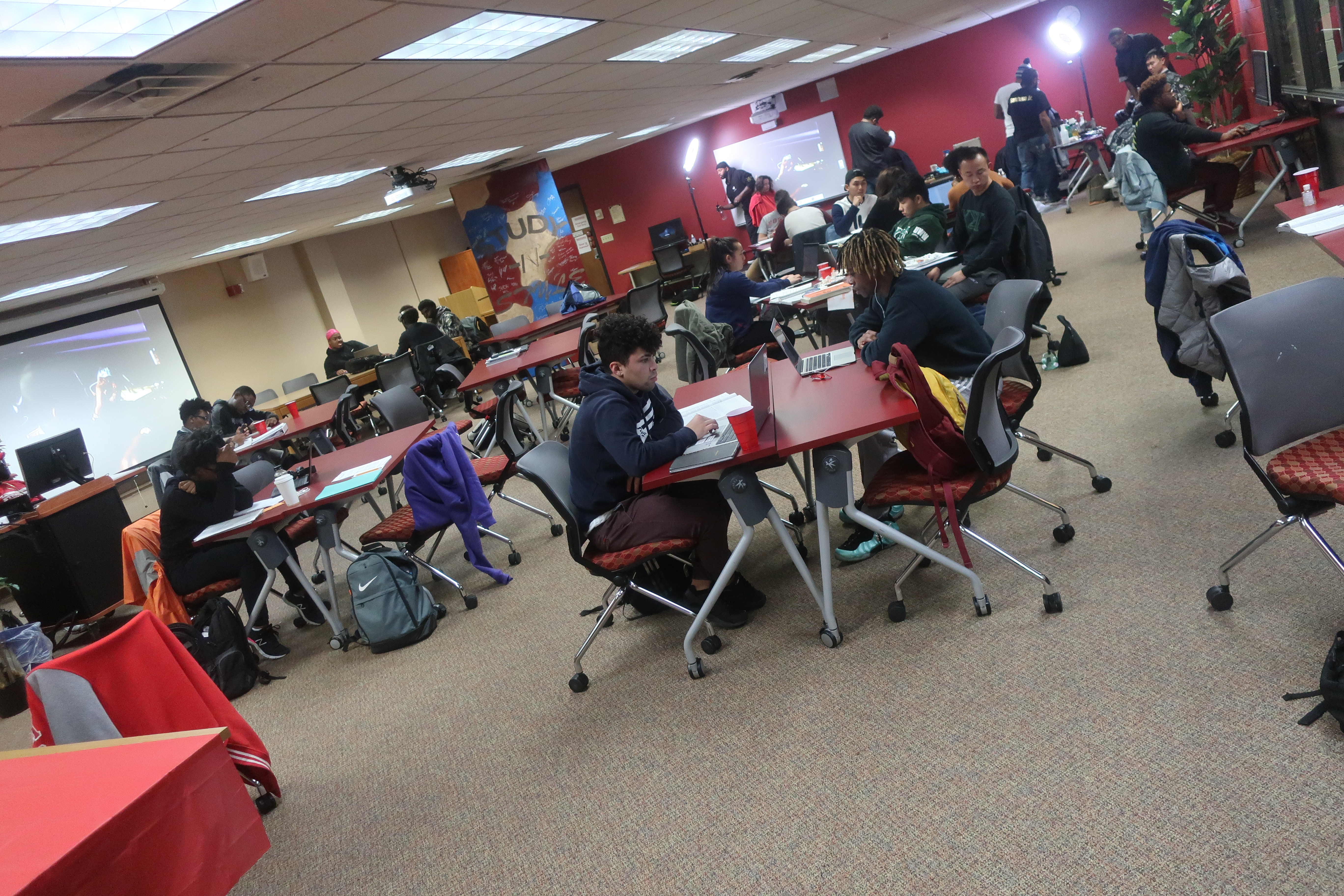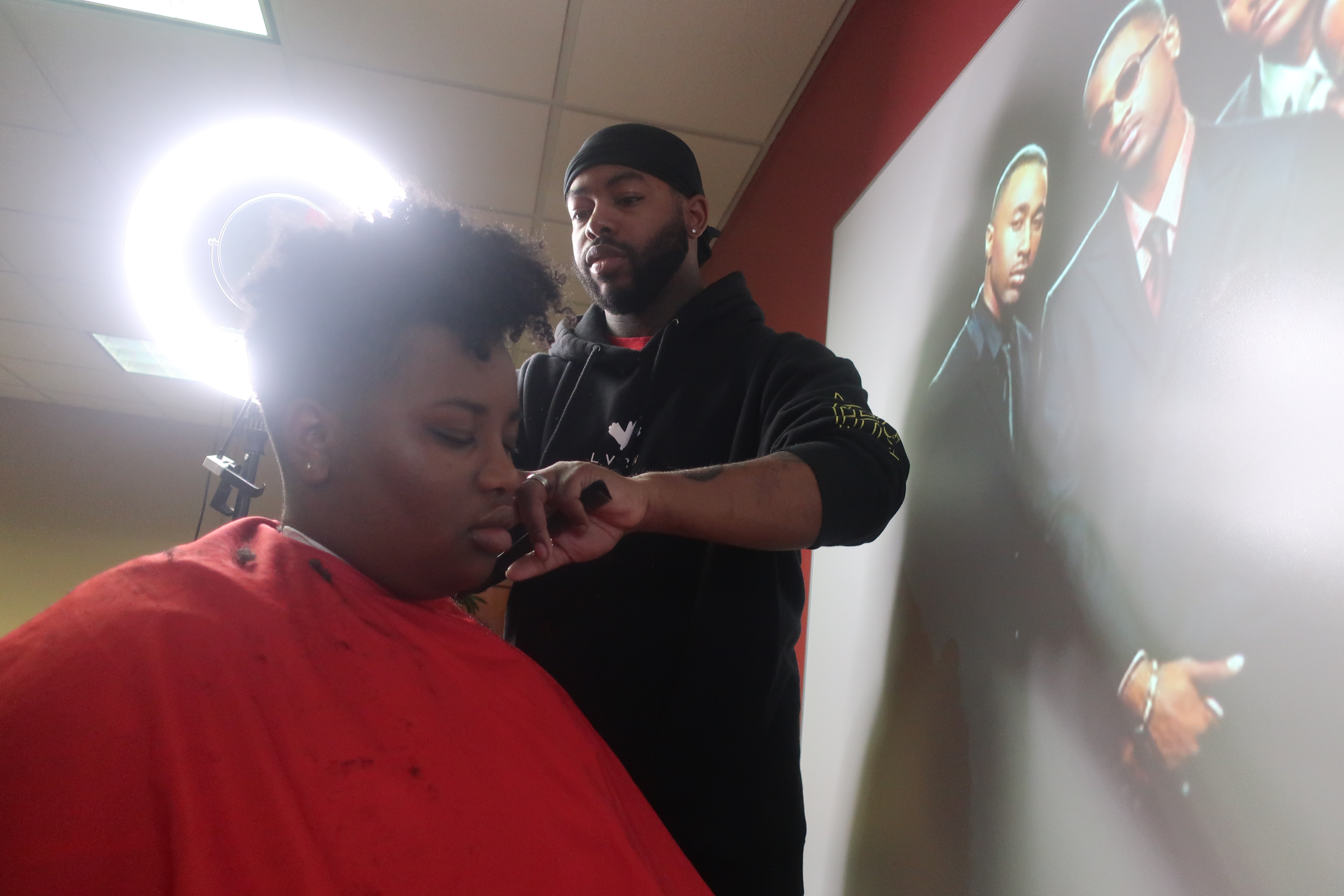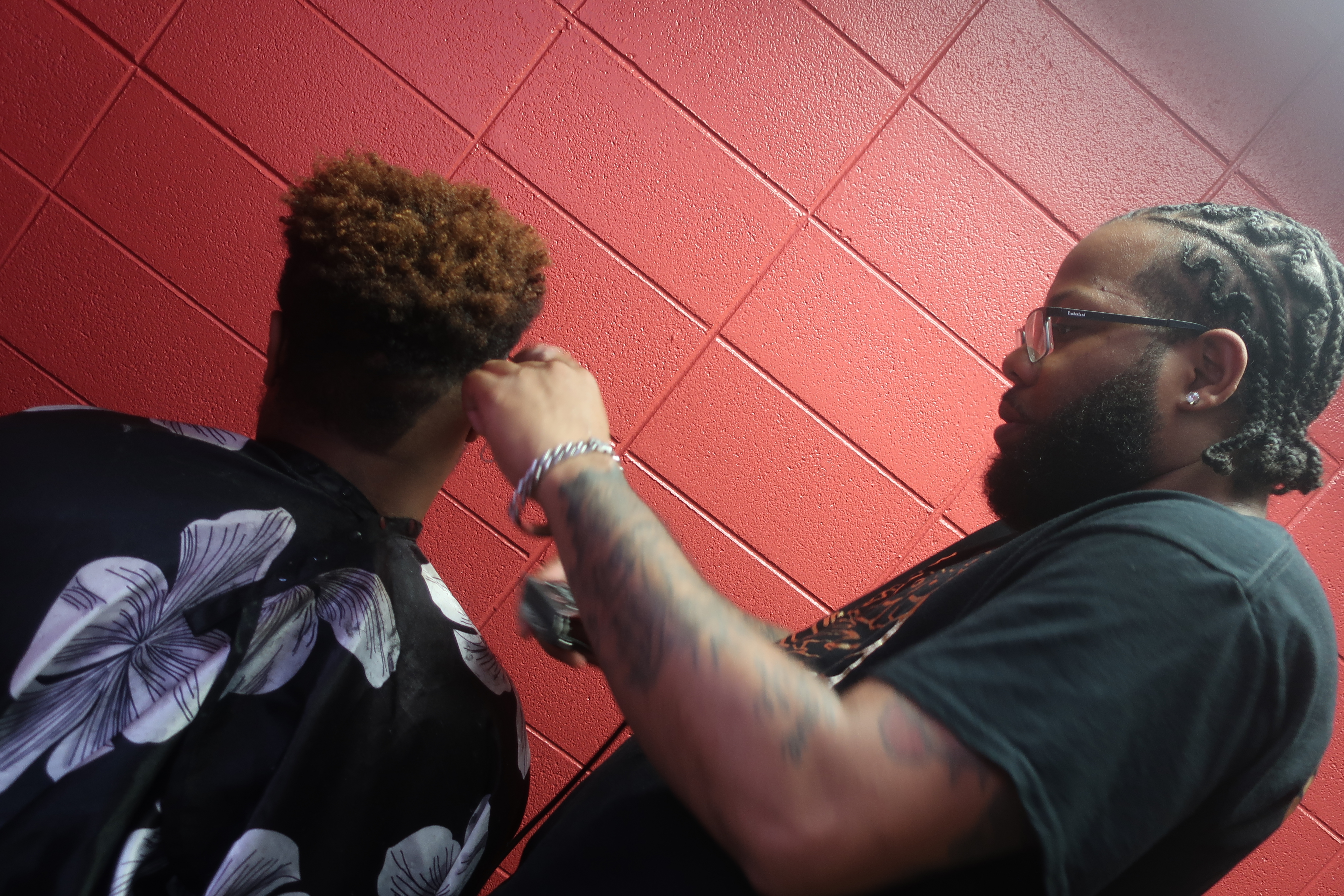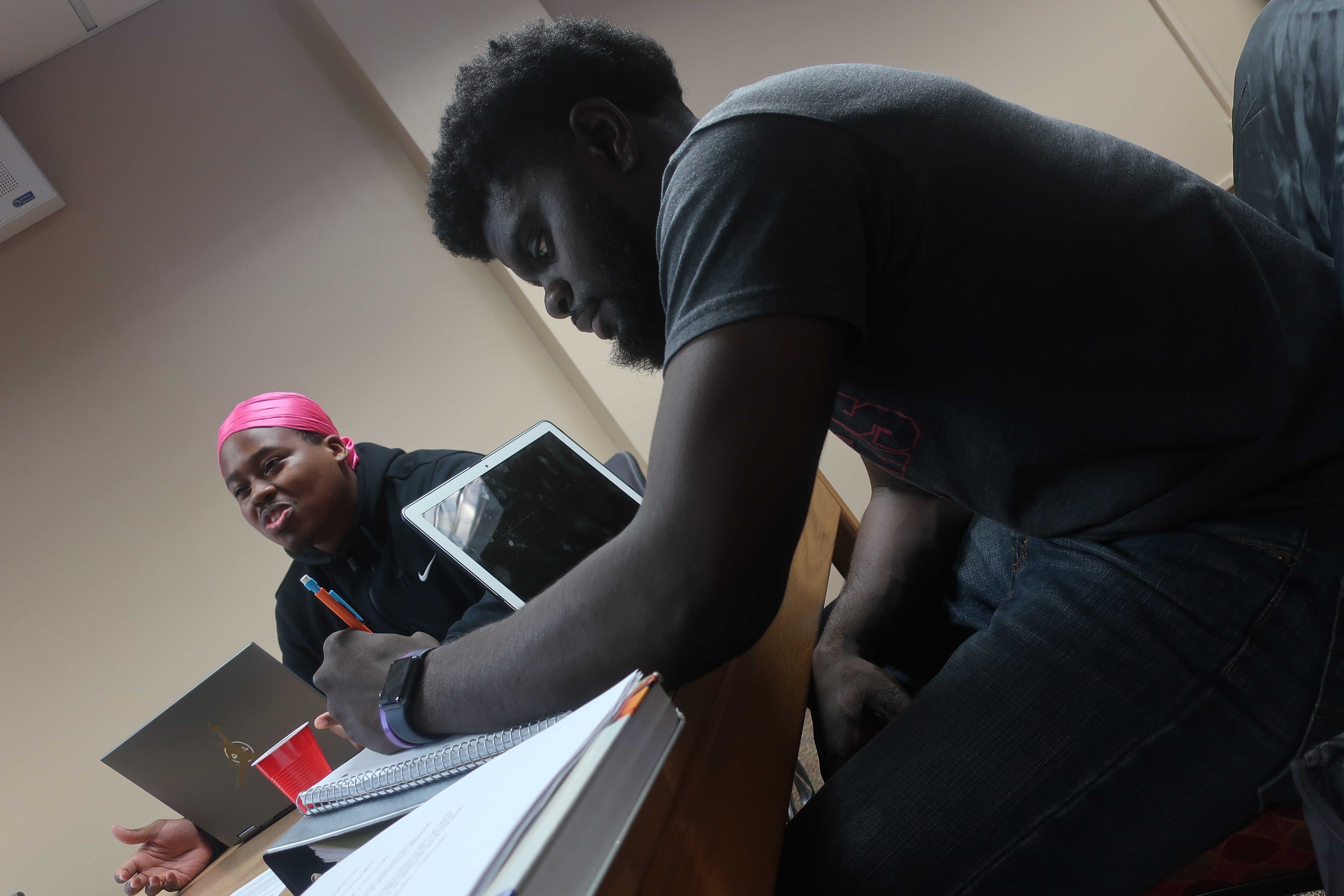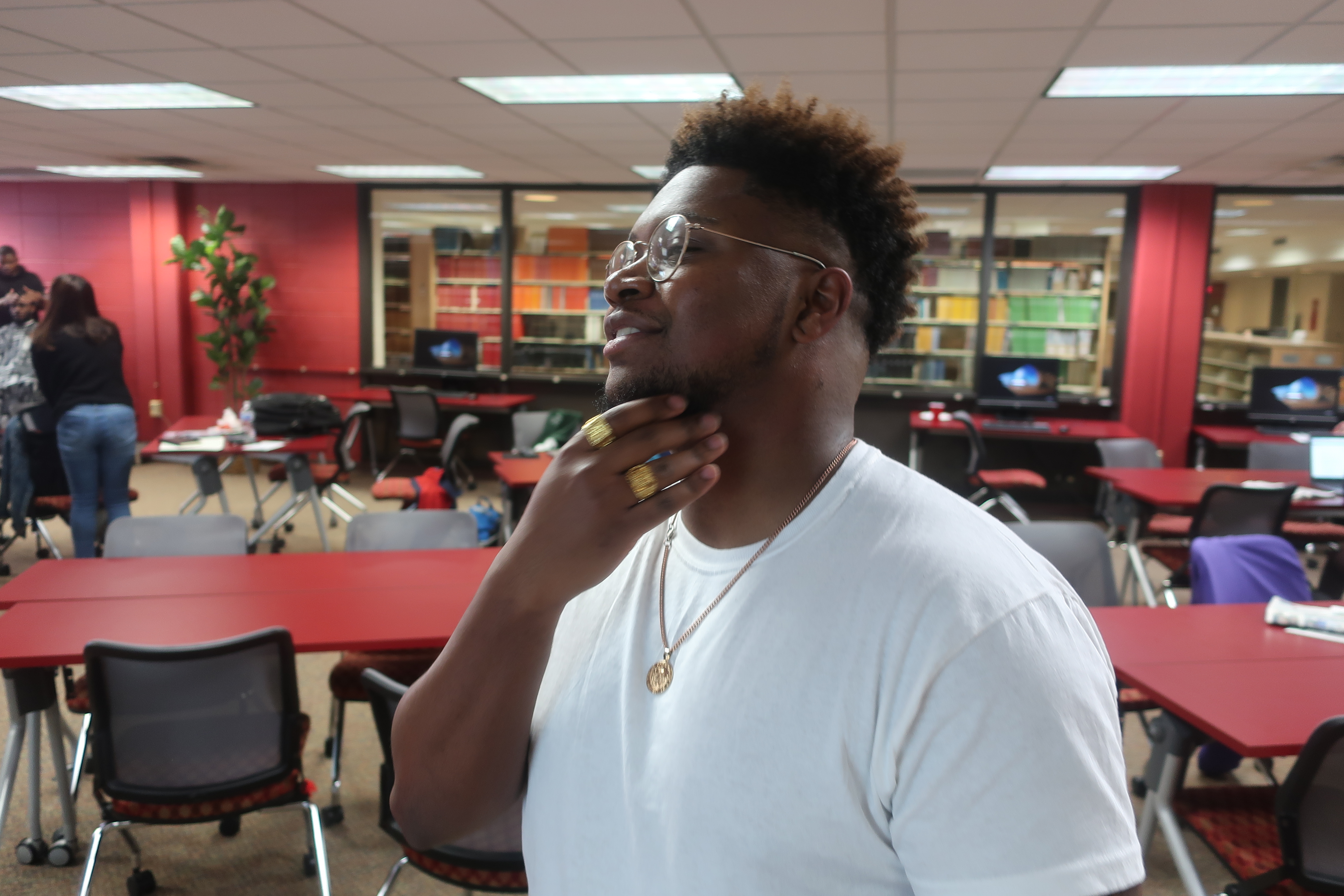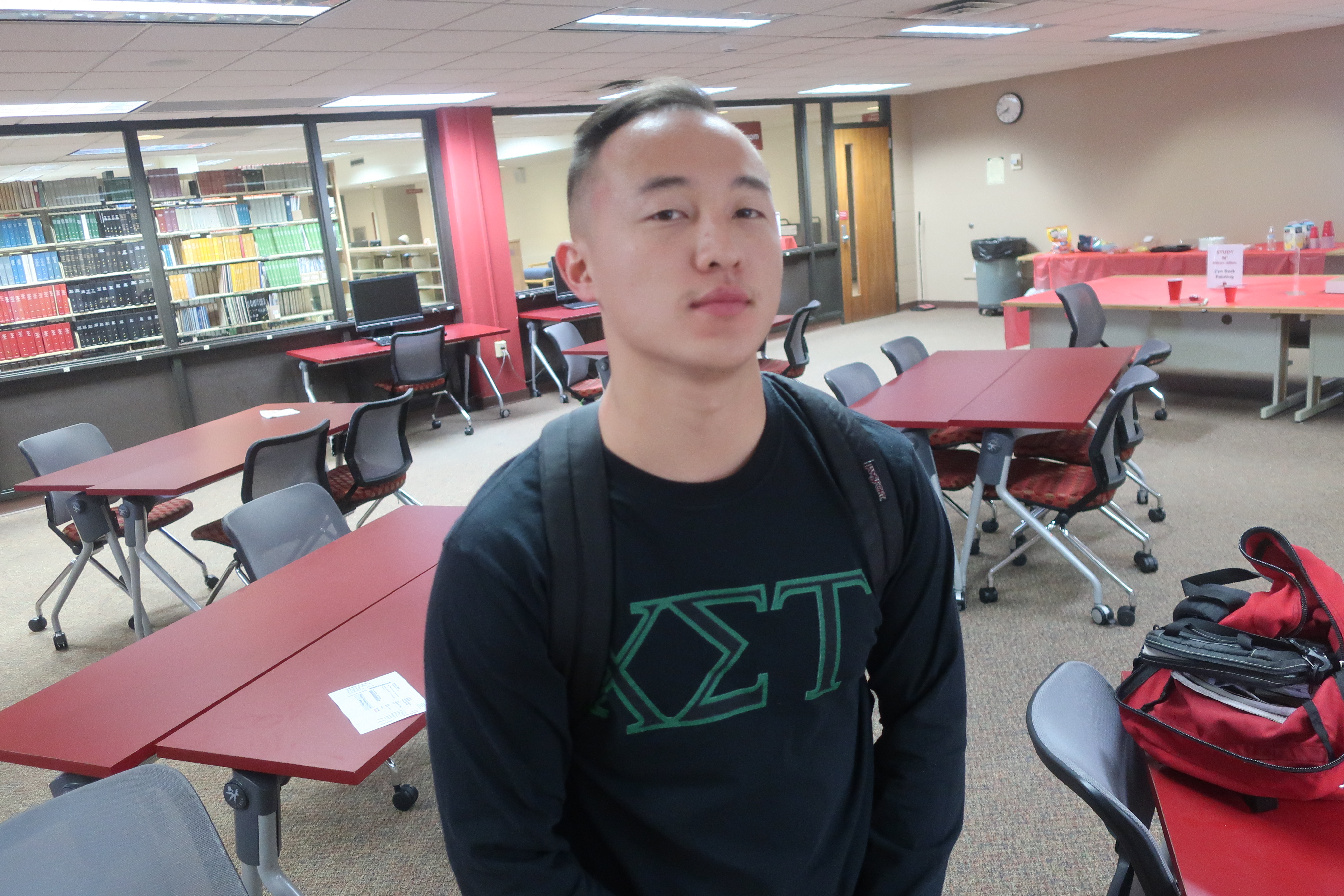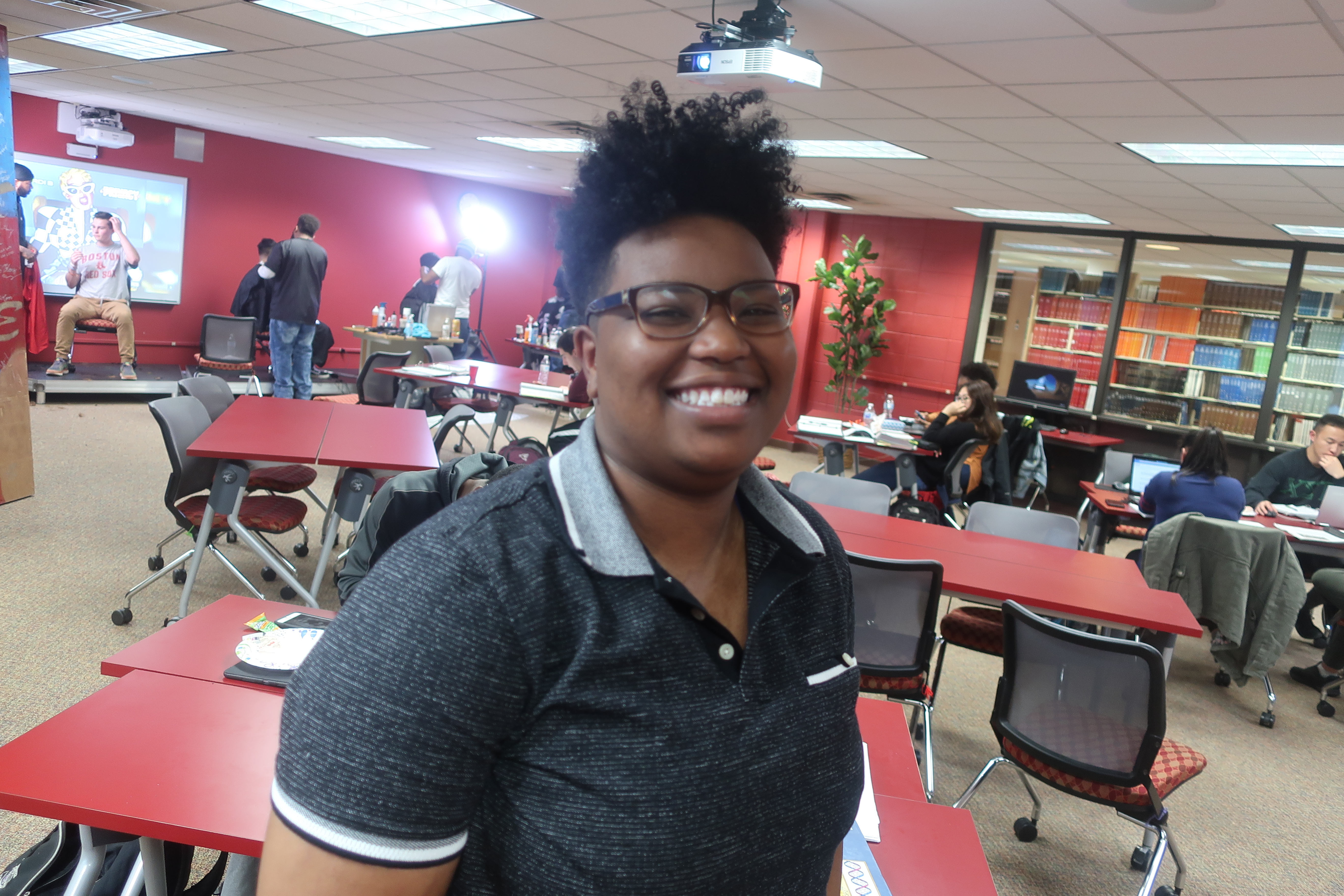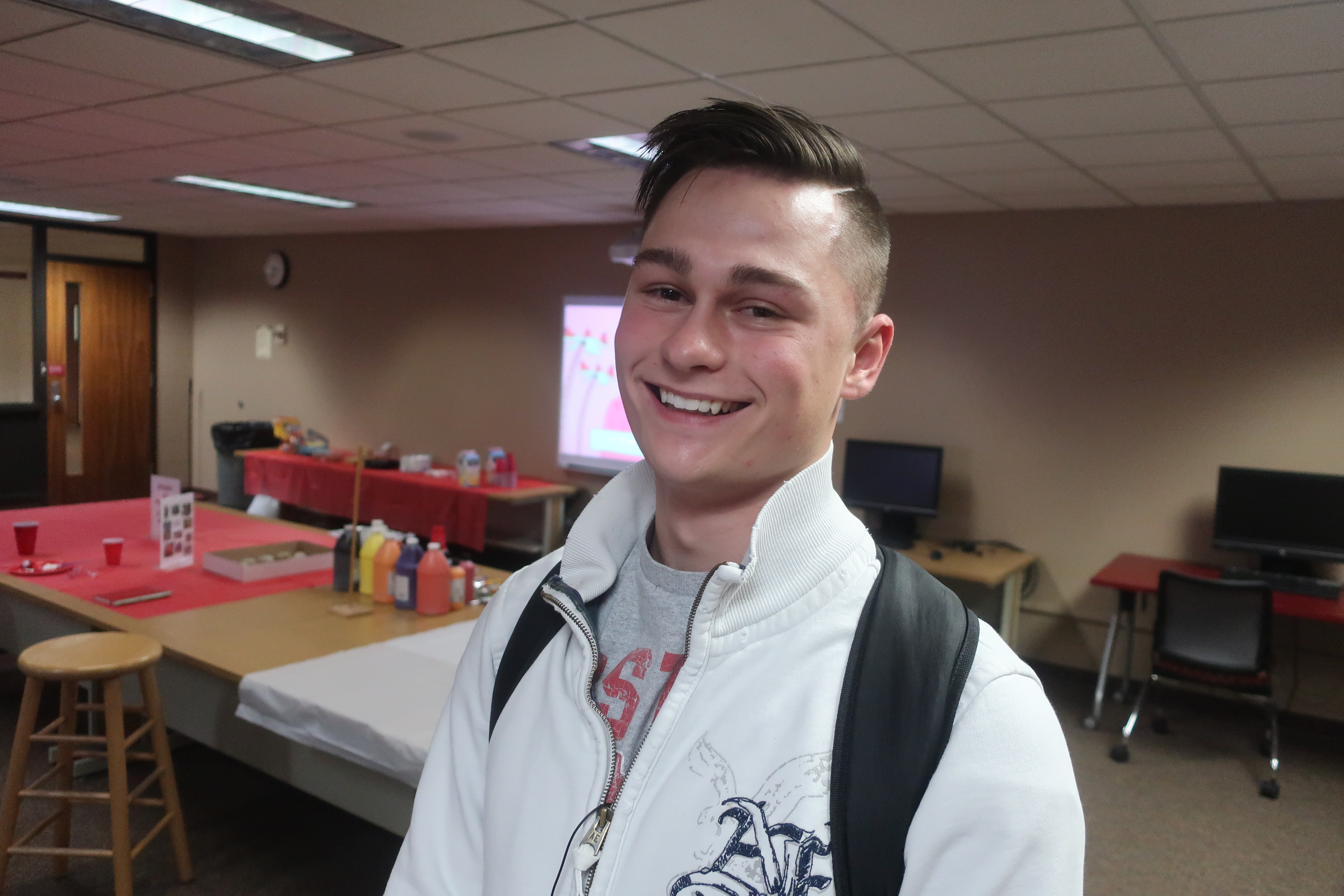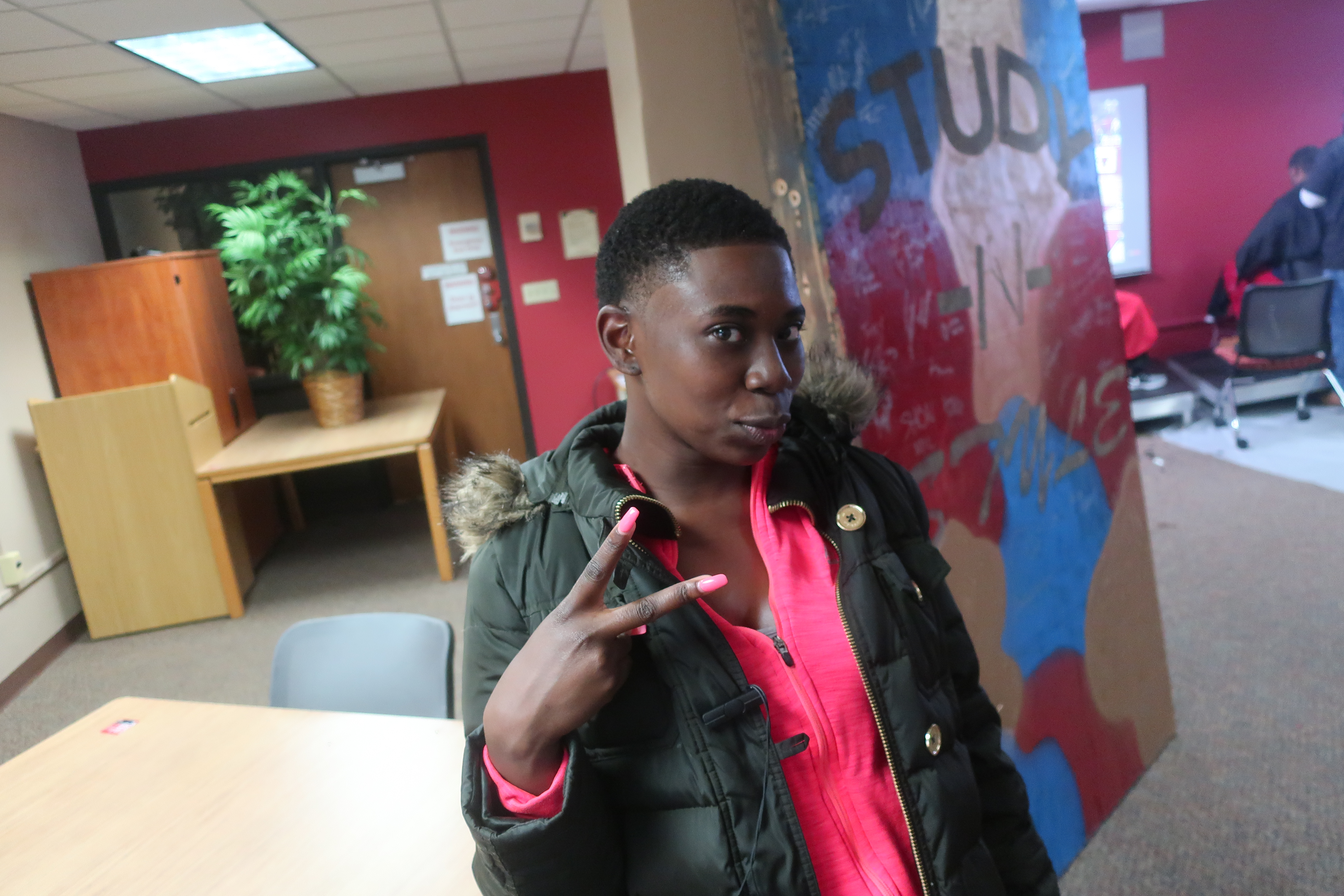 'Study N' Style' is slated to happen every last Monday of the semester's months (September 25, October 29, & November 26), 4-7 PM. Haircuts and styling are offered on a first come, first serve basis. Be sure to join us in the library, and be a part of this welcoming environment. And don't forget, bring your study material!