For those of you anxiously awaiting the "first dog's" arrival at the White House, the wait is over.  In case you haven't heard yet, the Obama's black and white 6-month-old Portuguese water dog has arrived in the White House. Check out the White House blog for photos and more details.
If all this news about the country's "first dog" has gotten you more interested in dogs in general, you might want to learn more about the history of canines.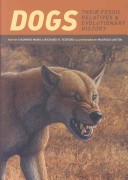 The book, Dogs: Their Fossil Relatives and Evolutionary History (call# QL737.C22 W36 2008) is a recent library purchase located in the New Book Island.
The library has plenty of children's books about dogs as well in the Curriculum Collection on the 2nd floor. Education majors in particular might be interested in the children's books, The Leanin' Dog by K. A. Nuzum (call# F Nuz) or Cracker, the Best Dog in Vietnam (call# F Kad).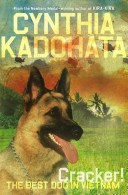 There are many more children's books about dogs in the Curriculum Collection including novels, nonfiction, and picture books. Search in the library catalog using "dog" as a keyword, and use the Quick Limit to choose "Curriculum Collection" from the drop down menu.