As we proceed th
rough April, the Big Read continues its strong presence here at the Andersen Library! This month long event, created in partnership between the National Endowment for the Arts and Arts Midwest, encourages communities to come together and engage in deeper conversations that are prompted by a good book.
The theme for this year's Big Read is 'Fiction and Native Justice', depicting individuals' native to their country and hardships they've endured. Of the 32 titles listed by the NEA, public libraries of South-Central Wisconsin chose The Round House by Louise Erdrich.
Mirroring the efforts of the surrounding communities, the Andersen Library offers a place for staff and students to discuss The Round House, by Louise Erdrich, and explore the themes that it discusses.
A student-created, student-led book group will meet for a final time on April 19, from 6:00pm – 7:00pm in the Andersen Library. Staff members of the Andersen Library participate in their own book club every Tuesday, concluding on May 1.
Offering an alternative title by Louise Erdrich, Ellen Latorraca leads a student discussion of The Birchbark House, which will meet for a final time on April 17 from 3:30pm – 4:30pm.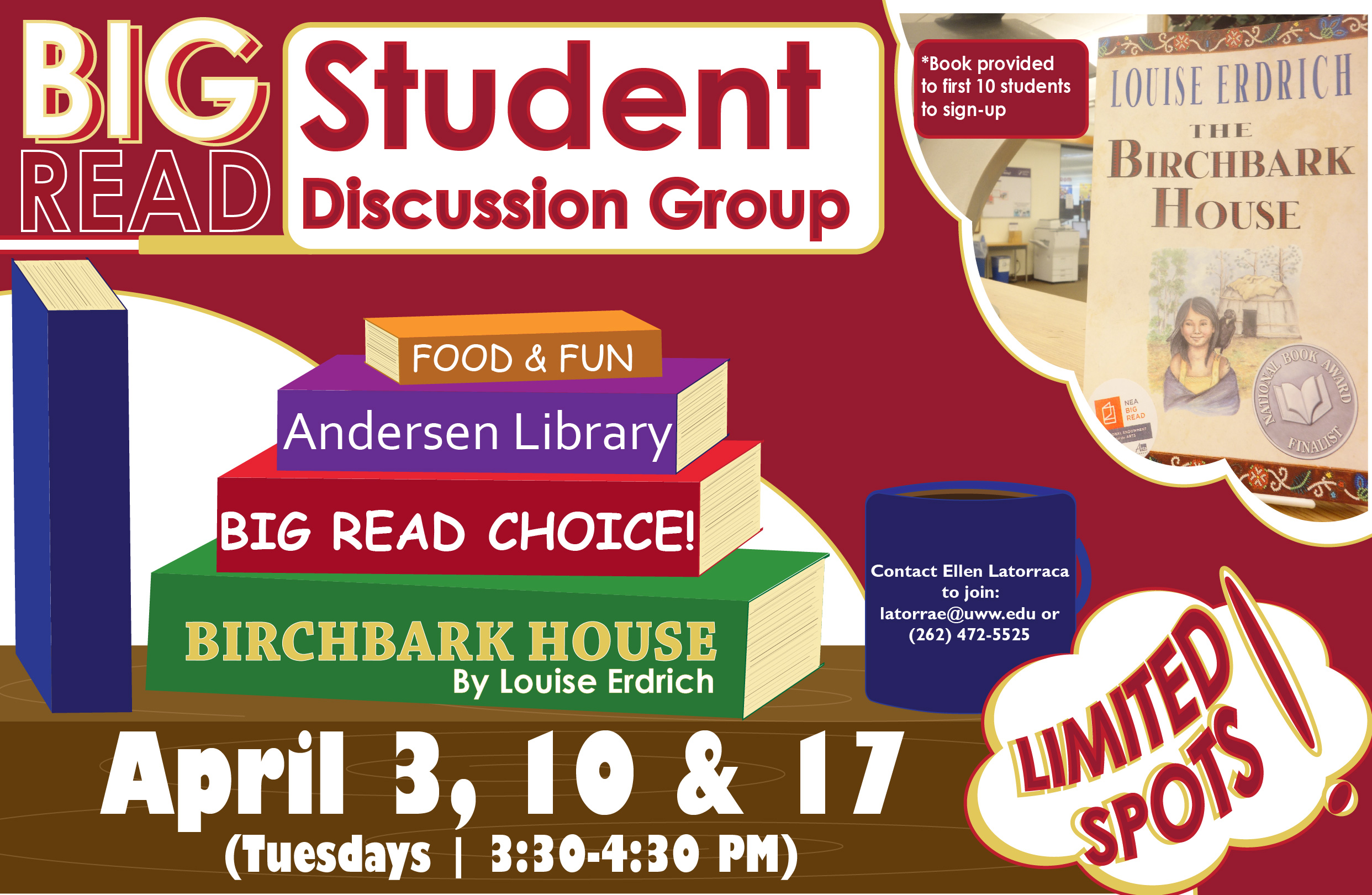 Relating closely to the themes of Native Justice, a film screening of the documentary The Burden of Silence was scheduled in Hyland Hall 1000, April 14, from 7:00 – 9:00 p.m, but the whether disallowed for the scheduled screening. This film depicts the struggle of Donna Erikson, a native Alaskan woman, as she opens up about being a sexual assault survivor.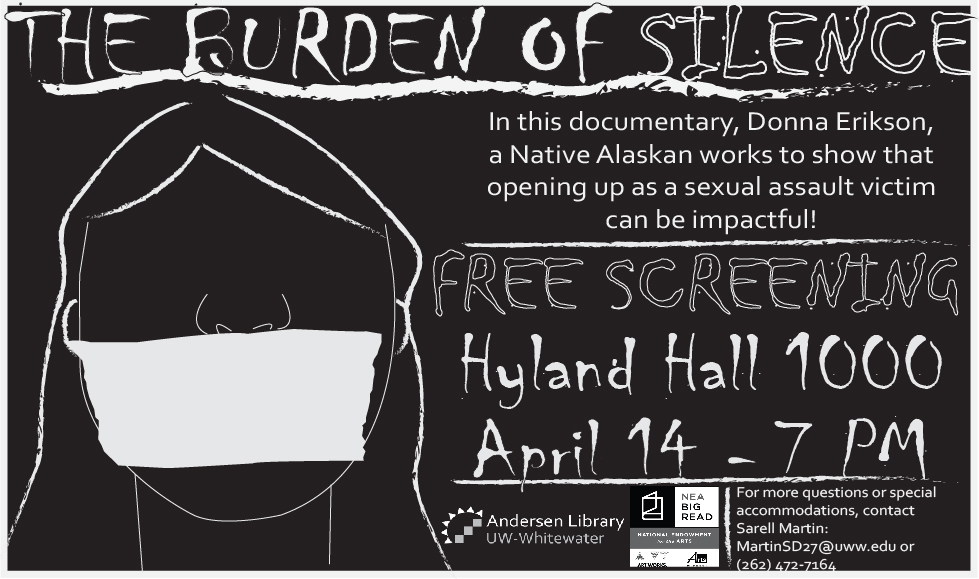 Lastly, going "big" starts young. The Andersen Library will be hosting a story time and craft session for young children (accompanied by supervision) featuring 'Thunder Boy Jr.' by Sherman Alexie.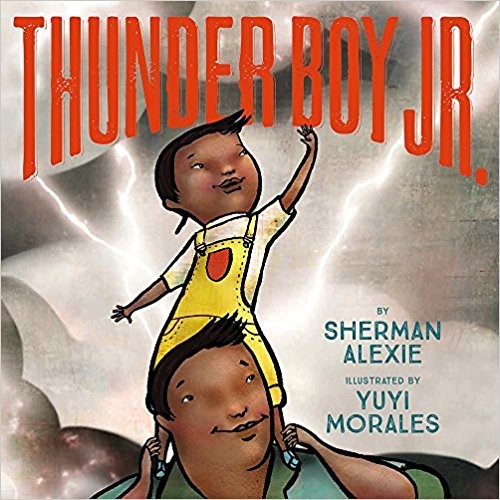 For those interested in participating in Big Read events, but unsure of what is offered, feel free to visit the Young Auditorium's website at https://youngauditorium.wordpress.com/, to find nearby events, or visit the National Endowment for the Arts Big Read website at https://www.arts.gov/partnerships/nea-big-read to find titles that may inspire you!
Also, make sure to visit our big display case in the back of the library.  Created in honor of the Big Read, it is filled with books written by Louise Erdrich and other novels dealing with the theme of Fiction and Native Justice, and all titles are available to check out!  Be sure to get involved, because it only takes is a couple of people and a good book to have fun and learn more about the world around us.