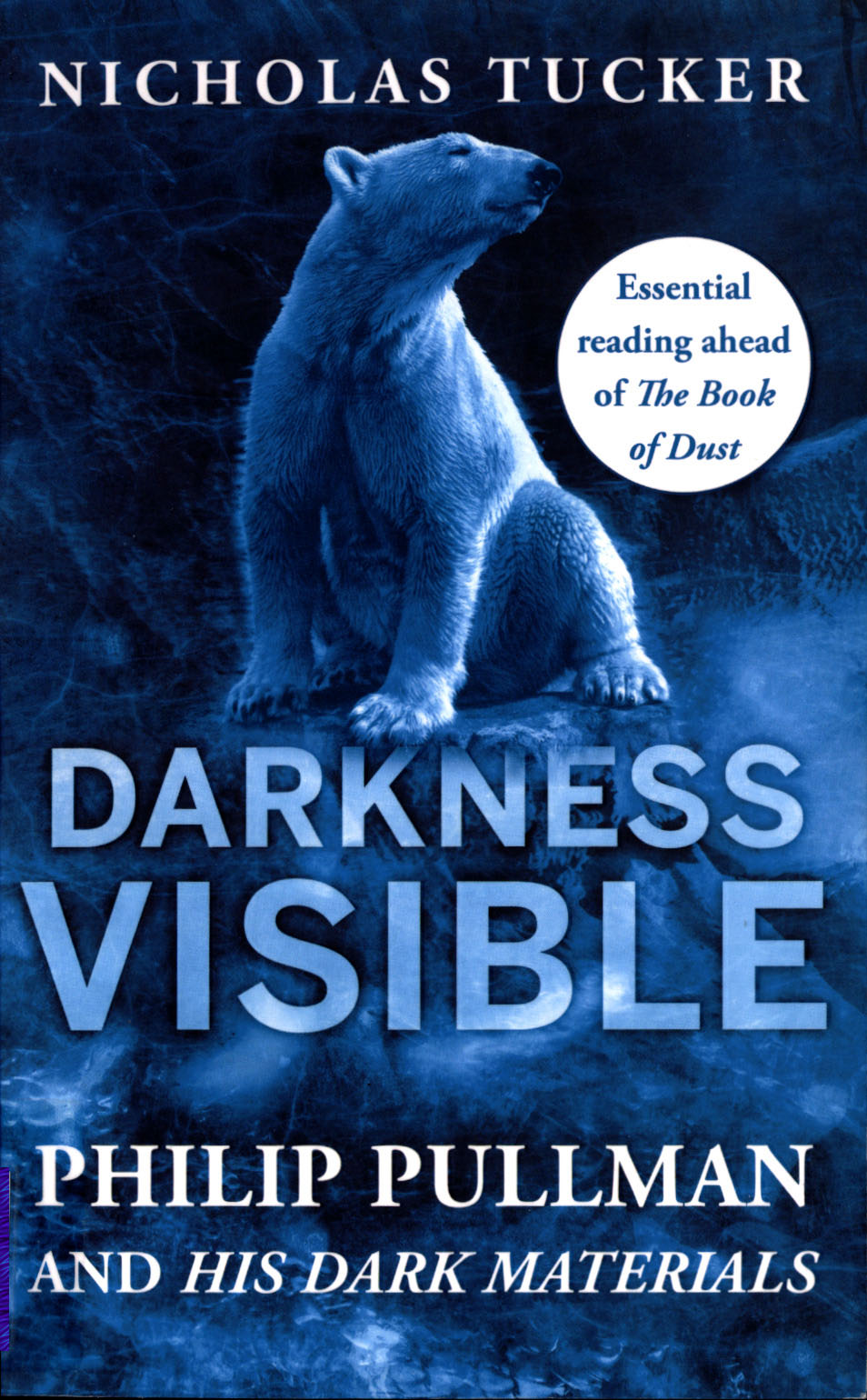 Darkness Visible:
Philip Pullman and His Dark Materials
by Nicholas Tucker
PR6066.U44 Z89 2017
New Arrivals Island, 2nd floor
This new edition of Darkness Visible* was released in anticipation of Pullman's Dust trilogy. The first volume of that new series, La Belle Sauvage, was released last October. It should also pique interest in the forthcoming His Dark Materials BBC television adaption project that was recently mentioned in a Bad Wolf Twitter post.
So what's it about? This engrossing and easy to read book provides us with information that would be of interest to readers of both the His Dark Materials and Dust series. It starts out with a biography of Pullman that intertwines his life with his characters. It progresses to provide an overview of the His Dark Materials young adult novels and their main characters. Next, Tucker discusses the themes of science and religion, and then moves on to discuss Pullman's influences and offers comparisons to other works. There is even a chapter on Pullman's philosophy and a short interview with him at the end. I think this book provides a nice bridge between the old and the new series, which I'll have to start reading soon. I've read that Dust is neither a prequel nor a sequel, but it is the same universe and has at least one of the same characters. Oh, and the Dust.
*newly retitled, second, revised edition of Darkness Visible: Inside the World of Philip Pullman (AKA Inside the World of Philip Pullman: Darkness Visible)