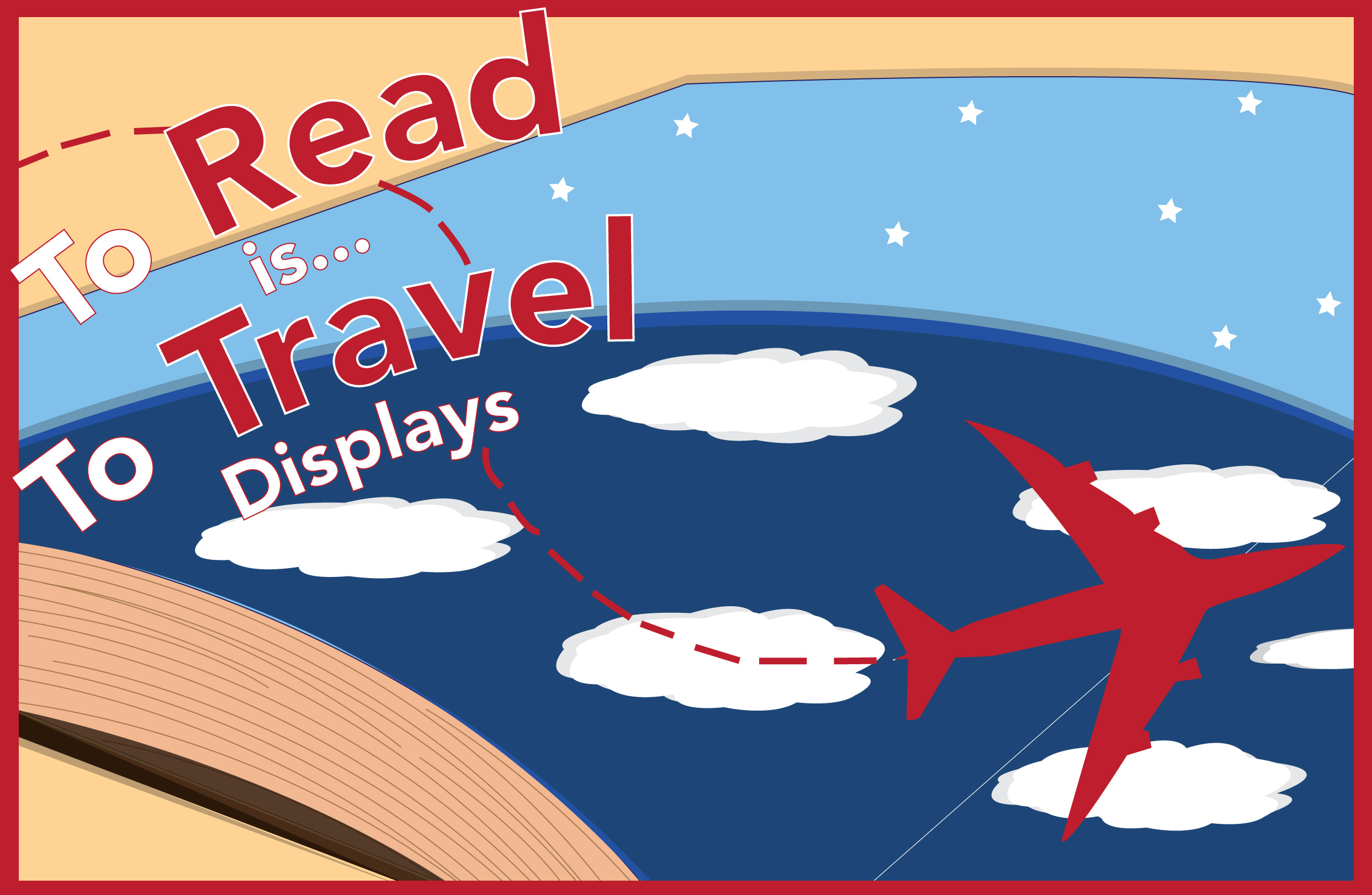 Traveling is an experience comparable to very few things in life. It allows for encounters with new people, appreciation of new cultures, and a level of wonderment that resounds in your bones. Yet, what if you could travel the world without the hassle of planning, packing, or even a passport, and- best of all- it is completely free? Well you can! In recognition of the April 1st study abroad application due date for the Fall 2018 semester, the Andersen Library has put together displays themed "To Read is to Travel", encapsulating the wonder and excitement travel evokes.
Two of such displays live within the entrance way of the library–one of which holds information on travel study opportunities provided by the Global Experiences Office here on campus, while the other showcases travel guides and stories by authors that will elicit the adventurous side in anyone. Take the time to travel back to the "Big TV Area" within the library and find the third display, which holds a multitude of books that can take you to every corner of the Earth without having to leave your favorite reading nook, or inform you of everything you need to know about your next travel destination.
The world is waiting and adventure is around every corner here at the Anderson Library, so be sure to check out all three displays! Please don't hesitate to ask the circulation desk for assistance if you should find a potential adventure that you can't leave the library without.